This post is Sponsored by CVS/Pharmacy but my opinions are 100% my own!
Thanksgiving was late this year so if you are like me, you are probably behind on completing the decorations for your holiday get parties.  I actually know some people who don't put up holiday decorations until a week before the holiday.   If that is you and you are still looking for decorations, avoid the big stores and stop by CVS because they have some great holiday decorations.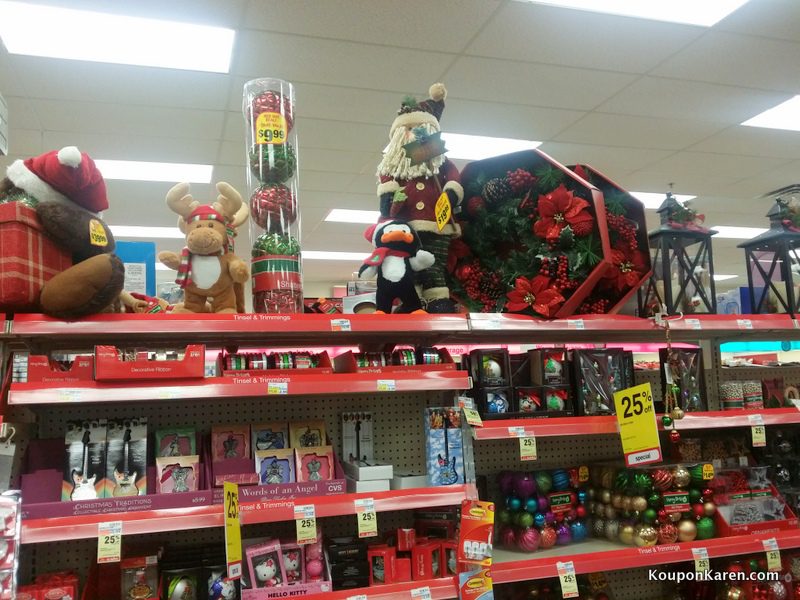 When decorating, think outside the box.  Those big ornaments at the top of the shelf would look great in a big glass bowl on your holiday table!    The wreaths aren't real so they will actually last all season and not fall apart from drying out.   My mother in law hangs her wreath over her mantle.  It looks beautiful and is a nice decoration.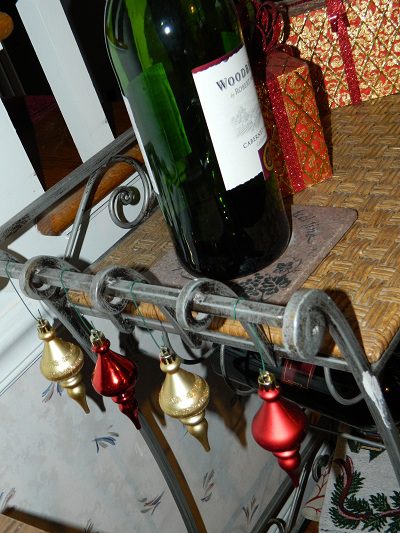 I like to hang ornaments all through out the house.  It just brings us the holiday spirit to us all day long because where ever we go, we see holiday cheer!   CVS has a huge assortment of holiday ornaments and it's a very affordable way of decorating your home.  I even hang some from the mantle using command hooks which you can also find at CVS.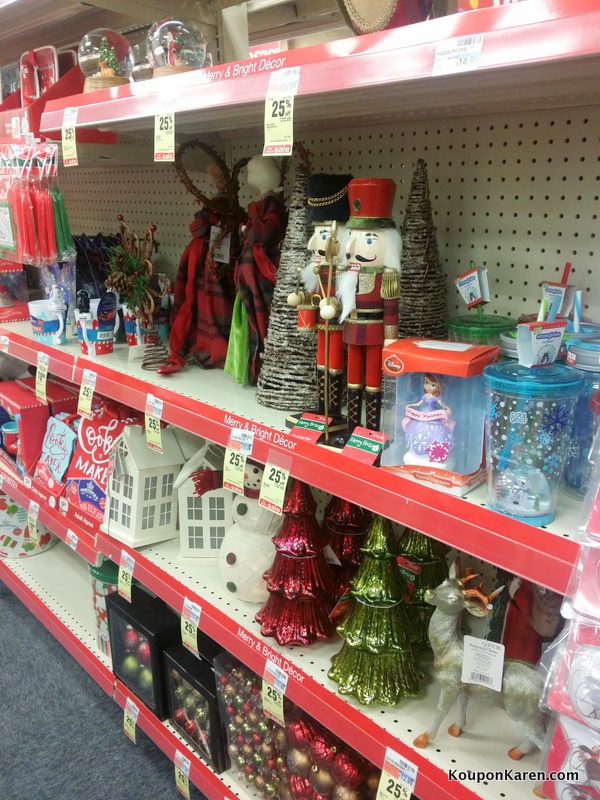 If you are starting from scratch this year with decorations, CVS will have everything you need including tabletop decorations.  I love the red and green trees above and think they'd look great in the middle of your dining room table.   And it would also be a great hostess gift.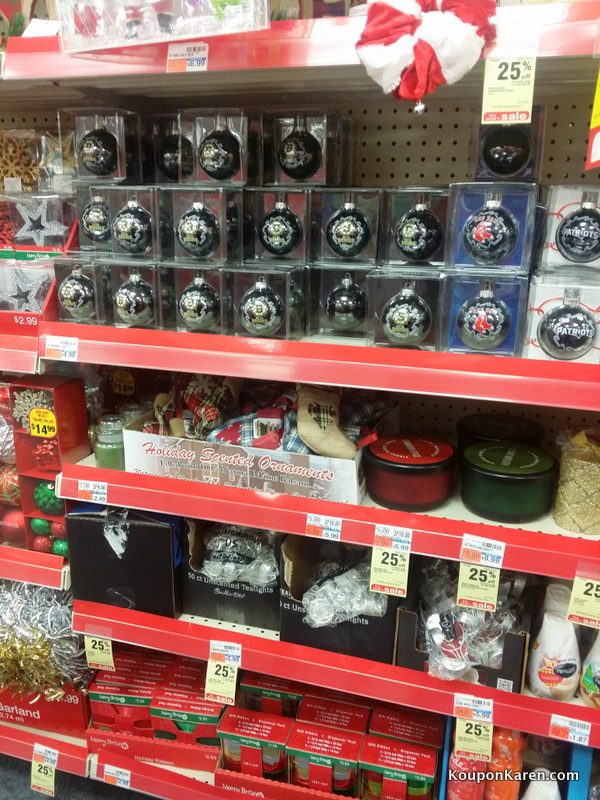 Each store may have slightly different inventory but I bet you'll still find a lot of items to decorate your house.  Some of these decorations also make great holiday gifts!  Just a thought!  One our aunts buys us holiday decorations every year for Christmas.   We love it!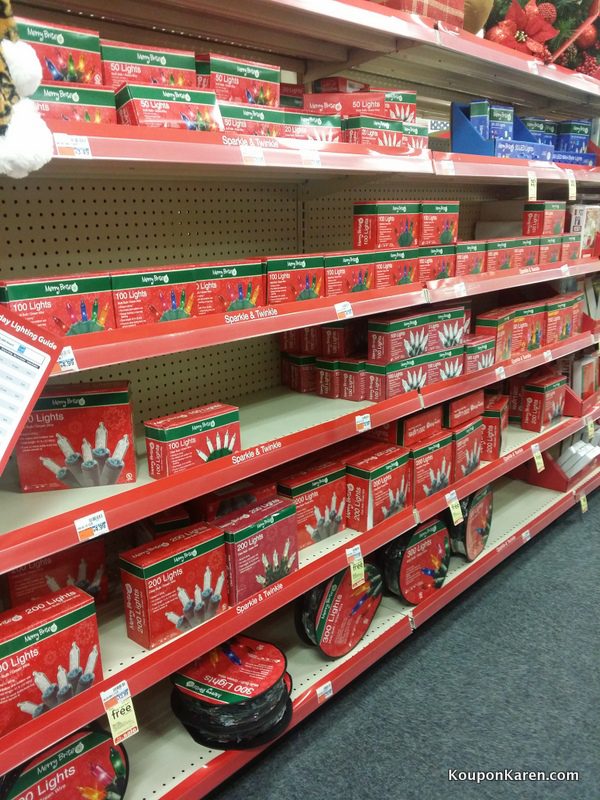 And of course they have tons of lights.  It's never too late to decorate the outside of your house.  And inside too!  I love to put lights around my mantle.  And I use white lights so I keep them up for a while after the holiday.  The problem is this year I don't remember where I put the lights last year so I have to head to CVS this week and get more.
And be sure to use your  ExtraCare to earn and save money.  I never shop at CVS without giving the cashier my ExtraCare card.  And if you forget it, they can look it up by your phone number.  If you don't have an ExtraCare card ask the cashier for one or sign up online at CVS.com.  You'll earn money on almost everything you buy at CVS including Holiday Decorations!
Disclosure: I received a Free product for review. My opinions are 100% mine.