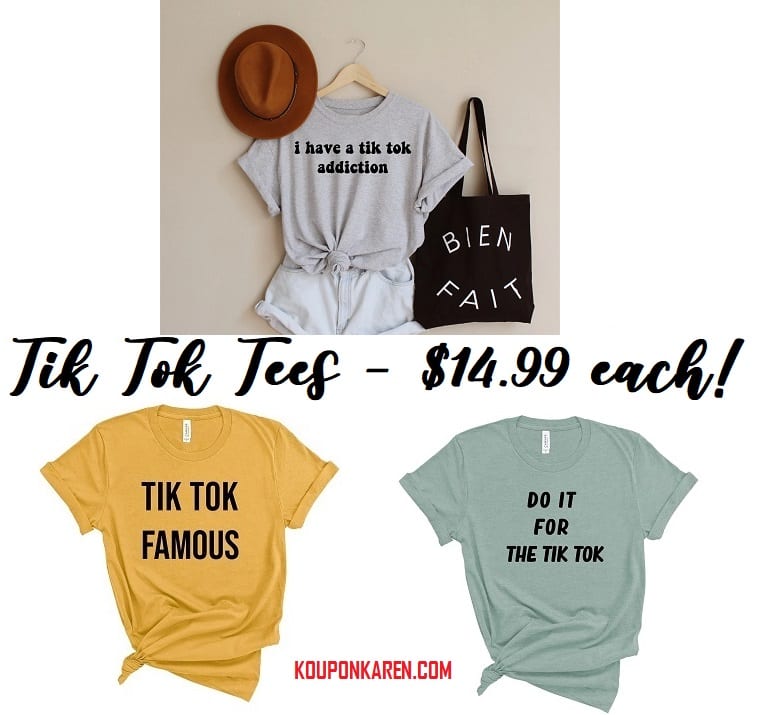 Check out these cute Tik Tok Tees!  Tik Tok is the place to be right now for teens and they all want to be Tik Tok famous.  I will admit, I've caught the Tik Tok bug and have done a few with my kids.
Grab one or two of these fun tees for just $14.99!  Super cute and they come in a bunch of yummy colors!  Head on over here to purchase these before they are gone!
Be sure to bookmark my HOT Deals page!