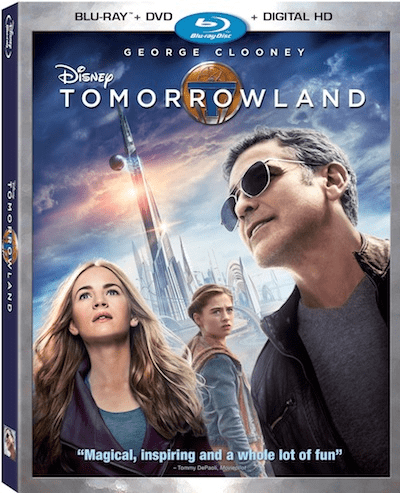 You can own the Tomorrowland DVD on October 13, 2015!
Dreamers Wanted…Disney invites you to an incredible world of epic imagination where anything is possible.  Buckle your seat belt, as the director of The Incredibles takes your family on an action-packed thrill ride. Tomorrowland transports you on an inspiring and magical journey of wonder and adventure to a place where if you can dream it, you can do it.
Own it on Blu-ray™ Combo Pack, Digital HD and Disney Movies Anywhere (DMA) October 13!
Earlier this year, I had the opportunity to sit and interview a lot of the talent from Tomorrowland, including George Clooney and Brit Robertson!  It was a GREAT movie and the message was perfect – The future doesn't have to be what it seems, you can make it better!
Here's a look at Tomorrowland:
The Tomorrowland DVD of course will include Exclusive Bonus material including Deleted Scenes, Casting Tomorrowland, Brad Bird Production Diaries, and More.