Get a Grip: Top Apps to Organize and Enhance Your Life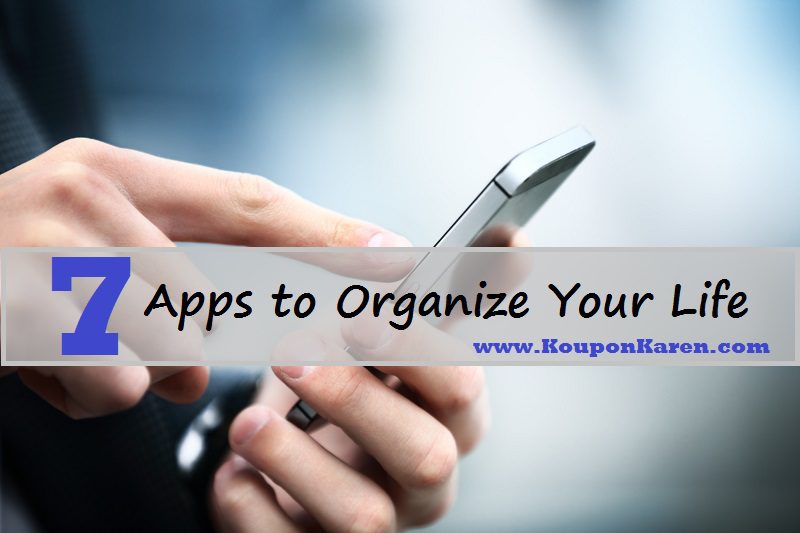 Between meetings and kids and social obligations, it's hard to keep track of everything in our busy lives. Yet, in this day and age, an appointment book or physical calendar seems a little outdated, and not as portable as say, our smartphones.
To help you take their reins of your life, and stay on top of things both big and small, we've included a list of our favorite apps that'll keep you organized just the way you've always imagined.
Unclouded
Since much of our lives already exist within the cloud, you know you need the kind of tool that allows for storage management across the wide range of platforms you're depending on. Unclouded allows you to keep track of all cloud storage space, view whether changes have been made in your folders and more.
If This Then That
Another app taking advantage of the vast potential hanging around in the cloud, If This Then That connects nearly 300 apps in one single location, from Instagram and Dropbox to your Google Docs and Fitbit data. From reminders to hit fitness goals to in-app "applets," his app helps you pull your digital life together, so you can feel less stressed IRL.
Alarm Clock for Me
An Android alarm clock app, Alarm Clock for Me makes waking up a breeze. With its designer themes, non-stop alarm and the ability to wake you up with music you actually want to listen to, this app makes mornings much more pleasant. You'll never miss an event or show up late to work again. Oh, and it also sings you to sleep, with its relaxing sleep timer.
24me
Consider this your affordable approach to the personal assistant of your dreams. 24me offers a calendar, as well as billing reminders, a place for notes and more. This app connects to your accounts—banking, social, utilities and more, and keeps you posted as to what you need to do, from one, central location.
Weather Live Free
While the weather might not be the first thing that comes to mind when thinking about organization, it's key in making sure we're dressed properly and ready to go no matter what the day may have in store. Weather Live Free offers a detailed look at what's ahead, so you'll always be prepared.
Last Pass
In this day and age, keeping track of your myriad passwords can feel like a big job in and of itself. Enter Last Pass. This app stores all passwords in one secure location, and offers the ability to access all your password-protected accounts using one master password, or touch code, should your phone allow. It also can autofill your information and help you generate the kind of strong passwords hackers will never guess.
Simple Mind
If you're sick of keeping your many great ideas in various documents or, let's face it, scraps of paper littered around your desk and in your bag, Simple Mind is just what you need to analyze your thoughts and turn them into a cohesive plan. Add multiple devices, media, and share with friends and colleagues.