Totsy, another daily deal site has some cute deals ending tonight.  Totsy focusing on things for kids and babies.  You have to look through all the sales because they have some really great prices but these were too cute not to point out to you before the sale ends today….
Heading to a baby shower soon?   Check out these adorable gifts for the new baby…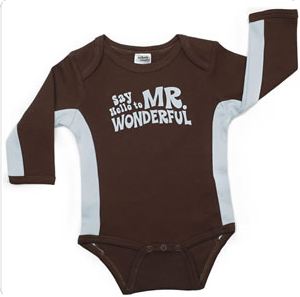 "Say Hello to Mr Wonderful"  onesie is only $9.50!! The regular price is $23.00 so this is a great deal.  Know someone having a boy?  I'm sure they'd love this.    It' also comes in a T-Shirt for the bigger babies for the same price.
And for the little girl there is this..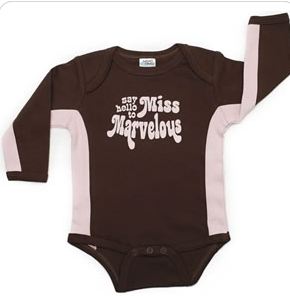 "Say Hello to Miss Marvelous" onesie for only $9.50.  This also has a regular price of $23.00.  I just love these onesies and I wish I had someone to buy them for!  I'm sure they'd be a hit at the baby shower.
And then there is this "Homemade" onesie.  This could be for either boy or girl… so cute!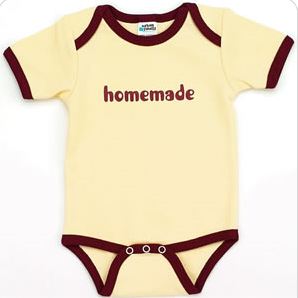 This onesie is only $10.50 with a regular price of$22.00.
And for twins they have these cute "I'm the Favorite" onesies.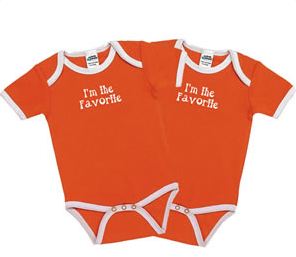 You get both of them for $18.75!! The regular price is $40 so again another nice deal!
You can find all these items in the Urban Smalls Boys and Urban Smalls Girls sales at Totsy.  They end in less than 24 hours so shop fast!  And as far as shipping costs go, I added 4 things to my cart and the shipping did not change.  It was $7.95 for 1 or $7.95 for 4 so I think that's pretty good for shipping!