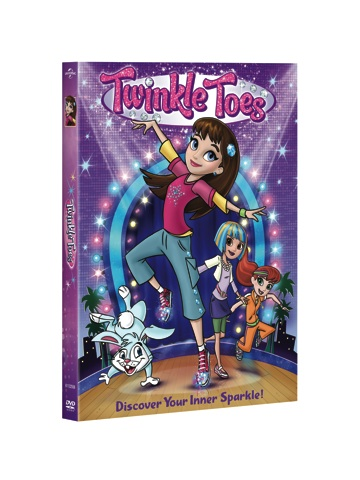 Inspired by the best-selling SKECHERS Kids footwear line, join Grace "Twinkle Toes" Hastings as she headlines her first-ever, full-length feature film, Twinkle Toes: The Movie, debuting exclusively on DVD on July 31, 2012 from Universal Studios Home Entertainment. Twinkle Toes: The Movie brings all the charm and excitement of the Twinkle Toes brand to the screen in a fun-filled, original film that will have girls dancing out of their seats. The sweet and adorable Twinkle Toes character that girls have come to know and love overcomes her most secret fears and learns to celebrate her individuality with energy, pizzazz and super-cute shoes!
Filled with music, friendship, laughter and heart, parents and their daughters will want to watch Twinkle Toes: The Movie again and again. This charming story of courage, self-expression and finding the "sparkle" within will inspire Twinkle Toes' legions of fashionista friends to develop their own talent and achieve their dreams.
The animated star of SKECHERS' Twinkle Toes footwear line, Grace "Twinkle Toes" Hastings, is a fashion icon for the under-13 set. Hip, flamboyant and original, Grace embodies a combination of sparkle, sass and style, which has made SKECHERS' Twinkle Toes footwear a favorite of celebrity kids and fashion divas alike. The SKECHERS Kids collection, including Twinkle Toes, is currently the number one children's footwear brand in the United States.
ABOUT THE MOVIE
Twinkle Toes: The Movie is a sparkly, fun-filled adventure that will make audiences want to get up and dance! Grace "Twinkle Toes" Hastings has a big secret: she gets terrible stage fright in front of anyone except her fluffy friend Walter. As Grace works to overcome her fears, and makes some super-cool friends at her new school, she discovers that it's OK to be herself and shine!
For more information, please visit www.twinkletoesusa.com
The girls were super excited to see this because of course, they both love their twinkle toes.  It was cute movie and they both thought it was funny she had stage fright because neither one of them could even imagine having stage freight!  They loved being on stage at their dance recital last month.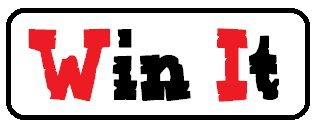 (1) Koupon Karen reader will win a copy of Twinkle Toes: The Movie!
To enter the giveaway, use the rafflecopter widget below. You can now sign in with Facebook and it will remember you each time you enter another rafflecopter giveaway. Of course Facebook is in no way associated with this giveaway, the people of rafflecopter just want to make it easier for you to enter giveaways now.
As a reminder, comments left on Facebook or Twitter will not be included.
Disclosure: I received the same prize as the winner for review. My opinions are 100% mine.