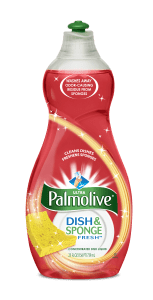 Product Name: Ultra Palmolive Dish & Sponge Fresh Dish Liquid
Product Information: Ultra Palmolive Dish & Sponge Fresh Dish Liquid has a unique dual-action formula designed to wash away odor causing residue from sponges and clean dishes to a sparkling shine. Both dishes and sponge are left smelling freshly cleaned.
Product Price: $3.29 for a 25oz. bottle
Purchase Information: Available in most grocery stores, and mass retailers like Walmart and Target.
My Thoughts: I toss my sponges in the dishwasher every other day to clean them because there is nothing worse that the horrible smell of a smelly sponge. I can't even get the smell off my hands so I avoid it like the plague by putting it in the dishwasher. So I was excited to try the new Ultra Palmolive® Fresh Sponge™ because it was supposed to elimate that horrible sponge smell by washing away odor causing residue from the sponge.
I used it for 5 days in a row without putting my sponge in the dishwasher and it didn't smell! That was as long as I waited because I still like to toss them in there so they get a good clean and sanitized. So now my plan is to just toss it in there once a week as long as I'm using the Ultra Palmolive® Fresh Sponge™.
Have you tried it yet?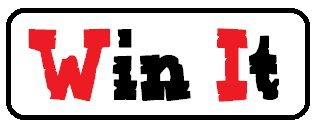 (3) Koupon Karen reader's will each win a bottle of Ultra Palmolive Dish & Sponge Fresh Dish Liquid!!
To enter the giveaway, use the rafflecopter widget below. You can now sign in with Facebook and it will remember you each time you enter another rafflecopter giveaway. Of course Facebook is in no way associated with this giveaway, the people of rafflecopter just want to make it easier for you to enter giveaways now.
As a reminder, comments left on Facebook or Twitter will not be included.
Disclosure: Colgate-Palmolive provided me a sample of the product for my review along with another one for a prize for the winner. My opinions are 100% mine.