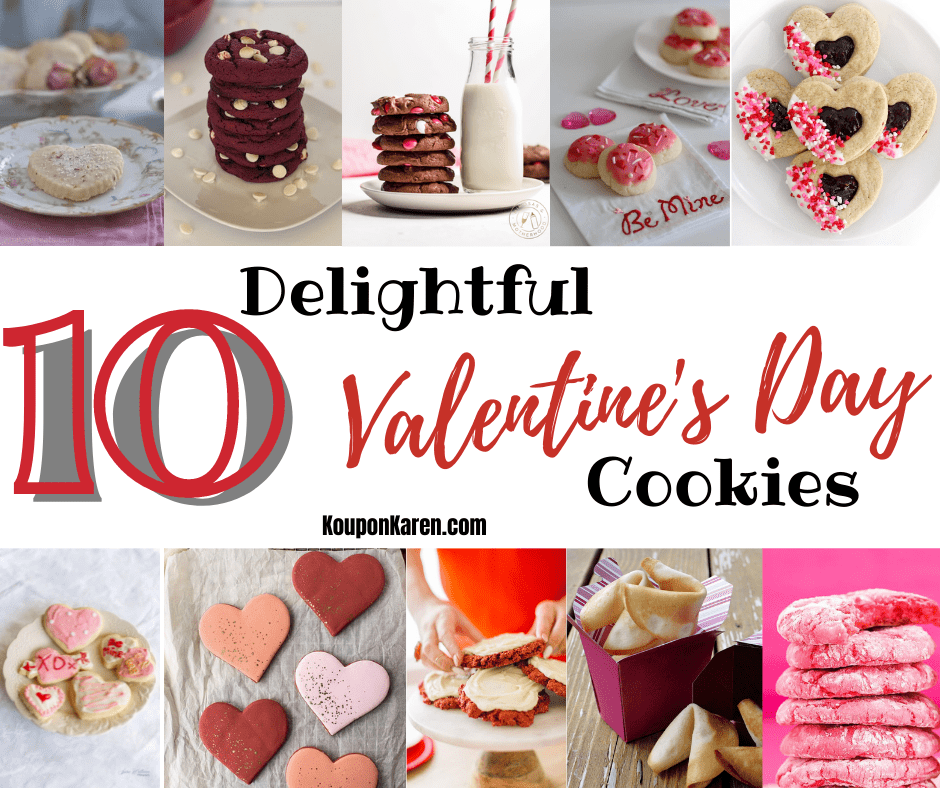 10 Delightful Valentine's Day Cookie Recipes
We love making cookies. I mean who doesn't?  Valentine's Day is the perfect time to pull out those heart-shaped cookie cutters that are hidden in the back of your draw, and make some cookies filled with love!  We collected 10 super yummy Valentine's Day Cookie Recipes that we think will be great for Valentine's Day.  These would also be fun to make with the kids!
1. Sour Cream Sugar Cookies
From Saving Talents
Celebrate Valentine's Day with these sour cream sugar cookies! Cut them into hearts or other romantic shapes, then top with a cream cheese frosting dyed pink and red.
2. Valentine's Milk Chocolate Cake Mix Cookies
I love making cookies from cake mix.  They are easy to make not to mention affordable.  I grab cake mixes when they are on sale so I have them on hand.  The rest of the ingredients I almost always have in my pantry.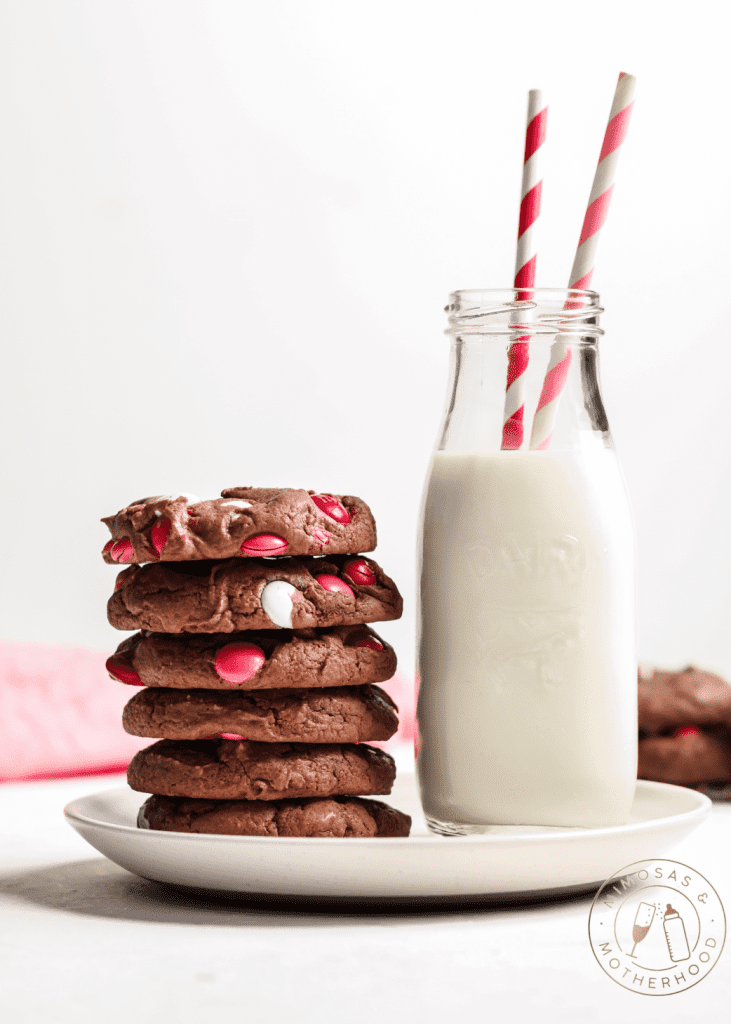 Valentines Milk Chocolate Cake Mix Cookies take only 15 minutes to whip up and use just 4 ingredients! They're perfect for school parties, gifting at work or to surprise your own Valentine.
Get the recipe here.
3. Shortbread Cookies with Raspberry Icing
From Nina Kneads to Bake
This easy recipe for shortbread cookies is so buttery and melts in your mouth. The fresh raspberry icing is perfect for Valentine's Day!
Get the recipe here.
4.  Rose Scented Shortbread
From What a Girl Eats
Rose scented shortbread is a sweet Valentine's treat.
Get the recipe here
5. Raspberry Valentine Heart Cookies (Gluten-Free)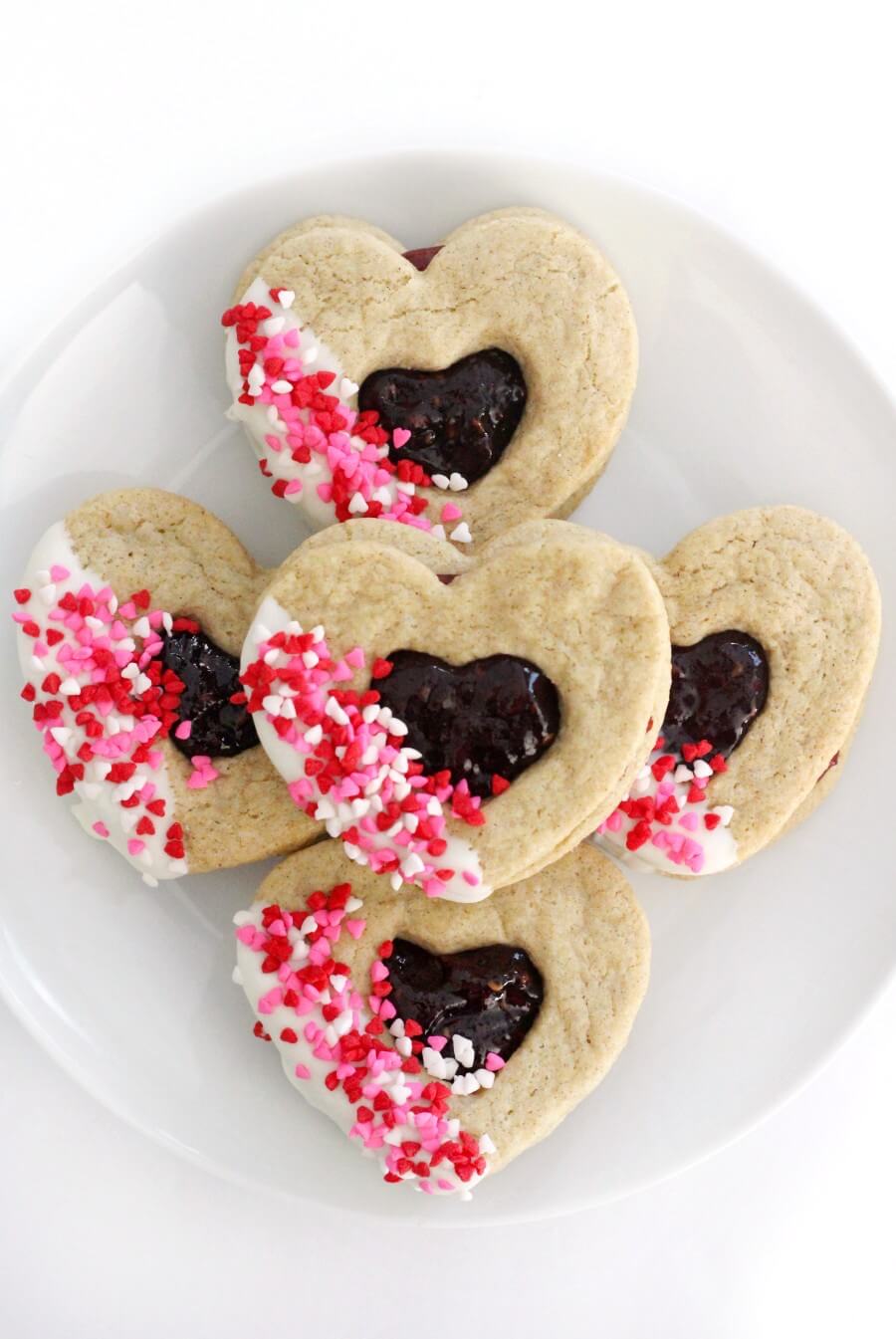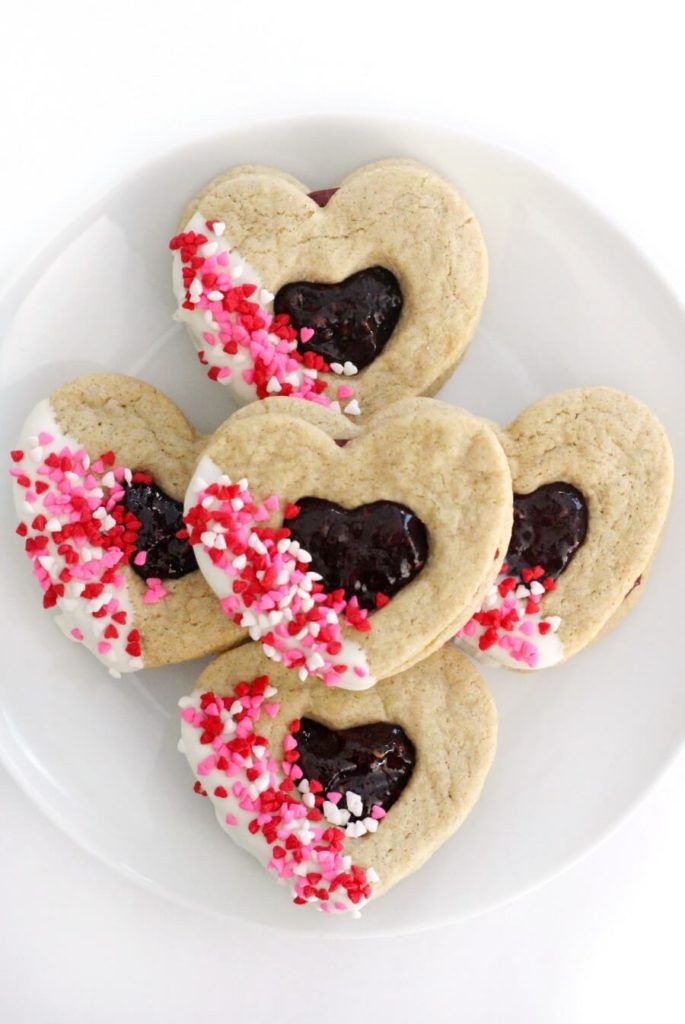 A fun decorated heart-shaped cookie recipe for Valentine's! These Gluten-Free Valentine's Day Heart Cookies are vegan and allergy-free so everyone can enjoy them! These delicious raspberry Linzer cookies are made from cut-out sugar cookie dough, raspberry jam, and decorated with dairy-free white chocolate and sprinkles!
Get the recipe here.
6. Red Velvet Cookies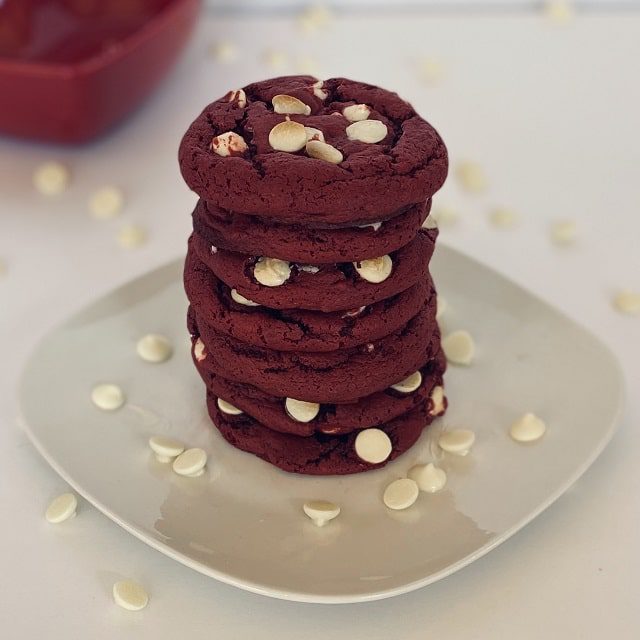 From here
These moist and decadent red velvet cookies are beautiful AND easy to make. With only 4 ingredients, you can whip these up and have them in the oven in 5 minutes! Great on Valentine's Day or any day of the year!
Get the recipe here
7. Red Velvet Cake Mix Cookies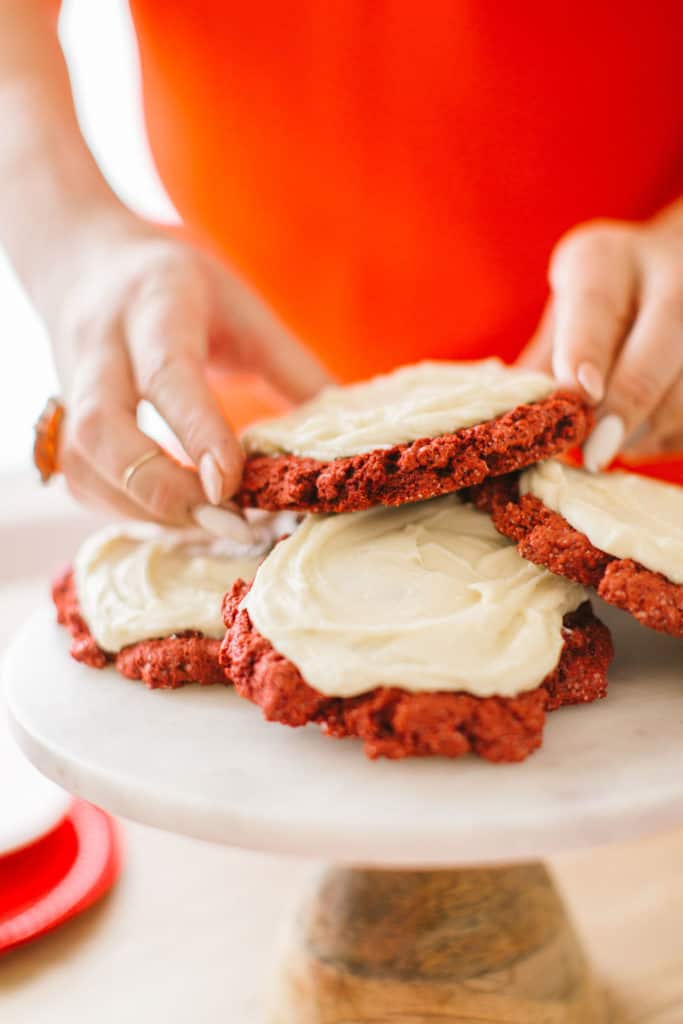 From This Vivacious Life
These ooey-gooey red velvet cake mix cookies are both moist, soft, and absolutely delicious. They are so simple to make and go perfect at our mom n' me Galentines Day party!
Get the recipe here.
8. Valentine Crinckle Cookies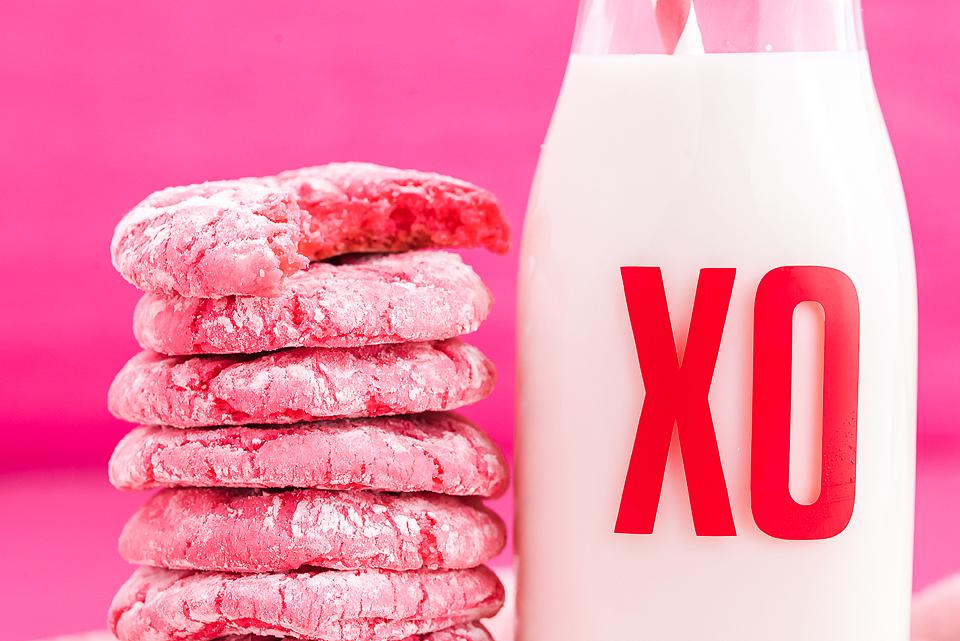 From XOXO Bella
These pink cake mix cookies require very few ingredients for a big impact. These Valentine's cookies are perfect for parties.
Get the recipe here.
9. Red Velvet Sugar Cookies
From XOXO Bella
If you are looking for impressive Valentine's cookies recipes, this one definitely fits the bill. Nobody can say no thanks to homemade red velvet cookies!
Get the recipe here.
10. Homemade Fortune Cookies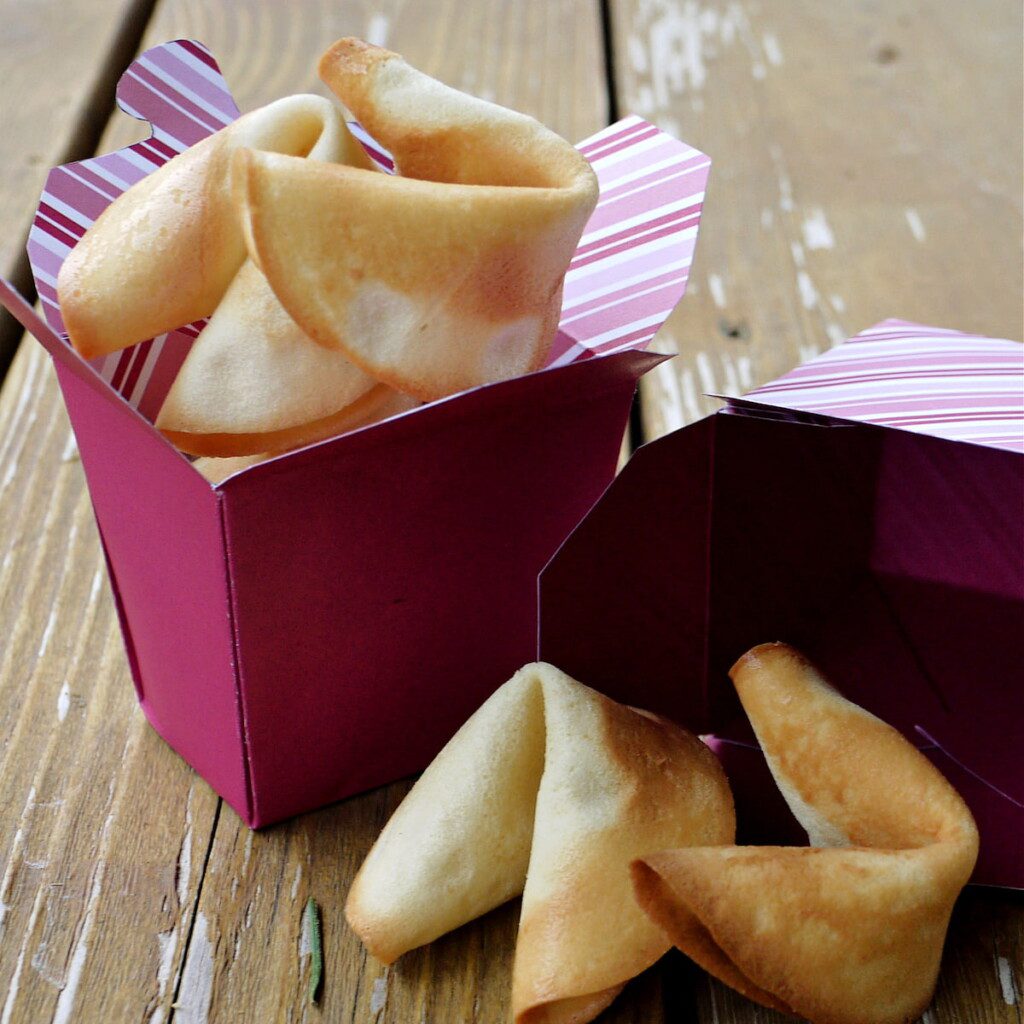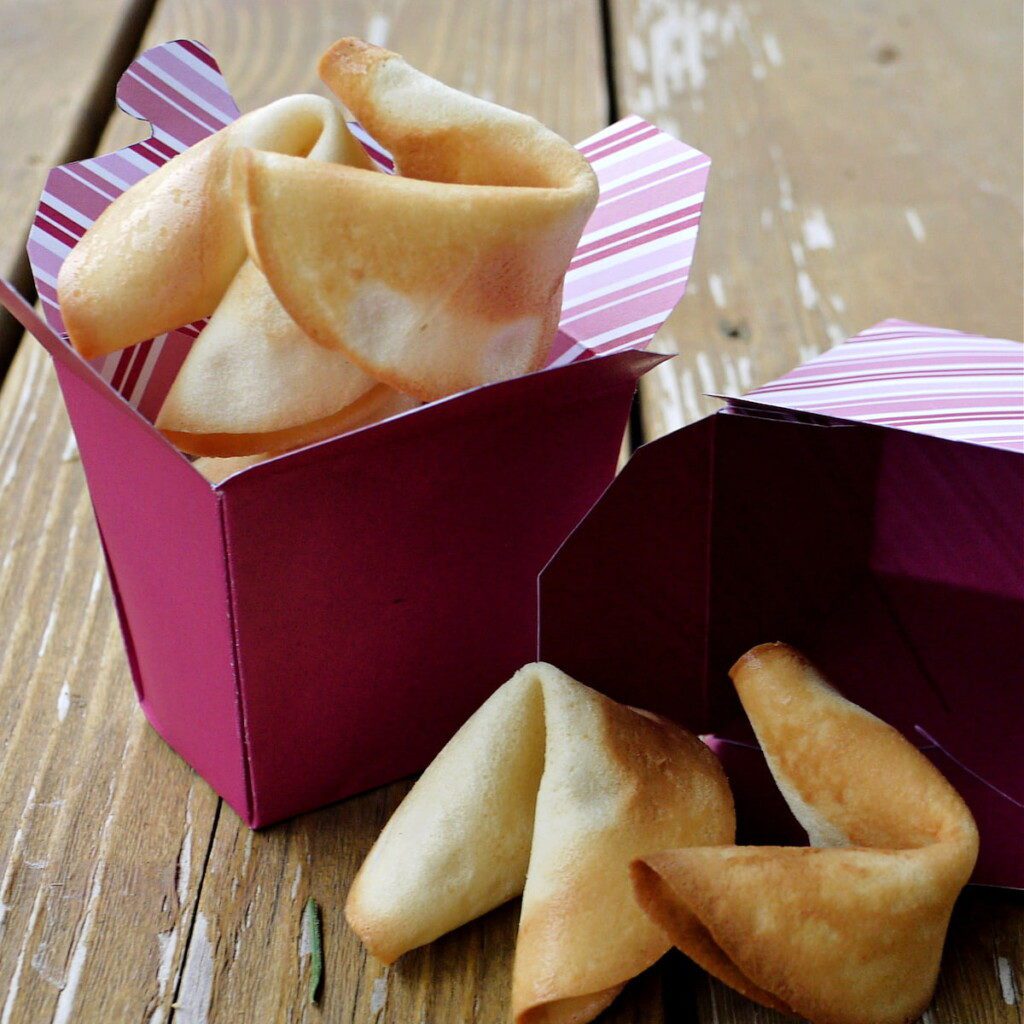 Easy, step-by-step directions for how to make homemade fortune cookies from scratch. Perfect for Valentine's Day, or any time you want to give someone a little something special. (Includes printable fortunes & takeout box DIY)
Get the recipe here.
If you are looking for more Valentine's Ideas, be sure to check and bookmark this page here!  We will be updating it regularly up until Valentine's day with more fun things to do, things to buy, and things to make!