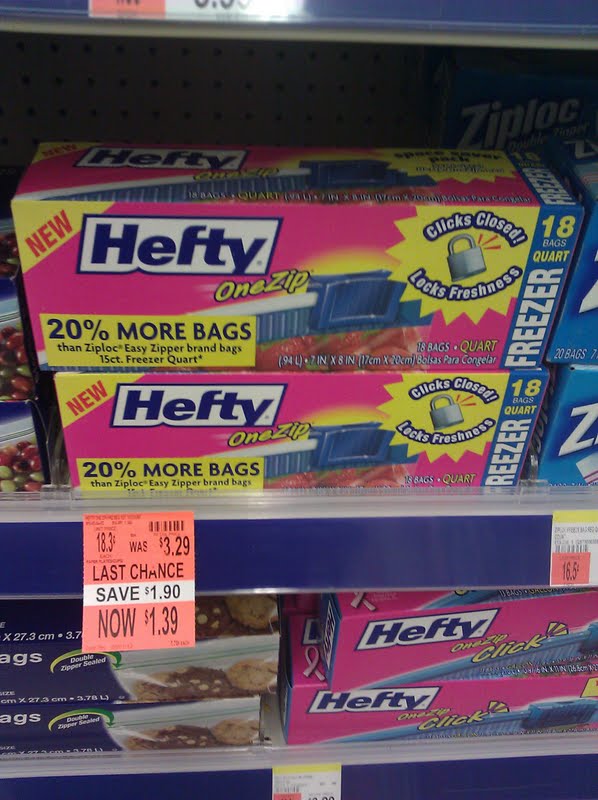 I was walking through Walgreens today looking for the FREE chocolate and I found some really great clearance finds.  This is one I was really excited for as I really needed them.
Hefty Onezip Freezer Bags, On Clearance $1.39 each
$1/2 Hefty One Zip Packages, exp. 5-31-11 (RP 02/20/11)
Buy 2
Final Cost: $.89 each
And just so you know I found the FREE chocolate in the Easter candy aisle and I also found the Beauty coupon booklet at the beauty checkout.