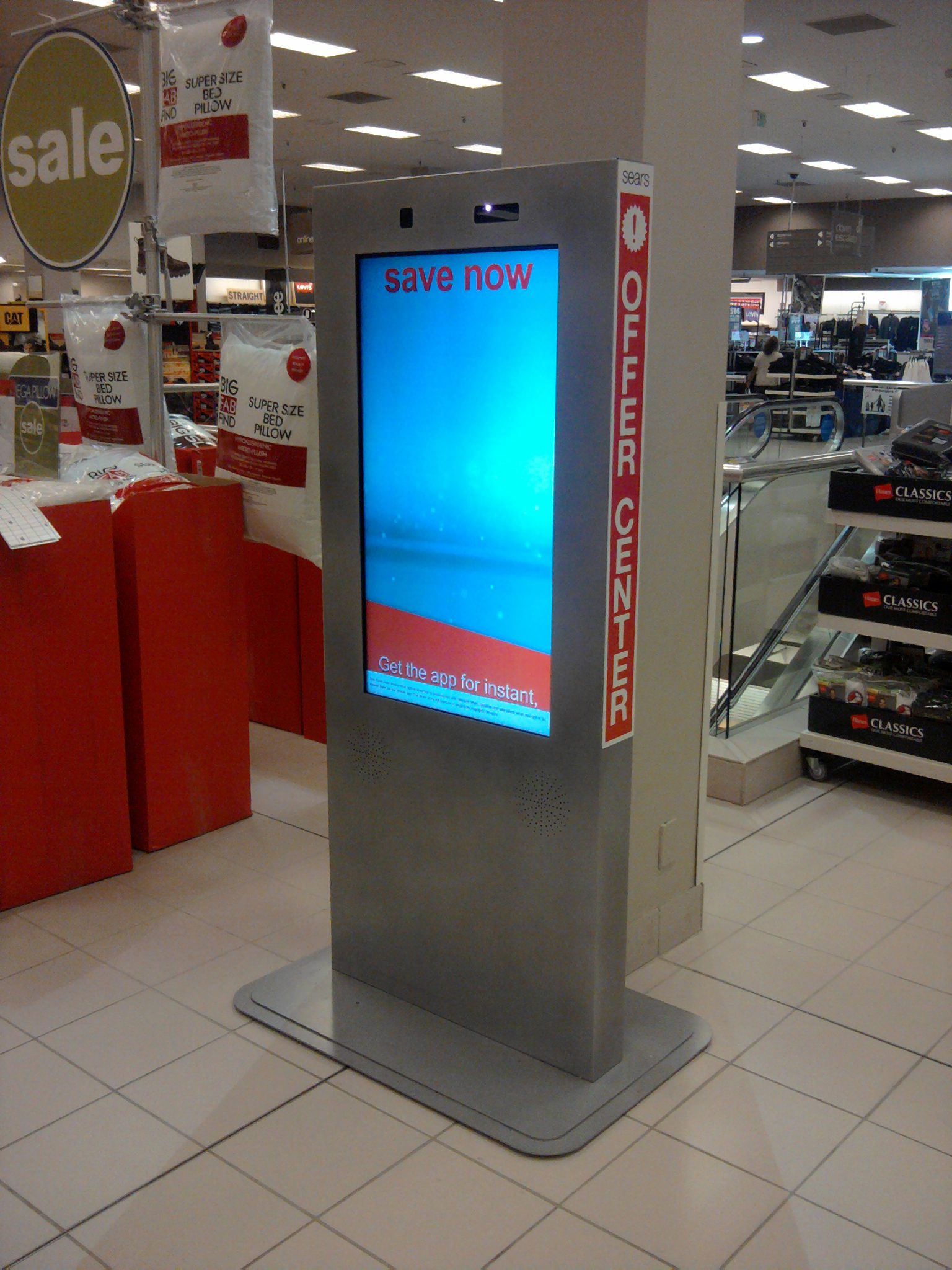 For those of you that like getting deals but don't like clipping coupons, I have something to share with you!
There is a  new way to save in some of your favorite stores, including Sears.  But the best part to this is there is nothing to clip.  All you need is your smartphone and you'll be able to find savings on items while you are shopping at Sears!
It's called Wave2Save and it's so easy to use.   Once you download the app to your smartphone, you just look for the kiosk like the one picture here, inside your Sears store.  Just wave your smartphone in front of the kiosk and you'll get coupons for up to 10 offers or more they have in the store that day!
Pretty easy right? 
You'll find exciting offers in different household categories such as intimates,
clothing apparel, sporting goods, lawn and garden, appliances and more!  Once you find an offer you want to use, you simply show your phone to the cashier at checkout and they will scan your phone.
I absolutely love the idea of this and there are so many plus's to this, especially if you don't like text messaging.
You won't lose or forget your coupons at home.
You won't need to spend money on printer ink.
You won't need to have unlimited texts on your phone.
There is no paper to buy, waste, carry, lose, forget etc.
You don't have to worry about expiration dates because only current offers will show up.
You won't forget to use the 'coupons' before they expire since you will be right there in the store when you get them!
To see if your local Sears has a Wave2Save Kiosk and to sign up, click here!