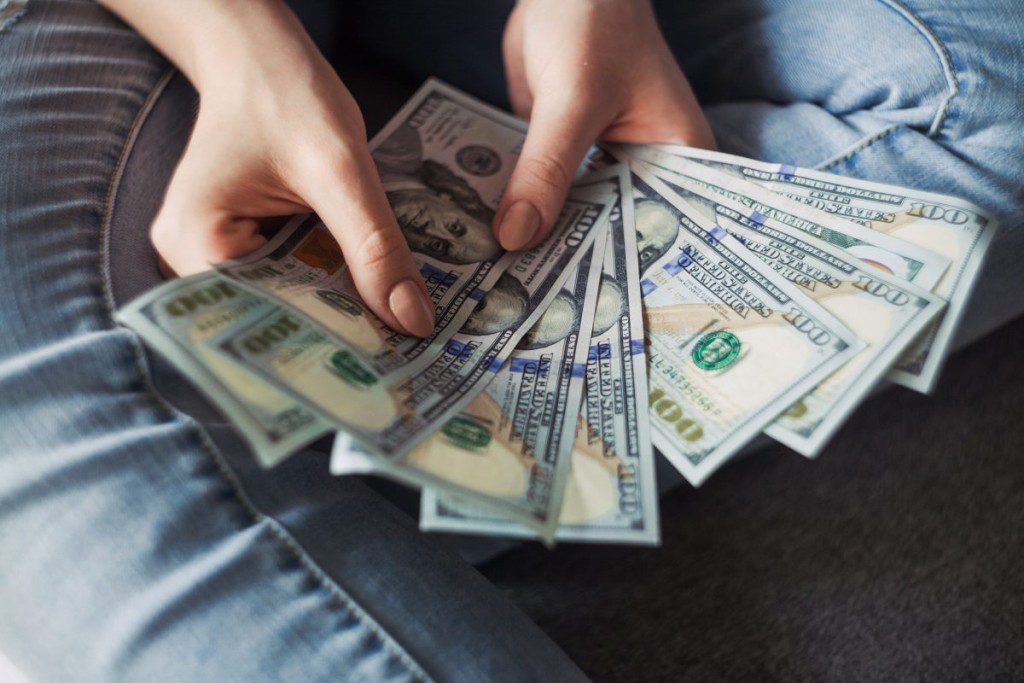 A plan is always necessary before applying for a loan. You don't go ahead and request a loan from the first institution you find. You must know and understand all the pertinent details. Another important step is comparing the interest rates, pay periods, and terms and conditions of various lenders. Below are five things you must consider yourself when thinking of getting a money loan.
Interest Rates
This is among the top considerations when applying for a money loan. When borrowing money, interest is charged on top of the principal amount. The lender sets the interest rates based on the amount of money borrowed.
Knowing exactly how lenders charge interest rates is essential because they usually differ. Ideally, you should choose a lender who charges the lowest interest rates for you to repay the loan on time and without too much stretch. 
Most loan lenders who charge less interest are mobile lenders, so you might want to try a payday loans app for a great deal. More often than not, mobile lenders approve loan applications on the same day. Just be sure to read the fine print. 
Credit Score
Your credit score represents your credit evaluability. A low credit signals lousy debt management. Your credit score plays a huge role in your money loan application. Lenders will check your credit card history before approving your loan. They need a basis for them to trust that you will pay on time and without any problems.
Ensure your credit score is free from any accusations or strains. If you have a problem, you can fix it by first contacting the credit company. You can improve your credit score by increasing your card's spending limit and clearing minor debts. 
Loan Terms And Conditions
Reading and understanding the terms and conditions of the loan and asking questions about what's ambiguous are crucial steps. Every detail of the loan agreement should be clear to you before you push through with your loan application. 
Some of the important loan terms and conditions about term length and fees. Different loans have varying term lengths. Auto loans last around six years, whereas mortgages last for 30 years. A money loan is more flexible, ranging from six months to even more than 10 years. Both are hard to find, as the most common term length for such a loan is around three to five years.  
Don't be shy to clarify all the charges that come with your loans, such as processing fees, registration fees, and late fees. You don't want to be paying more than you should. 
Repayment Term
This falls under loan terms and conditions, but it may be the most typically brought up topic when applying for a money loan—when should you pay for your loan? It deserves its spot on the list. 
Determine the exact repayment period of the loan you are getting, along with its terms and condition. For most loans with extended repayment periods, the monthly installments are lower; for loans with shorter term lengths, the monthly installments are higher. Choose carefully which option suits your financial situation. Do you want to get out of debt faster or do you want to feel not pressured with the monthly payments? Speaking of the latter, you should also ask about the consequences of not paying on time. Usually, you are charged a late payment fee, which is something you want to avoid.
Your Financial Situation And Liquid Assets 
Before getting a money loan, you might want to reevaluate your financial situation and assets. To comfortably repay your loan, you should plan all your moves aside from the amount of money you can take. Applying for a money loan is, of course, not discouraged. At present times, this course of action might just be what you need to push through. 
However, when the terms and conditions of the loans available to you are not the best, you should be open to alternatives. Consider dipping into your savings account or liquidating your assets when you encounter an unplanned shortage or a setback. Through these options, you won't be stressed about paying back.
Conclusion
Almost all people end up applying for a money loan at least once in their lives. Regardless of your reason, whether to grow their business, cover an emergency, purchase an asset, pay a debt, or purchase an asset, take note of the important things to consider before getting a loan discussed in this article. It's also advisable to weigh the pros and cons before signing your final agreement.