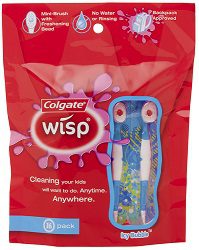 Product Name: Wisp
Product Information:As a mom, you are all too familiar with multi-tasking while on-the-go. From dropping off the kids in the morning, to running errands and getting your work done – you may not have time to think about the freshness of your mouth.
Purchase Information: Drug and Grocery Stores Nationwide
My Thoughts I love the wisp and think it was a great invention. I've been carrying them in my purse for a long time and use them several times a week. They are perfect for after I finish my coffee while out and about doing errands because they make my mouth feel fresh and also the little brush helps my teeth feel fresh. After a cup of coffee sometimes I feel like my teeth need to be clean so the Wisp does that for me.
They are small enough that you can use one without anyone even knowing what you are doing so they are perfect for picking that piece of steak that gets stuck between your teeth while eating out with a group of people.  They also fit nicely in your pocket if you don't carry a purse and in a lunch box for the kids to use after lunch.
The little mint in the middle dissolves easily to give you nice fresh breath. I've introduced many people to the Wisp and everyone seems to love it!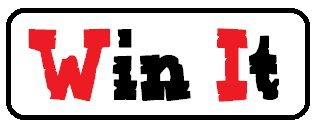 (1) Koupon Karen reader will win a year's supply of Wisp.
To enter the giveaway, use the rafflecopter widget below. You can now sign in with Facebook and it will remember you each time you enter another rafflecopter giveaway. Of course Facebook is in no way associated with this giveaway, the people of rafflecopter just want to make it easier for you to enter giveaways now.
As a reminder, comments left on Facebook or Twitter will not be included.
Disclosure: I received the same prize as the winner for review. My opinions are 100% mine.