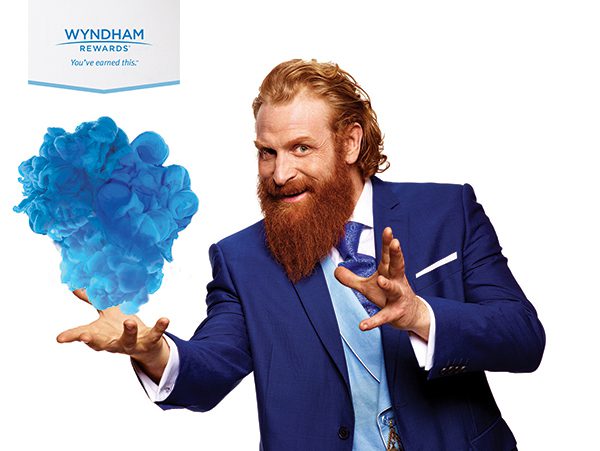 Wyndham Rewards just launched their new rewards program that allows members to earn more points and redeem faster.   This time of year lots of families are traveling for sporting events or perhaps business.  You can earn points on those stays and then cash them in for something nice for a special getaway!
Wyndham Rewards 50,000 Rewards Points Sweepstakes
To help you start off your account with a nice bonus, Wyndham has a sweepstakes right now and they are giving away 50,000 Wyndham Rewards points!  To enter from now until 6/1/15 you can upload a vacation photo to Instagram or Twitter using the hashtag #EarnedThisSweeps.   You can see all the giveaway details and entries here and start creating your own photo entries! Wyndham Rewards will be selecting the lucky winner at the end of this contest.
They also have a new commercial where they've introduced us to The Wyndham Rewards Wyzard, a character committed to bringing rewards to those who earn it.
Be sure to follow Wyndham Rewards on:
Facebook
Twitter
Instagram
Wyndham Rewards Wyzard on Twitter