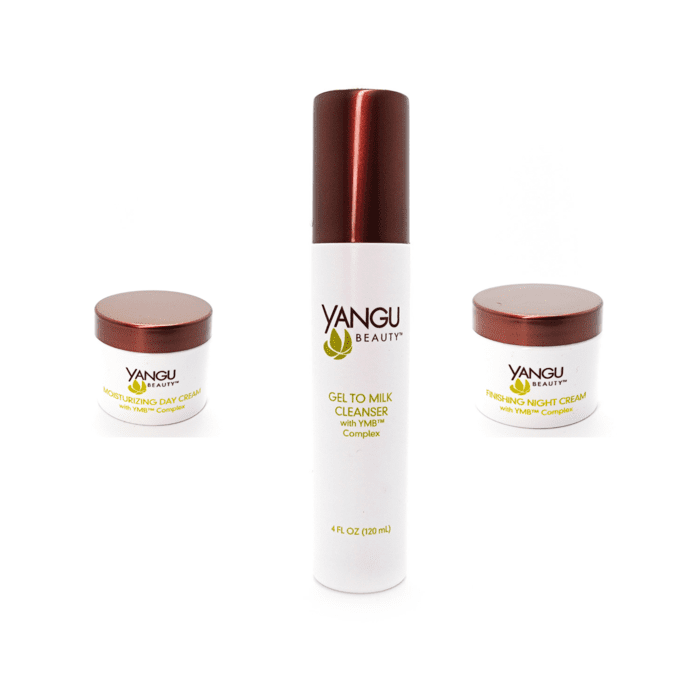 Have you heard of Yangu Beauty?  It was new to me but I love it.   I am all for natural skin products.  We have no idea what happens when our skin absorbs the products we put on it.  So I'd rather be safe with natural products.  Yangu Beauty is just that!  Their products are free of parabens, sulfates, artificial colorants, and animal derived products.  I love that.
Each Yangu Beauty product is jam-packed with natural ingredients sourced directly from Africa. They're safe for even the most sensitive skin. Plus, all of their products are also free from phthalates, and other popular skin irritants.
I wash my face every single night before bed.  I can't go to sleep with any makeup, dirt, and oil on my skin.  I have been using the Yangu Renewal Oil Gentle Makeup Remover along with the Gel To Milk Cleanser now for a few weeks.  I love them both and my skin feels so great after I wash it.  I especially like the price of them.  They both retail for $29.99.  That's an excellent price for natural skin products.
They also sell kits that are perfect for gift giving.  Check it out!
Check out more 2019 Holiday Gift ideas here!