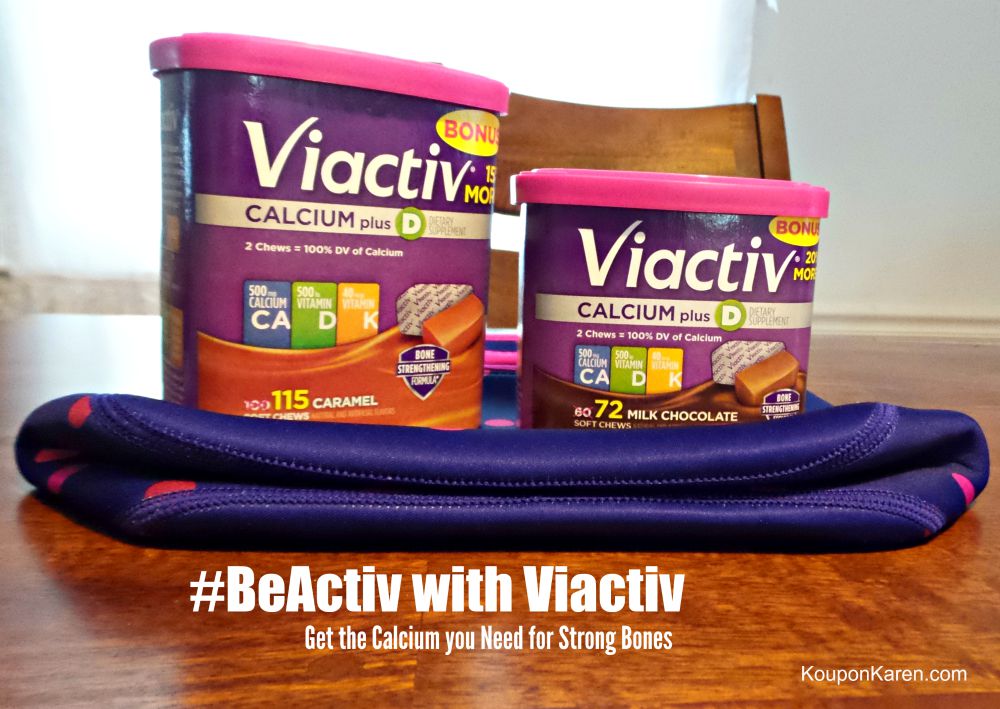 The older I get the more I realize how much I need calcium for bones.  This is the only body I'm ever going to have and the better I take care of it now, the better it will be as it ages.   I was shocked when I heard that 68% of women have a calcium deficiency but even worse, According to a 2010 study published in The Journal of Nutrition, 86% of teen girls have a diet deficient in calcium.  As a mother of a pre-teen, this scares me!
My girls watch my every move.  They always have and the older they get, the more I realize how my role as their mom, has impacted how they are today.  And that will continue on through adulthood.  Considering that my girls and I are very close, they'll be by my side for a long time.
What better way for them to learn to take care of their body, then from me.  So this is a something I work on every day.  To better myself, so they can be better people.
Who knew being a parent was so hard!
I am joining with Viactiv to #BeActiv together with my daughters to do what I need to meet the daily calcium requirements, so they will do the same.  #BeActiv means getting involved, getting moving and getting healthier, including making sure we are getting the recommended amount of daily calcium for bone health based on our age.
As an adult I should have 1000 mg of calcium a day and a teen girl should have 1300 mg a day.  They need more since they are still growing.  That may seem like a lot but if you are eating the foods that contain calcium, it's pretty easy.  The problem is, teens are picky eaters and tend to miss out of those calcium rich foods.
Why is Calcium Important?
If your body is not getting enough calcium it begins to take it from the bones, which decreases bone mineral density and can eventually lead to osteopenia and osteoporosis.
Something I need to make my girls understand is that Calcium plays an important role in strengthening bones and teeth, as well as helping muscles (including the heart) and nerves function properly.  It's pretty important in our body!
Chews to Be Strong with Viactiv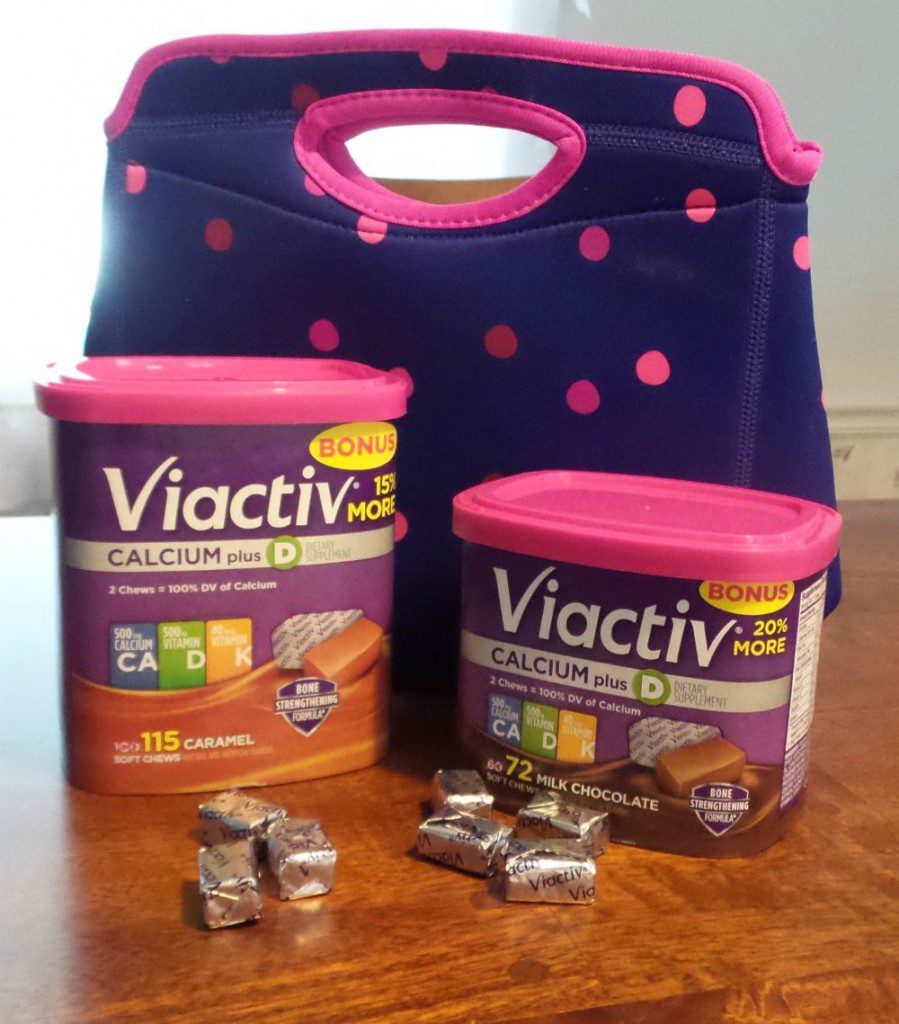 Viactiv Soft Chews
Viactiv Calcium Soft Chews are the #1 doctor-recommended calcium supplement chew.  One Viactiv Calcium Soft Chew (500 mg of calcium and 500 IU of Vitamin D) taken twice daily provides 100% of the daily value of calcium for most women plus vitamins D and K.  Viactiv Calcium Soft Chews are intended to help achieve recommended daily dietary levels of these nutrients as a supplement to diet/food sources.
Viactiv is part of the three keys to healthy bones:
Obtaining an adequate daily dose of calcium from your diet
Regular bone strengthening exercises–#BeActiv
Supplementing when diet is not enough
This is where Viactiv Soft Chews comes in.   Just toss one delicious-tasting Viactiv Soft Chews into your teens lunch tote and then give them a second one after dinner.  It'll be like a treat to them, but you'll be happy to know they are getting the required amount of calcium they need each day.   I know my daughter doesn't get enough Calcium in her diet so I'm happy that Viactiv Soft Chews will do that for her.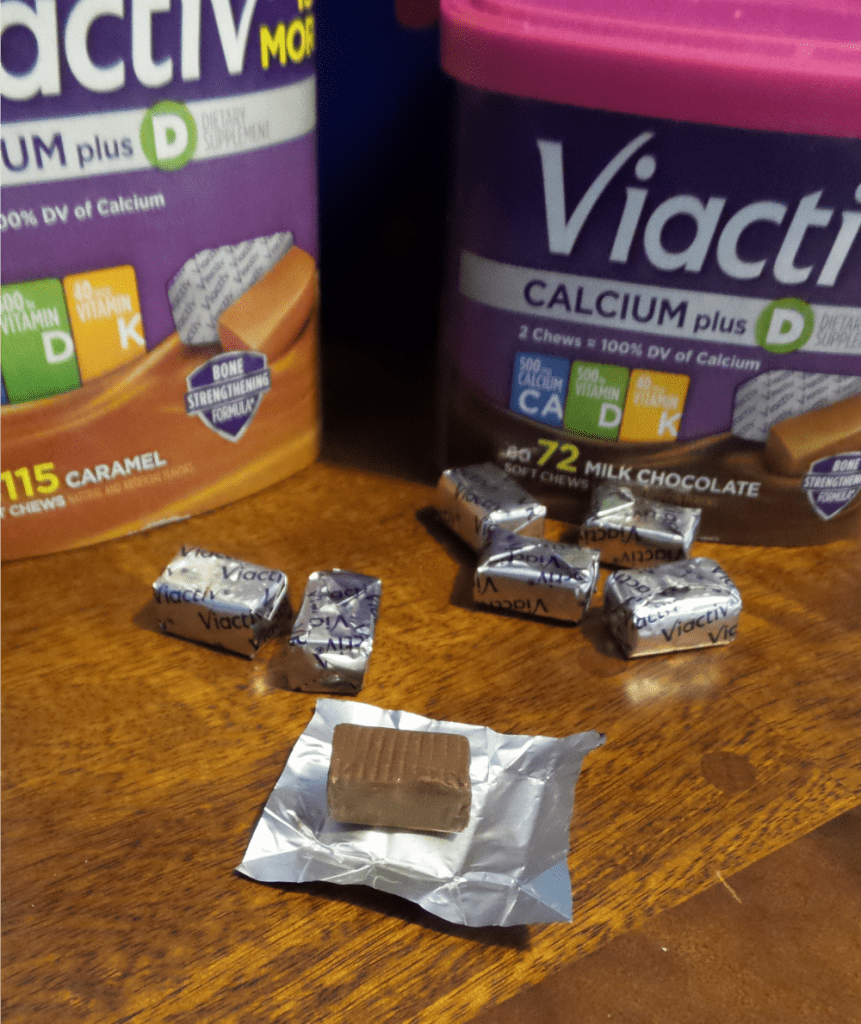 Teens have to start banking calcium early because they will lose it slowly later in life so there is no better time than now.  In a recent federal survey, only 15 percent of high school students drink milk; 9% of them were teen girls.  That's pretty low.  My girls are included in that number because I can not get them to drink milk – ever!  Learn more about teen calcium needs at Viactiv.com.
Not sure if you or your teen is getting enough Calcium for your age?  Check this chart to see what the recommended daily amount is for you by age.
Viactiv Calcium Soft Chews are available in milk chocolate and caramel flavors at major retailers including CVS, Rite Aid, Target, Walgreens and Walmart, as well as supermarkets nationwide. Save $2 on your next in-store purchase with the Viactiv printable coupon.
Learn more about Viactiv at www.Viactiv.com and enter their current prize promotions on Viactiv's Facebook page www.facebook.com/Viactiv and new Instagram channel https://instagram.com/viactiv/.
This is a product-provided, sponsored conversation on behalf of Viactiv that contains affiliate links. I received Viactiv products for my own personal use. All opinions, text and experiences are my own.