You guys, ZOOTOPIA is opens in theaters now!!  We saw it last week and it's SOOOOO GOOD!!!  It's now one of my favorite Disney movies and I can't wait to see it again!  And it's not just for the kids.  My husband and I absolutely LOVED it too.  It has a great message about Girl Power and not letting anyone tell you that you can't do something… because you can!  I try every day to teach my girls that the sky is the limit… they want to do it, then they can do it!  It just takes a little work but if you try hard enough, you can ALWAYS reach your goal.
Are your kids loving ZOOTOPIA as much as we are?  The fun doesn't have to stop when you leave the theater…. you can keep it going at home too!  Just print out these FREE Zootopia Coloring Sheets and Activity Sheets for some downtime at home.  Coloring is all the rage now!  Kids and adults… so go ahead, color one too!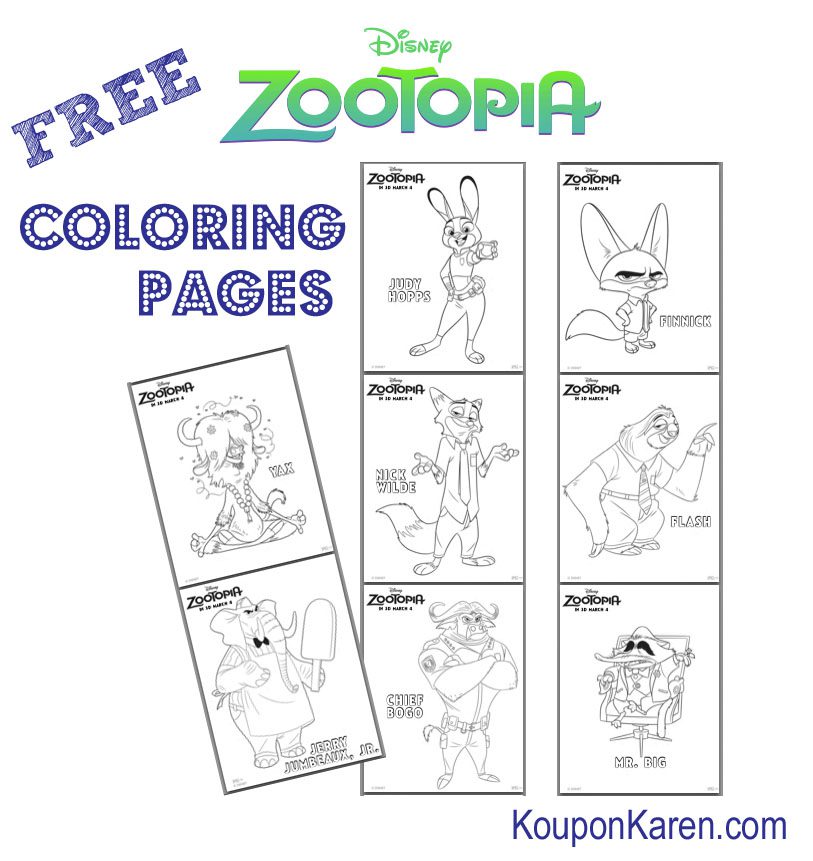 Zootopia Coloring Sheets
Click HERE to download the FREE Zootopia Color Sheets and the you can print them out whenever you need to.  There are 8 sheets total in the PDF file.
You can also download and print the following Zootopia Activity Sheets:
You can also grab these cute Dinsey Zootopia Character Figures
on eBay so they can have their won Zootopia at home!
Here are three clips from Zootopia:
"Arriving" Clip:
"Fur of a Skunk" Clip:
"Elephant in the Room" Clip:
"Meet Clawhauser"
"Have A Donut"
"Assistant Mayor Bellwether"
Be sure to:
Like ZOOTOPIA on Facebook
Follow ZOOTOPIA on Twitter
Follow Disney Animation on Instagram
Visit Disney Animation on Tumblr
Visit the official ZOOTOPIA website here
ZOOTOPIA opened in theaters everywhere on March 4th!