Zulily has some really cute Holiday dresses today under $30.00.  This is my favorite one…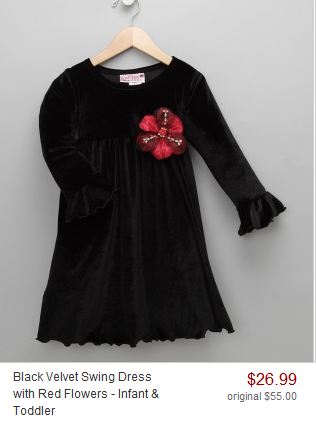 This is only $26.99!! Not a bad deal, at least I don't think it is.  It comes in Infant & Toddler sizes and there is also a matching one that is an A-Line dress that comes in girls sizes also for $26.99.
Zulily has a not of GREAT deals today.. some are new and some are ending soon.   Be sure to check out the entire site.  And if you tell your friends about it, you can earn credits to go shopping with!!!