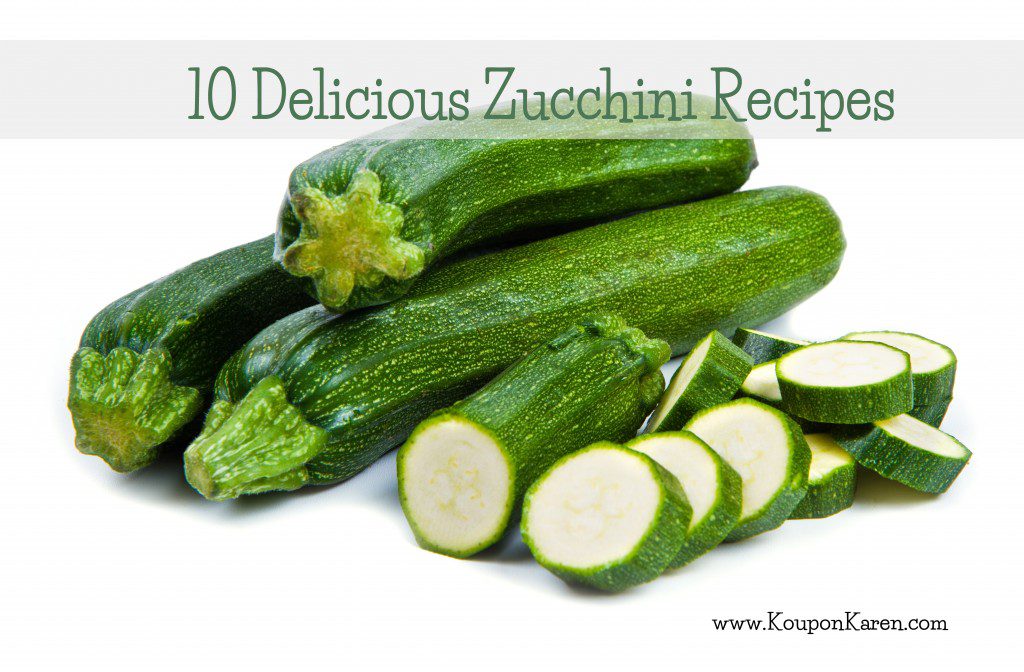 10 Delicious Zucchini Recipes
Are you looking for some Zucchini recipes?  My zucchini are starting to grow and it looks like we are going to have a lot! Of course, this isn't really a problem because we LOVE Zucchini, especially straight from the garden.  The problem is they will all be full-grown around the same time so I'll probably have more than I need.  But that's ok, I'm just going to have to get creative and get cooking.  I searched high and low and I found 10 recipes that I am going to use this summer and I wanted to share them with you all.
If you are having trouble growing Zucchini, check my Tips for Growing Zucchini post – hopefully, it'll help you, and then you'll have too many too!
Try them!
Grilled Zucchini with Yummy Lemon Salt
Parmesan Garlic Zucchini Chips
Balsamic Grilled Zucchini
Zucchini Fries
Double Chocolate Chip Zucchini Bread
Spicy Zucchini Soup
Baked Zucchini Rounds
Zucchini Pasta
Zucchini Parmasean
Beer Battered Zucchini Rings
So far I'm made the Double Chocolate chip zucchini bread, but turned them into muffins.  They went pretty fast.  And I've also made the Zucchini Pasta.  Once you add sauce it just all works out perfectly.
Of course, there are a lot more ways to use zucchini and Pinterest is the place to find them.  Do you love Pinterest?  If you do then I also created a Pinterest Board with more Zucchini recipes. Be sure to follow it!  I'll keep adding recipes as I find them.  And let me know if you try any of these recipes and what you think.