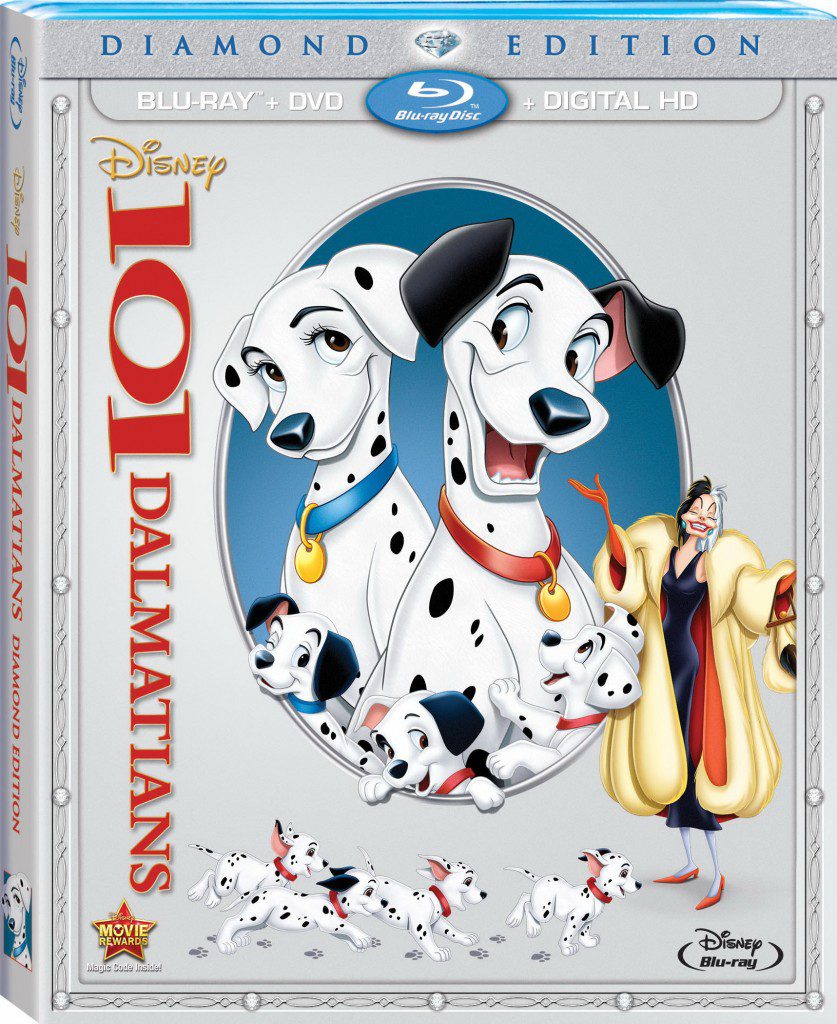 This post is Sponsored by Disney but my opinions are 100% my own!
This week 101 Dalmatians Diamond Edition was released on Digital HD, Blu-ray™ Combo Pack and is now in stores.  Featuring an all New, Never-Before-Seen Animated Short!
Pick your favorite spot to watch—anytime and anywhere—and get ready for a fun-filled adventure with the Diamond Edition of 101 Dalmatians! Pongo, Perdita and their super-adorable puppies are in for thrills, hilarious spills and an epic action-packed adventure when they face off with Cruella De Vil, Disney's most fabulously outrageous villainess. When Cruella dognaps all of the Dalmatian puppies in London, brave animal heroes launch a daring plan to save all puppies from Cruella's clutches! Unleash all the excitement and suspense of Disney's 101 Dalmatians, a beloved classic you'll want to share with your family again and again! 
Bonus Features include:
All New Short – The Further Adventures of Thunderbolt
Walt Disney Presents "The Best Doggoned Dog in the World" (1961 Version)
Lucky Dogs
DisneyView
Dalmatians 101: Hosted by Cameron Boyce (Disney Channel's "The Descendants")
Plus a Selection of Classic Bonus Features
At the link below, you will find a variety of fun facts including how many spots are in the film, how Xerox was introduced to the animation process, the extraordinary color styling of the film and a How-To-Draw Cruella De Vil by Master Animator Andreas Deja!
Stay connected with the latest news and information about "101 Dalmatians":
Disclosure: I received a Free product for review. My opinions are 100% mine.