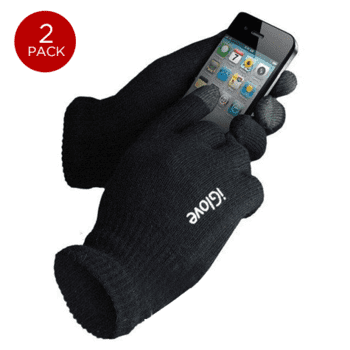 Grab this set of TWO iGlove Touch Screen Gloves for $8.99 + $2.99.   One for you and one as a gift!
Don't get stuck in the cold when checking your email on your digital devices. Keep your hands toasty with these remarkable Touch Screen Gloves. These cozy knit gloves have been specially developed with high tech sensor technology to act just like bare fingers.

Works with tablets, MP3 players, and more. Now you can stay in touch without freezing your fingers off!