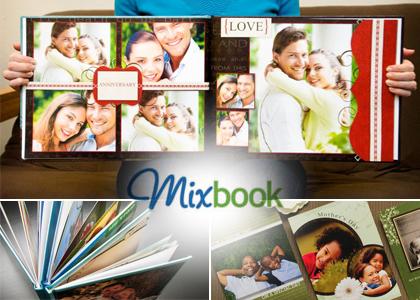 Today's Tippr deal is $50 Worth of Customizable Keepsakes from Mixbook.com for only $20!! I love making photo books and with all these great deals lately, I hardly pay anything anymore for them!
When you join Tippr you'll receive $5 in your account but ONLY if I send you a referral email.  Another company doing it that way, I don't like it but I want you to be able to save the $5 so if you want me to send you one either leave me a comment or send me an email (kouponk @ gmail.com) and then you'll get this deal for only $15!!
Limit per person: 4 (+20 as a gift) and Expires on June 26, 2011!! So you have plenty of time to make it.