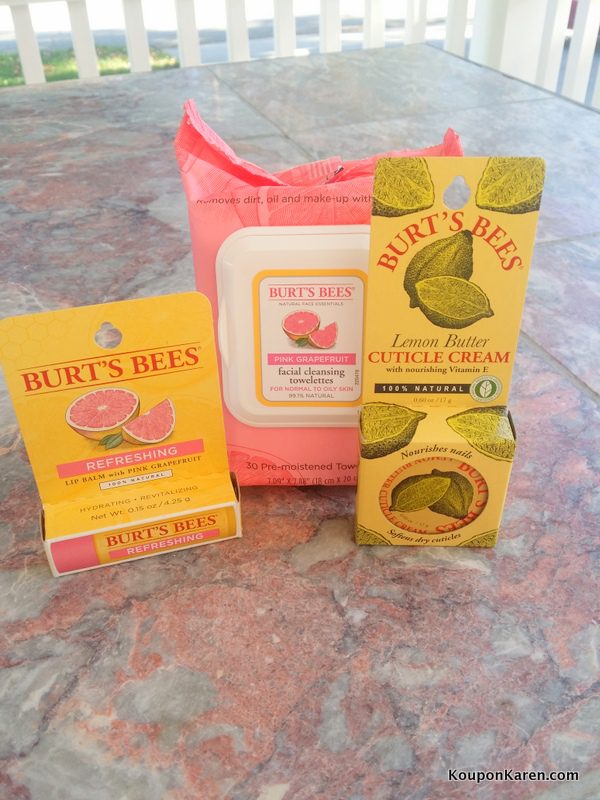 This post is Sponsored by Burt's Bees but my opinions are 100% my own!
Burt's Bees is celebrating 30 years of protecting our skin.  I was surprised to hear they have been around that long because it wasn't until a few years ago that I started seeing their products and using them.   This is the time of year that I am shopping for things to help my skin from drying up and Burt's Bees is one product I've been using for a while.
I have two main concerns when it comes to the effects the cold in New England have on my skin – my lips and my hands.   I'm a lip balm addict and so is my husband.  We use it all the time and even more in the winter.   So I was happy to see that Walmart has a really nice selection of Burt's Bees products.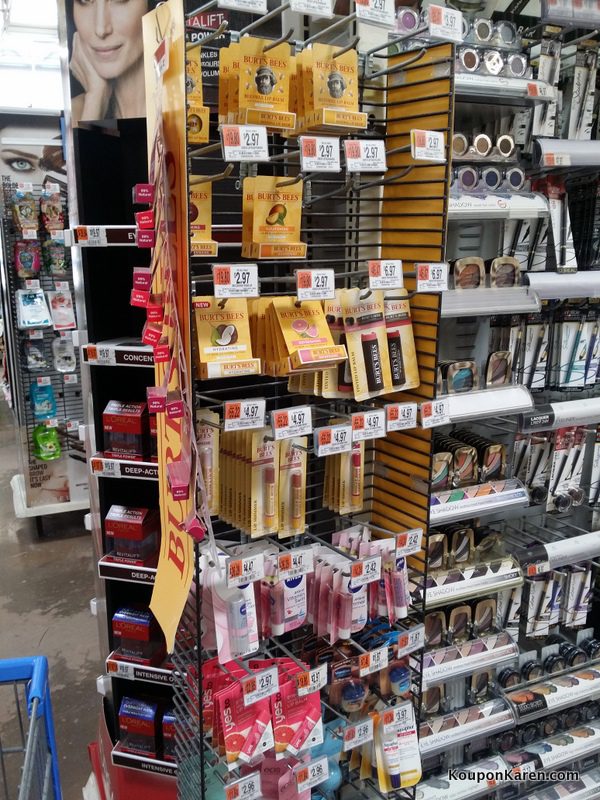 They had a display on the end of the aisle with all of your Burt's Bees lip care needs.   So many to choose from and so many yummy flavors.  I picked out the pink watermelon to make it fun!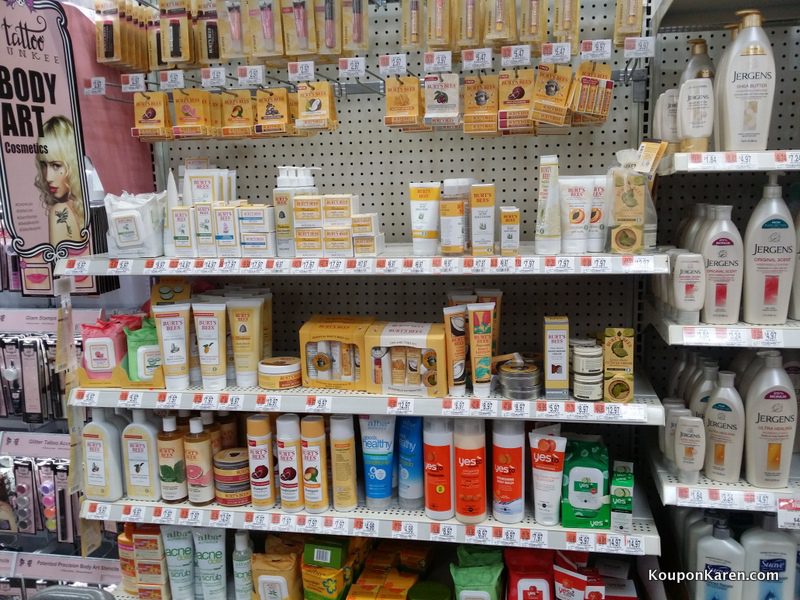 Then in the back of that same aisle was a wall of lots and lots of Burt's Bees products.  I honestly never realized how many products they sold.  I grabbed some of the facial clothes for me and my oldest daughter.  She needs to start cleaning her face in the evening and a nice Burt's Bees Pink Grapefruit facial cloth will make it more fun!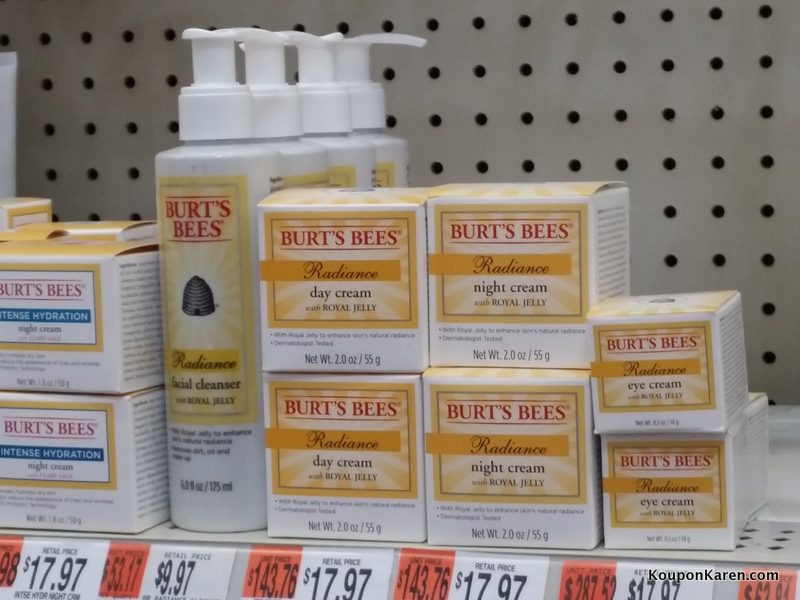 For me, I like to use a good day cream and night cream.  I have some at home right now but when I run low, I'm going to grab the Burt's Bees cream.  They are made with Royal Jelly so that has to be good for my skin!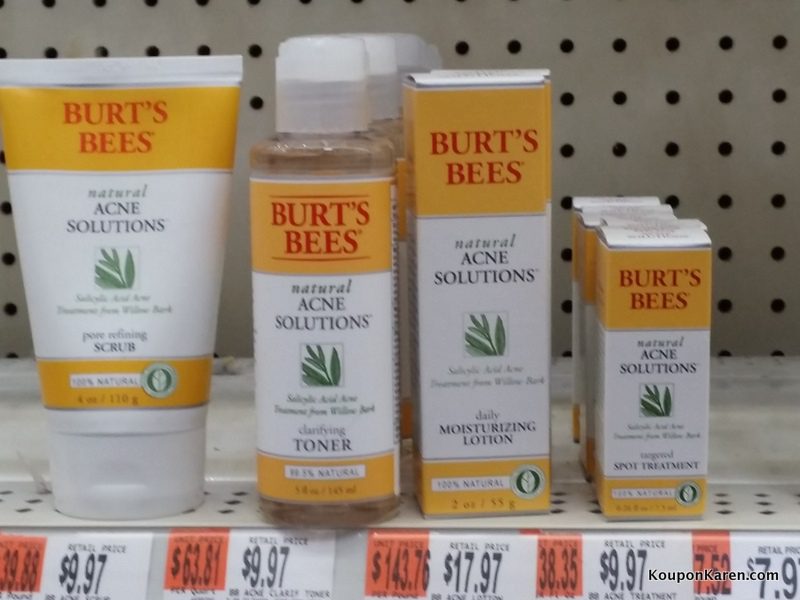 In a few years we will be dealing with acne issues with the girls.  I'm happy to see that Burt's Bees has a line for them as well.  Their products are all natural so I totally trust them on our girls delicate skin.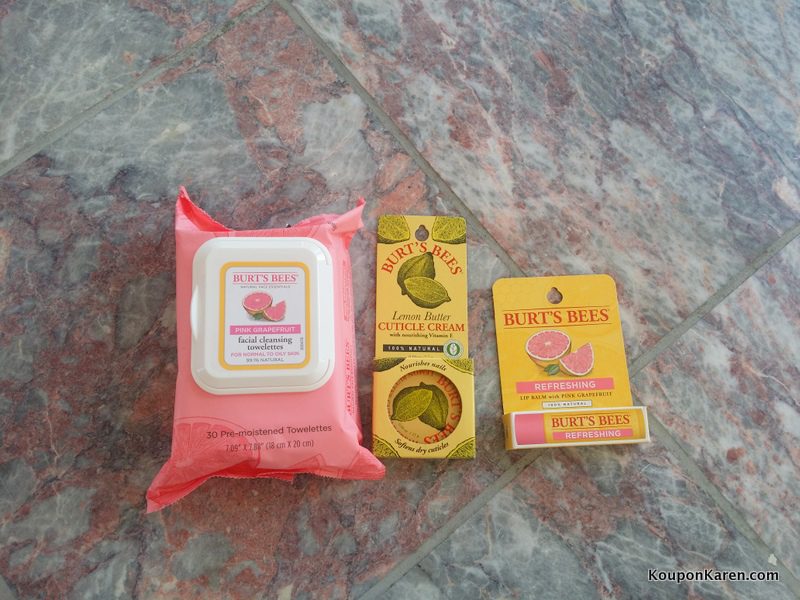 I also grabbed some Lemon Butter Cuticle Cream.  Not only do my hands dry out like crazy in the cold weather, but my cuticle's look awful.  And then they peel and bleed.  So this winter I'm going to try the Burt's Bees Cuticle Cream to help that from happening.  I can't wait to use it!
Stop by your local Walmart and see what they have that you can use!  I bet there is something for your specific concern.
Disclosure: I received a Free product for review. My opinions are 100% mine.