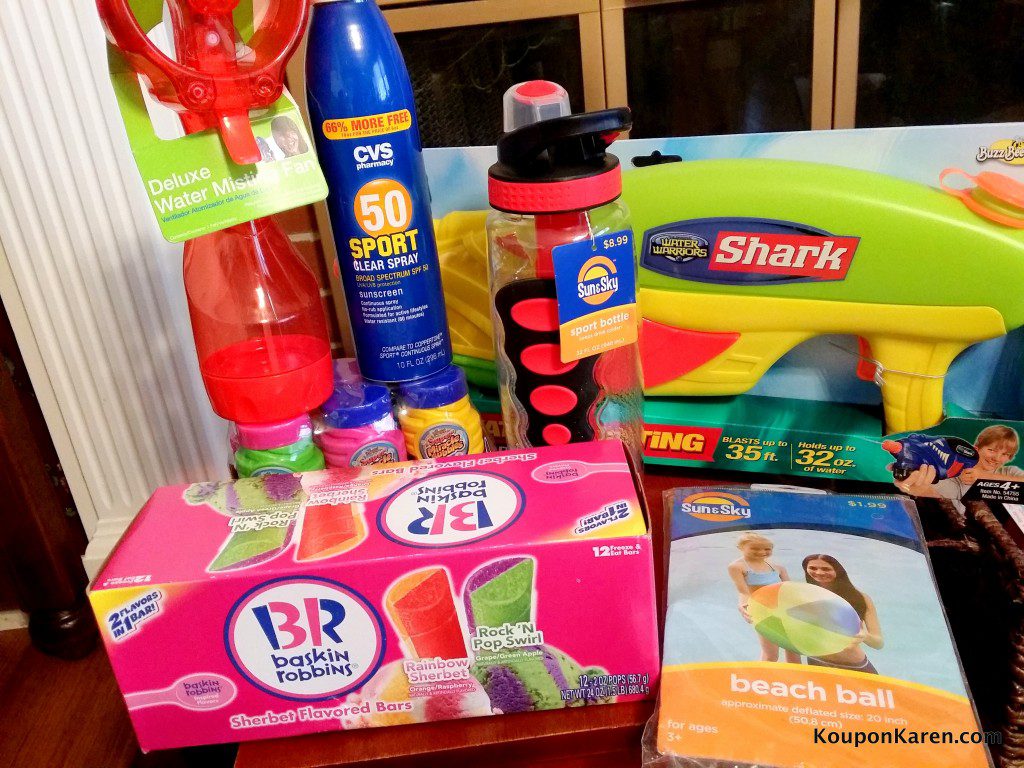 This post is Sponsored by CVS/Pharmacy but my opinions are 100% my own!
We are in the middle of summer and summer vacation for the kids.   It seems like the perfect time to take  vacation, since the kids don't have school.  Well, at leas the kids seem to think so.  But mom and dad have to work and don't always have the time to take off work.  Or a vacation just isn't in the budget.  It's hard to get kids to understand that because if your kids are like mine, they think everything is free.
More and more people seem to be turning to Staycations rather than Vacations.  Staycantions can not only be more affordable  but a lot of fun too.  It could give you a chance to explore your hometown a little more than you normally would.  If this summer a Staycation is in order, here are 6 Things You Need for a FUN Staycation!
A Map of Your City or State
Have the kids find some places they've never been and play a day to visit one.  Pack a picnic lunch and some drinks in a cooler to avoid spending money on food.  Don't buy bottled water, purchase a reusable water bottle for each person in your family and bring water or make fresh squeeze lemonade and take it with you.   The cost of the water bottle will be covered during your Staycation over and over again!  CVS has a nice variety of water bottles to keep your beverage cold!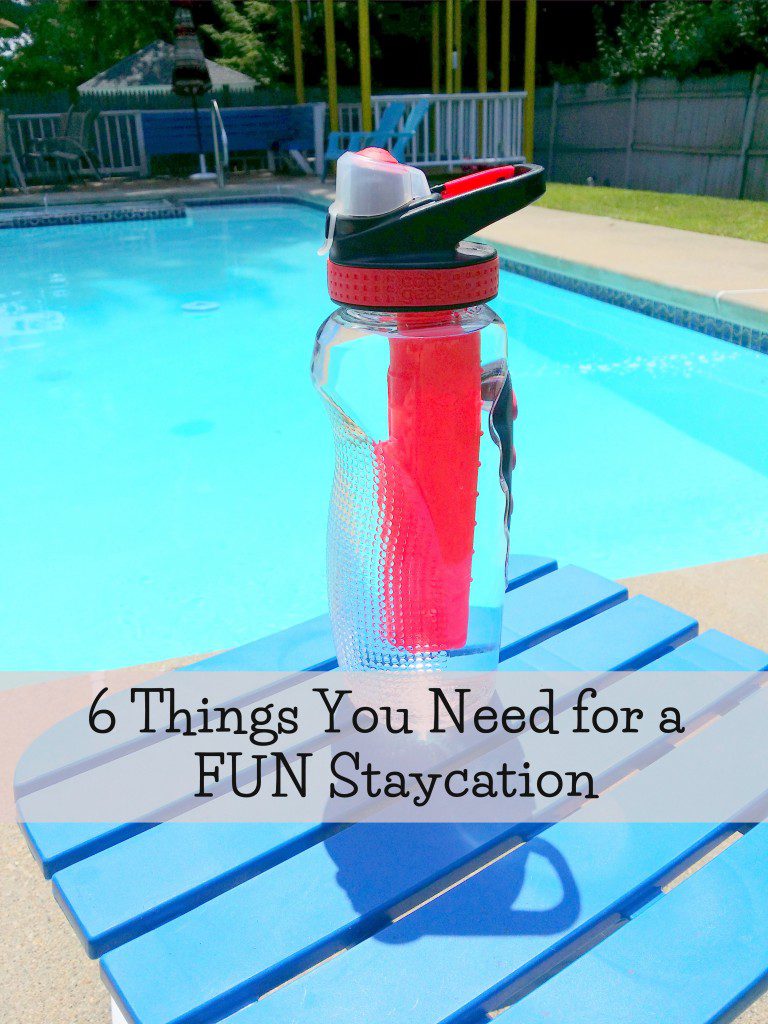 Sunscreen
You'll need plenty of sunscreen for your Staycation.  Hopefully the weather will be nice the week you pick and you'll be outdoors a lot.  Even if you are walking around the town, you should still use sunscreen.  CVS has a huge variety of sunscreen and you don't have to break the bank buying it either.  Use your ExtraCare card and purchase their store brand sunscreen instead of the brand name.  It'll work just as good and save you some money.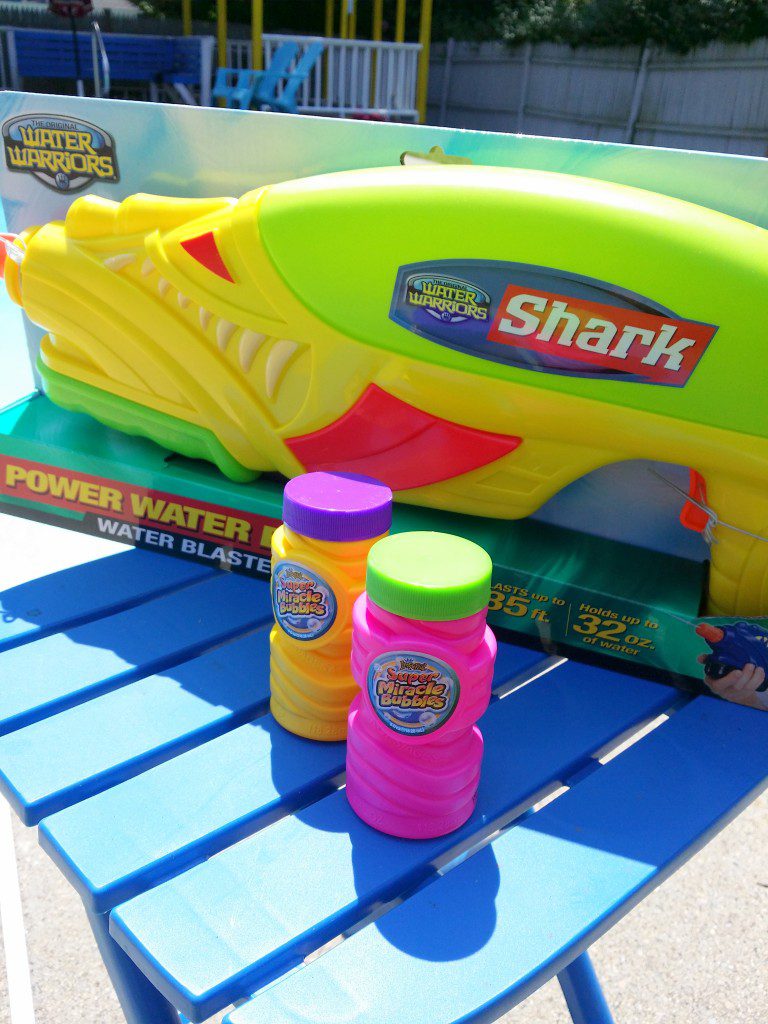 Outdoor Toys
Your backyard could serve as the perfect vacation place.  Turn off the TV, shut down the computer and put the cell phones on vibrate and go outside and look around your yard.  Do you have a pool?  Do you have a big yard to play games in?  Do you have a swing set or play area for the little kids?   You can pick up some water toys for either in the pool or out of the pool at CVS.  They have a nice selection of pool toys, water guns, swim gear , bubbles and even towels and flip flops.   With you ExtraCare card, you are sue to save a lot!
Fun Treats and Snacks
Lets face it, when we are on vacation we all seem to over indulge a bit.  It's part of being on vacation.  So even though your vacation is in your back yard, you should still have some yummy treats for everyone to indulge in, even the parents!  CVS has a lot of treats to please your family from chips and dips, to cookies and crackers and even some frozen desserts.  Pick up some Baskin Robbins freeze pops right at CVS.  We love these and they are bigger than the regular freeze pops so on a hot day they really cool you off.  They are almost as good as going out for ice cream but cost a lot less!
Indoor Games
We can't always plan around the weather so sometimes we have to plan for the weather to not be great.  Have some games planned for indoors as well as outdoors.  Visit your local thrift shop and get some board games the kids have never seen before so they'll be something new and exciting.  Even if they aren't in the best shape, as long as all the working pieces are there it'll be fine.  Pretend you are at an old Inn and you found these games in the attic so you dust them off and play a few rounds.  Play kids against adults and see who is more competitive.
Imagination
Staying home and turning it into a vacation will need some imagination at times.  It's hard to shut down what you are used to and do something different in the same place you always are.  A few ideas are to turn your house into a hotel.  Switch rooms with each other so you wake up in a different place.  Purchase some new soaps and towels for your bathroom so it looks like a different bathroom.  Visit some restaurants within your budget that you don't normally visit and ask for take out menus.  Then each day, pick a menu and eat there that night.  It'll be like you are in another state when you really aren't.  If you are not paying for a hotel each night on your Staycation, then you may be able to swing dinner out most nights.  Take home the leftovers and everyone swap a meal the following night at home.  Turn all the lights out and light some candles or eat out by a fire.  Once in the dark, you can pretend you are somewhere else and each person can describe what they think it looks like.  It may be a fun way for mom and dad to turn off their everyday thoughts, and relax in another world.
Staycations can be really fun and if you plan enough ahead of time, you can do it with any kind of budget.  Before you head to the big box stores or the food store, stop in your local CVS to pick up what you need.  If you haven't walked every aisle in CVS, then they may have more than you've ever realized.  And with your ExtraCar card, you can get ExtraSavings this summer!
Disclosure: I received a Free product for review. My opinions are 100% mine.