Is there anything better than the scent of fresh Basil from the garden? I love the smell and the fresh taste when I step outside, pick it and then add it to my meal. The scent of it alone is enough to get my taste buds excited!  I've been looking for some different recipes for my basil and I found some delicious ones!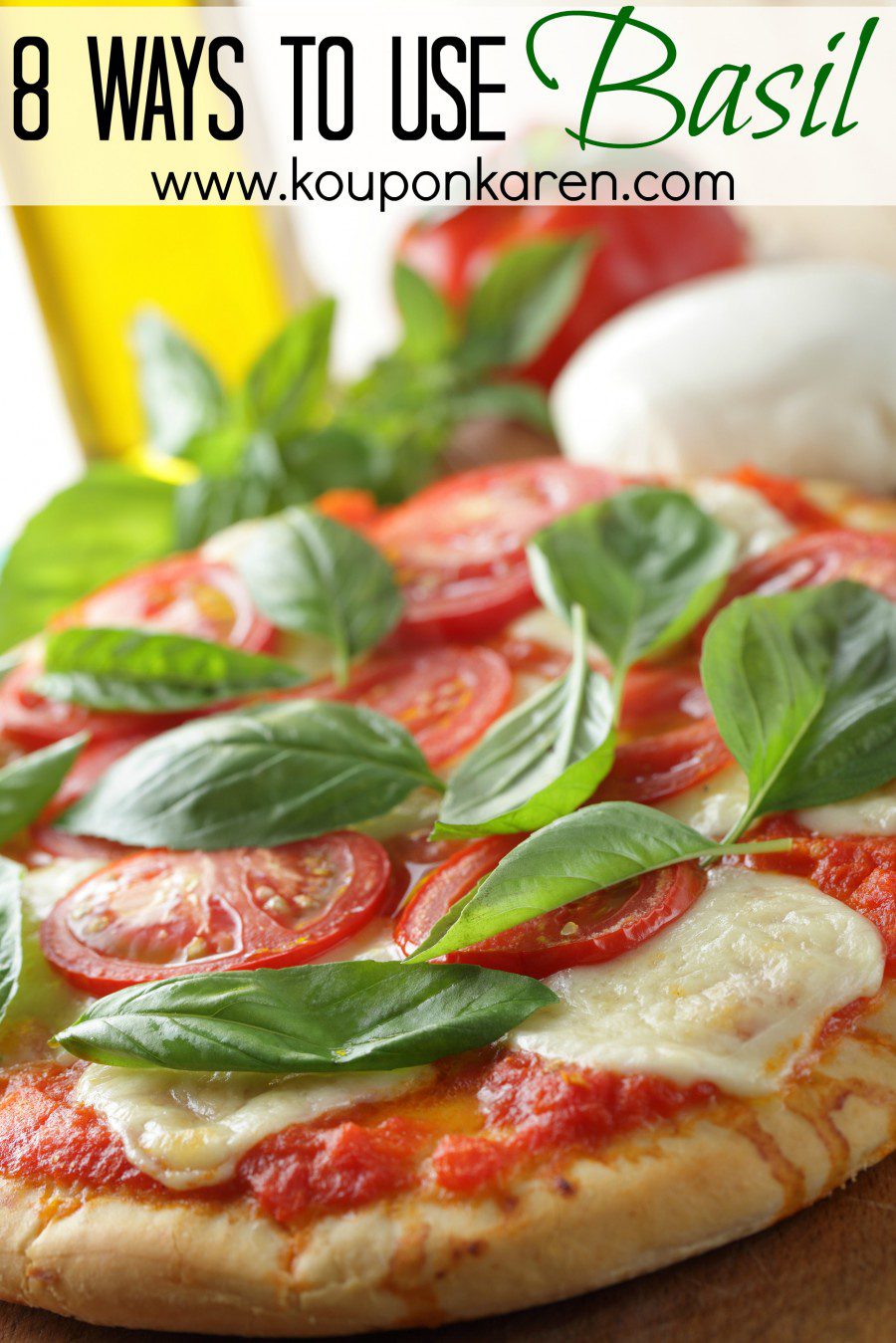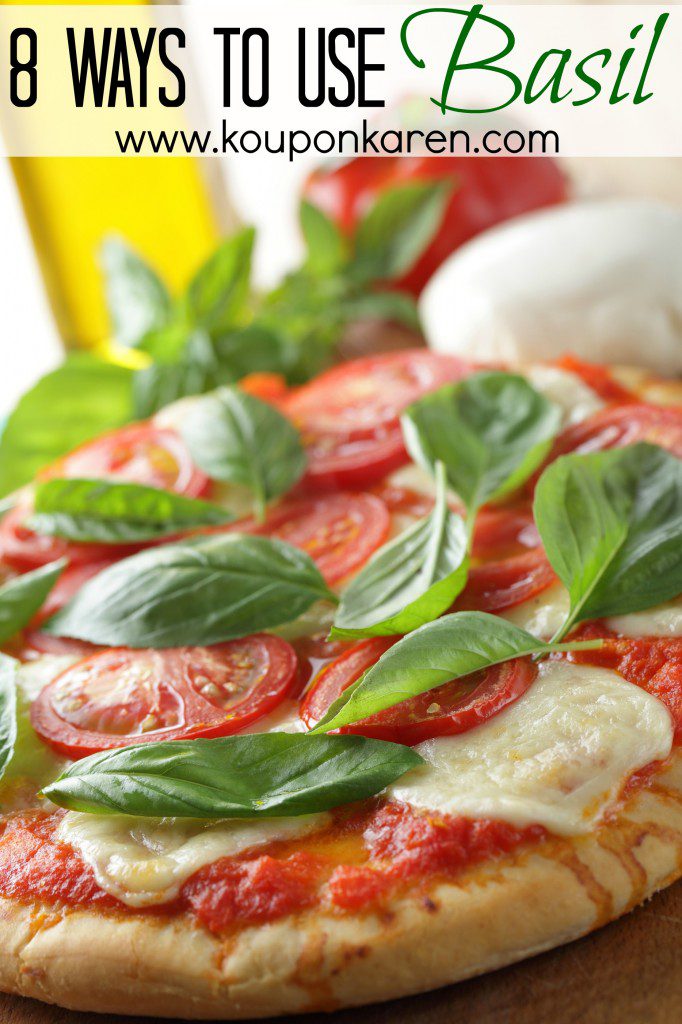 Summer Uses for Fresh Basil
We do a lot of entertaining in the summertime so anything quick, easy and enjoyable outdoors, is always nice.  Plus, I'm Italian so using basil is a must!  Here are 8 Ways to use fresh Basil that I'm going to try this summer.
Baked Spaghetti Squash with Tomatoes and Parmesan Cheese – This recipe can also make use of those tomatoes and spaghetti squash that you may also have growing in your garden!
Skinny Tomato Basil Soup – Tomato Basil soup is my favorite soup and it's so easy to make.  Plus it is good all year long and even fresher in the summer!
Bruschetta with Basil Pesto, Mozzarella & Lemon – Bruschetta can be perfect as a side dish at a picnic and everyone will be impressed with the freshness.
Lemon-Basil Pasta – I love the combination of basil and lemon together, especially over pasta!
Caprese Salad Bites – These Caprese salad bites are great for a midday snack for the kids too.  Mine gobble these up!
White Pizza with Tomato and Basil – We love white pizza with lots of fresh garlic too!
Basil Vinaigrette – This will be great for salad or a pasta salad!
Chickpea and Tomato Salad – I love Chickpea and Tomato salad and it's a great way to get in lots of fiber and veggies!  You could add other beans to this salad too to make it even more nutritious.
Any of those sound good to you?