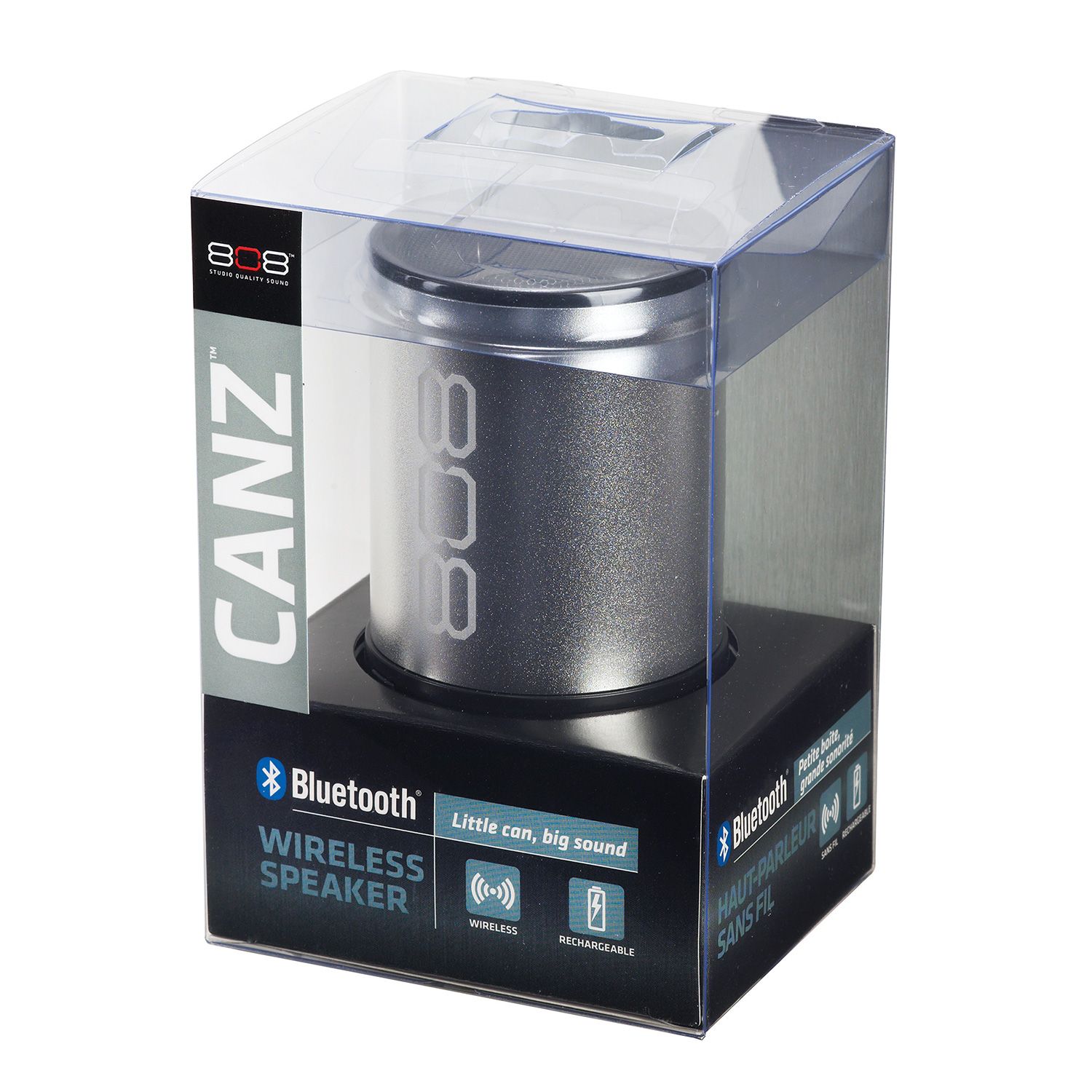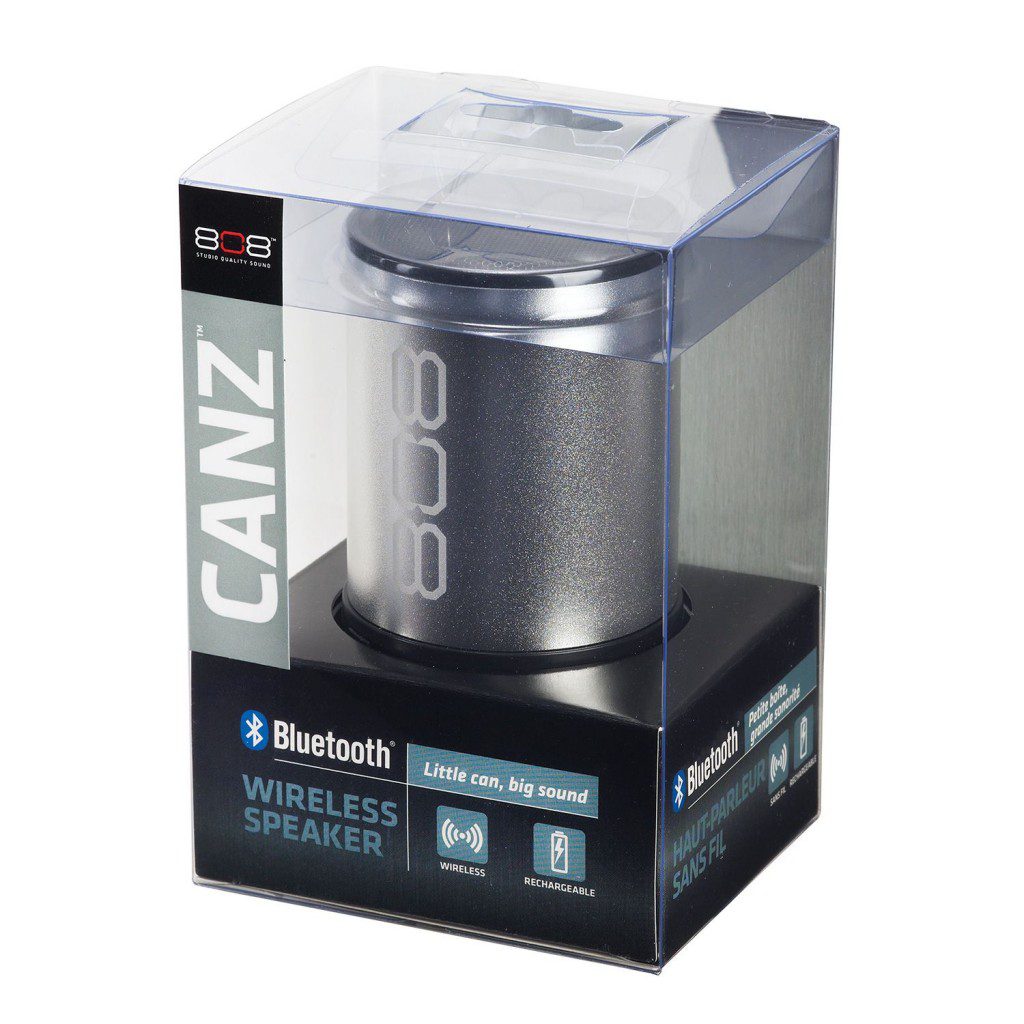 This post is Sponsored by VOXX Accessories but my opinions are 100% my own!
I remember when I was a kid we only dreamed of having a wireless bluetooth speaker.  Instead we had a record player, and a tape player and seriously I even remember my mother's 8 track player!  Then when I was a teen CD's came out and we thought this was amazing because we could push a button and it would be back to the beginning of the song!  However CD's scratched so they didn't have a very long life.  And if you wanted a variety of music in your car, you had to carry your collection with you.  And of course then there was the problem with people stealing CD's out of cars!  But now we have iPods, MP3 Players and phones that can hold all our music for us in one a nice compact size.   Things have come a Long way!!
The only downfall of these little devices is the sound quality of the speakers.    It's not that bad but it's not like listening to it on a stereo with big speakers.  Actually do they even make stereo's anymore?  But anyways, the quality isn't as good.  So finding a good docking station with good speakers can be costly and can take up a lot of room.  VOXX Accessories has a new product that just hit shelves less than a month ago that will solve both of these problems – the 808 Canz Wireless Bluetooth Speaker!!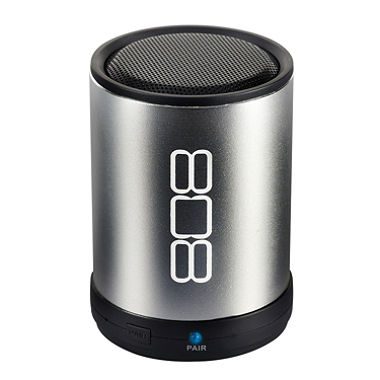 It's called Canz because it's the size of a soda can…. well actually it's slightly smaller than a can of soda so it takes up very little space. And it's super portable since it's so small.  You could move it from room to room and you can bring it outside.  You can even toss it in your bag to take it with you.  It's perfect for someone who is limited on space or just wants something they can take from room to room.
It's also a good choice for those of you that had the old iPhones and iPads that have upgraded to the newer ones with the new charger.  This way you don't have to buy attachments to dock your phone/iPad because you can just use via bluetooth.  And it's super simple to hook up, just turn your bluetooth on, turn on the 808 Canz speaker and they will find each other.  I hooked up my ipod in like 4 seconds.
Now for the important part….. How is the sound quality?  A-M-A-Z-I-N-G!!!   I can not believe that much sound comes from this little speaker.  It seriously sounds like I have a full speaker system.  Perfect clear and not tinny at all.   I'm in love with this and will probably be gifting them this holiday season.
"The 808 Canz has been engineered to deliver the high performance sound that consumers have come to expect from premium audio products, without the outrageous price. That's what the 808 brand is all about," said David Geise, President of VOXX Accessories Corporation.
About the 808 CANZ
808 CANZ provide studio quality sound and intense bass from a tiny, rechargeable, can-shaped speaker. The wireless speaker supports Bluetooth v.21 and also includes a 3.5 audio line input for versatile listening options. With a range of 30 feet and a battery life of 5-6 hours (at a normal volume), CANZ are a convenient option to listen to music anywhere without sacrificing sound quality.
808 CANZ will is available in red, blue and silver starting September 2013 for $39.99 from major retailers including Wal*Mart, Sam's Club and Office Depot.

(1) Koupon Karen reader will win an 808 CANZ Wireless Bluetooth Speaker.

To enter the giveaway, use the Giveaway Tools widget below. Email and feed subscribers will need to click-through to the site to enter the giveaway.
As a reminder, comments left on Facebook or Twitter will not be included. You must follow the instructions on the widget about the proper way to enter.   Of course Facebook is in no way associated with this giveaway!
Disclosure: I received a Free product for review. My opinions are 100% mine.