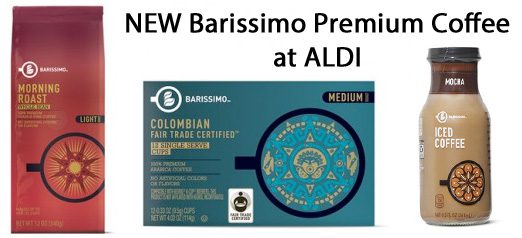 This post is Sponsored by Aldi but my opinions are 100% my own!
I love to shop at ALDI and if you've been reading my blog for a while, then you already know that.  Just last night I was with my girlfriends and one of them said she recently tried ALDI and couldn't believe how much money she saved and what great quality everything was.  Another friend chimed in and said she does 60% of her shopping at ALDI every single week.
And if you shop at ALDI then you know the quality is there, but with a much lower price.   That goes for coffee too!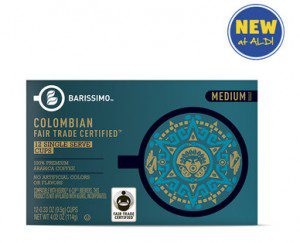 ALDI is rolling out its new Barissimo premium coffee products and I'm helping them spread the word! A number of their Beaumont Coffee products will transition to the new Barissimo brand in early 2015. While the name may be changing, nothing else will.  The coffee will taste the same and the pricing will also be the same.
Perfect!
If you are a coffee drinker, I've probably got your attention now.  I'm a HUGE coffee drinker and love to try new products but love even more when they are priced nicely because I love getting a good deal.  Plus I drink a lot of coffee so I need to find deals on it.  But not everything cheap, tastes good.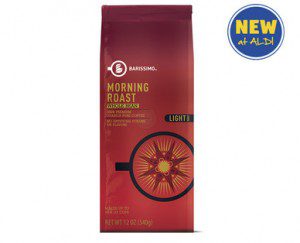 The new Barissimo line of coffee will features nine bagged and single serve coffee items, along with additional seasonal and Special Buy items that will be available for a limited time.  I love seasonal coffees and look forward to them every year.  So I'm glad they will still have those.  And who doesn't love a Special Buy!  This girl sure does!
If you are familiar with the Beaumont Coffee brand from ALDI, the following items are now sold under the Barissimo brand name:
Ready-to-drink Iced Coffees (French Vanilla, Mocha and Coffee) – $1.19
Whole Bean Coffee (Morning Roast and Donut Store) – $3.99
Fair Trade Coffee (Medium and Dark Roast) – $3.99
Donut Store Ground Coffee – $3.99
12 oz. Bag Coffee (Breakfast Blend, House Blend, and French Roast) – $3.99
Assorted Flavored Coffee (French Vanilla and Hazelnut) – $4.99
Flavored Coffee Cups (French Vanilla and Hazelnut) – $4.79
Regular Roast Coffee Cups (Breakfast and Donut) – $4.79
Specialty Roast Coffee Cups (Fair Trade Colombian and Dark Roast) – $4.79
So look for the new name next time you shop.  Remember, the product is still the same, must the name is different.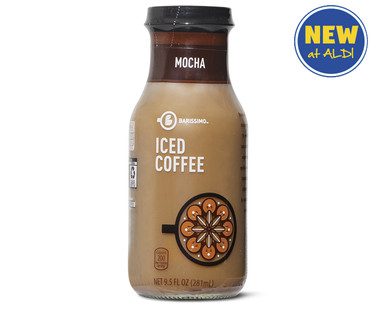 Please note: Prices listed above are based on retails on 1/7/2015. Prices are subject to change and may vary by store location.
Not sure if you have an ALDI store near you?  Check the store locator on their website.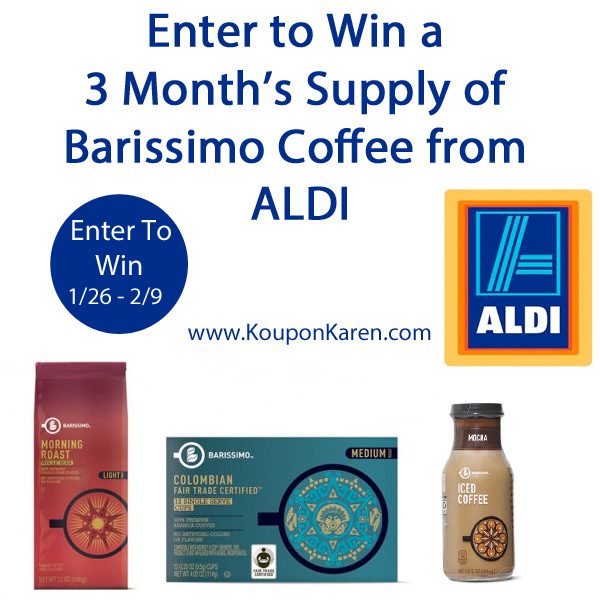 (1) Koupon Karen reader will win a Three-Month's supply of Barissimo coffee from ALDI.

To enter the giveaway, use the Giveaway Tools widget below. Email and feed subscribers will need to click-through to the site to enter the giveaway.
As a reminder, comments left on Facebook or Twitter will not be included. You must follow the instructions on the widget about the proper way to enter. Of course Facebook is in no way associated with this giveaway!
If you are looking for more giveaways, be sure to follow my Fun Giveaways Pinterest board!
Disclosure: I received a Free product for review. My opinions are 100% mine.