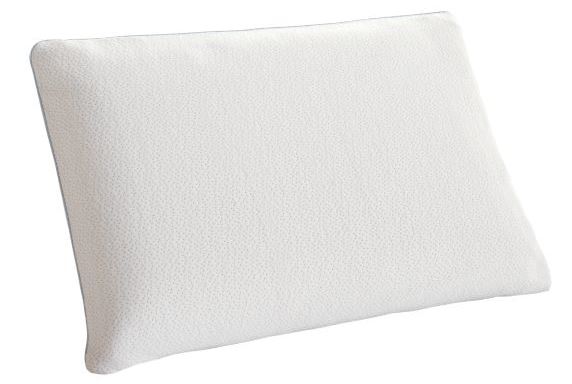 Most of us spend a third of our lives in bed. Eight hours a night equals a third of the day, equals a third of your life. With all those hours spent in bed, isn't it time to love your mattress?
Ashley Sleep is dedicated to providing the ultimate in eco-friendly, safe, supportive, and comfortable sleep for the whole family. Whether you're looking for a mattress that stays cool throughout the night, or just browsing for a more comfortable and supportive bed, Ashley Sleep has something for everyone. With a variety of Memory Foam, Gel, and Latex beds all made under the highest quality standards and available at a competitive price, Sleep Smarter with Ashley Sleep!
Ashley Sleep offers a variety of Memory Foam, Gel, and Latex beds designed to give you a comfortable and supportive sleep. With over 200 rigorous quality-control tests, you can be sure your mattress will hold up for years with proper care. Best of all, Ashley Sleep offers competitive pricing on their mattresses, pillows, and foundations for a Better Sleep at a Better Price!
I received a Traditional Gel Pillow for review from Ashley Sleep and have used it every night for the past 2 weeks. I absolutely love it. I wasn't sure at first because it's heavy and not very fluffy but after the first night I knew it was my new favorite pillow.
My husband and I have this running joke that I always have the better pillows and this time he's right. I do have the better pillow. I did offer for him to try it one night and if he liked it as much as I did, we could just buy one for him but he said he's fine with his pillows. I think he's perfectly happy with his.
I do realize this is an expensive pillow. But I do believe it'll last me a lot longer than a bunch of cheap pillows will so in the end the price will be about the same.
The Traditional Gel Pillow is designed to offer firm support making it the ideal pillow for back and stomach sleepers. Back sleepers benefit from the extra support they need for proper spinal alignment and stomach sleepers get to delight in a cushioned support.
I'm a stomach, side and back sleeper…. I'm all over the place and this pillow worked well for me.

(1) Koupon Karen reader will win an Ashley Sleep Traditional Gel Pillow.

To enter the giveaway, use the Giveaway Tools widget below. This is a new widget I'm trying and I hope you like it. Please let me know if you have any questions about it or problems with it! Of course Facebook is in no way associated with this giveaway!
As a reminder, comments left on Facebook or Twitter will not be included. You must follow the instructions on the widget about the proper way to enter.
Disclosure: I received a Free product for review. My opinions are 100% mine.