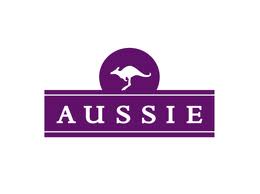 Product Name: Aussie Hair Care
Product Information: With so many choices in the drugstore aisle, it can be hard to identify which product is the right solution for your hair needs. Luckily, Aussie has reorganized its shampoo and conditioner collections to help you find the right match for no-worries hair!
Aussie's shampoo and conditioner offerings are categorized into collections that provide simple solutions for every hair type, whether your hair is dry, oily or even dull, making it easy to identify your perfect match.
Below, please find a checklist from Aussie celebrity stylist Sarah Potempa to help guide you in finding the shampoo and conditioner that addresses your specific hair type.
Aussie Volume
–My hair falls flat
–Most shampoos/conditioners leave my hair feeling weighed down
–My hair lacks bounce and movement at the root
Moist
–My hair looks and feels dry without product
–My hair requires a lot of conditioning to feel soft
–I frequently use heat styling tools
Confidently Clean
–My hair tends to be oily
–My hair is unmanageable
–I frequently apply styling products
Miraculously Smooth
–My hair is frizzy, especially when it's humid
–My hair is unruly and never lays flat
–My hair can look damaged even without product
You Can Shine
–My hair is dull and lackluster
–My hair gets tangled easily
–My hair can look and feel like straw
Get ready to begin a long-term relationship with your shampoo and conditioner!
My Thoughts:  My pick from above is Moist so I received some shampoo and conditioner to try for myself.  I straighten and highlight my hair so it does get dry and in the winter it's even dryer.  I'm not looking forward to the cold weather for what it does to my hair.  But there is still time before I have to worry about that.
I was eager to try the Aussie Moisture Shampoo and Conditioner.  I've always loved how Aussie smells and I wasn't disappointed in it, it smelled wonderful.  Even the girls were asking what that was after I took my shower!  I have been using it for the past 5 days and each time I used it I noticed a big difference in the appearance of my hair.  It really looked smoother and not so dry.  As a matter of fact I even went a second day without washing it and just touched it up with the straightener and it still didn't look dry.
I do find that after I use a shampoo for a while the affects aren't the same so I'm going to continue using this for a couple of weeks then swap it out with something else.  But I will go back to this one for sure especially when I want my hair to look it's best and not dry.
Does your hair fit into one of the categories above? If so have you tried the Aussie Shampoo and Conditioner?  If so let me know what you think!
Disclosure: I received a FREE sample for review. My opinions are 100% mine.