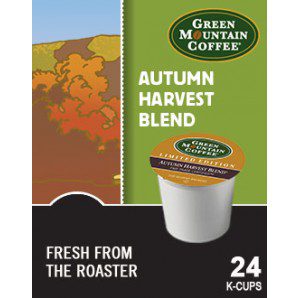 This post is Sponsored by Cross Country Cafe but my opinions are 100% my own!
Green Mountain Fair Trade Autumn Harvest Blend K-Cups Review
I'm a HUGE coffee drinker.  If I don't get my coffee first thing in the morning, then I'm not a happy camper.  And my husband has learned this along the way.  Before I had kids, I would seriously have a headache all day long if I didn't start off with my coffee.  I realize it was the lack of caffeine that gave me the headache, but coffee is my caffeine fix and I don't like to stray from it very often.  When I was pregnant I shifted to more decaf so the headaches eventually got better, but now I'm back to full cafe baby, first thing in the morning.
I love my Keurig because it gives me a super hot cup of coffee on demand.  And I love my first cup of coffee really hot!  For the past 6 or so months, I've started my day off with the same coffee – Vermont Country Blend.  If you are an avid reader of my blog, then you may already know this as I've pointed out in the past that it's my favorite blend.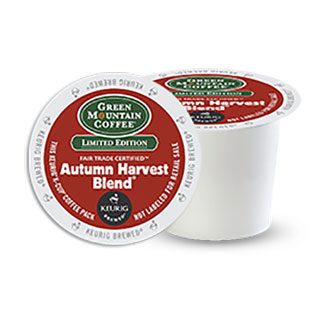 So where do I get my favorite k-cups every month?  From Cross Country Cafe of course.  They are a full service online coffee supplier that carries a huge variety of coffee including a lot of k-cups!
This month, Cross Country Cafe sent me a new coffee to try.  She told me what since I love the Vermont Country Blend so much, that she was sure I'd like this.  It's Green Mountain Autumn Harvest Blend coffee and she was right, I absolutely love it!   It's been my morning coffee for the past couple of weeks and today I finished the box.  As a matter of fact, I'm anxiously awaiting the arrival of TWO more boxes to replace my monthly Vermont Country Blend delivery!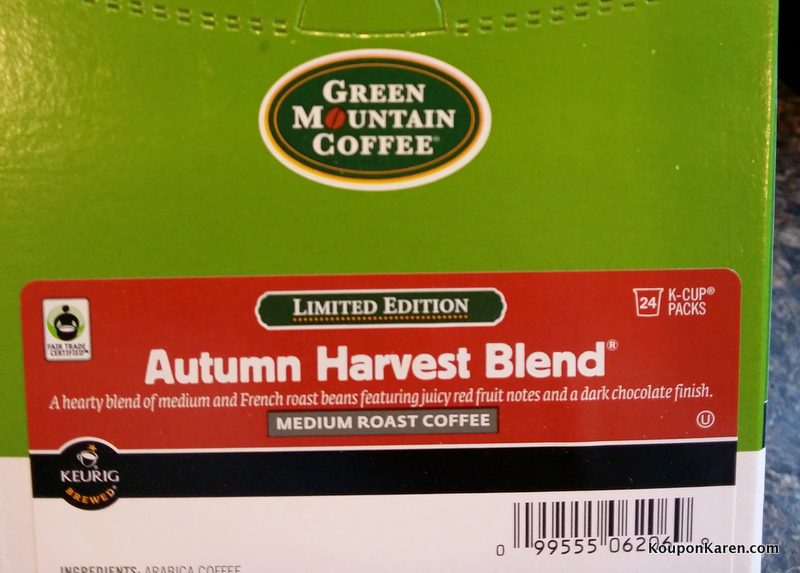 About Autumn Harvest Blend
Autumn Harvest Blend is a fair trade certified medium roast Keurig K-cup brought to us by Green Mountain Coffee Roasters. Autumn Harvest offers us a unique blend of both light and dark beans combining all of the best features of both. Clean and bright characteristics of Central American beans are accentuated with mild the smoky notes of a French Roast.
Autumn Harvest Blend is a limited release coffee so it won't be around forever.  If you like Vermont Country Blend, this is a great choice for you.  If you are just looking for something different, then give the Autumn Harvest Blend a try!
Disclosure: I received a Free product for review. My opinions are 100% mine.