This shop has been compensated by #CollectiveBias, Inc. and its advertiser. All opinions are mine alone.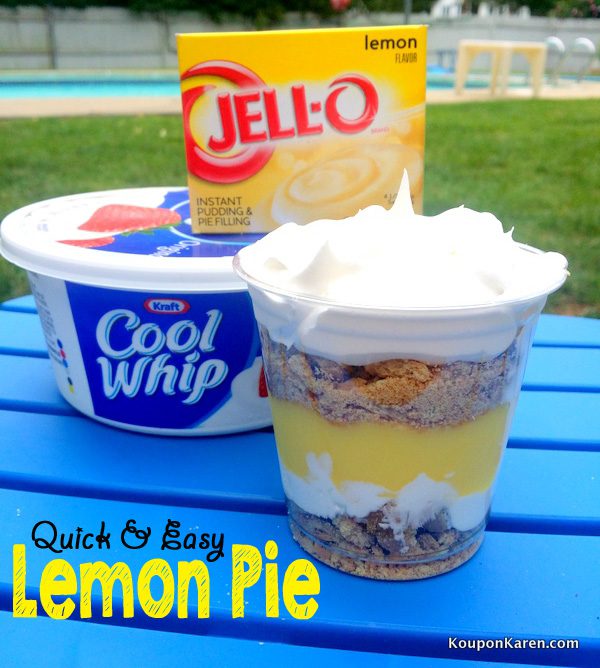 Did I say Back To School?  Yes I did!  And I can not believe that school is almost back in session.  It's amazing how fast the summer goes by.  My girls are entering 2nd and 4th grade this year.  And they couldn't be more excited as both are important grades to them.   My neighbors daughter's come to our house after school so I'm always on the lookout for simple snack recipes that I can quickly put together for after school.  Even though they are girls, they come home hungry!
My kids love cool whip on anything!  And I can't say I blame them because it's yummy.  I was trying to think of something I can whip together for them the first week of school to bring smiles to their faces when they come home.  And since they love Cool Whip, I knew I needed to use it.   And then I remembered one thing they really enjoyed this summer – fresh squeezed Lemonade and decided to make something to remind them of summer, but to ease us into the new school year.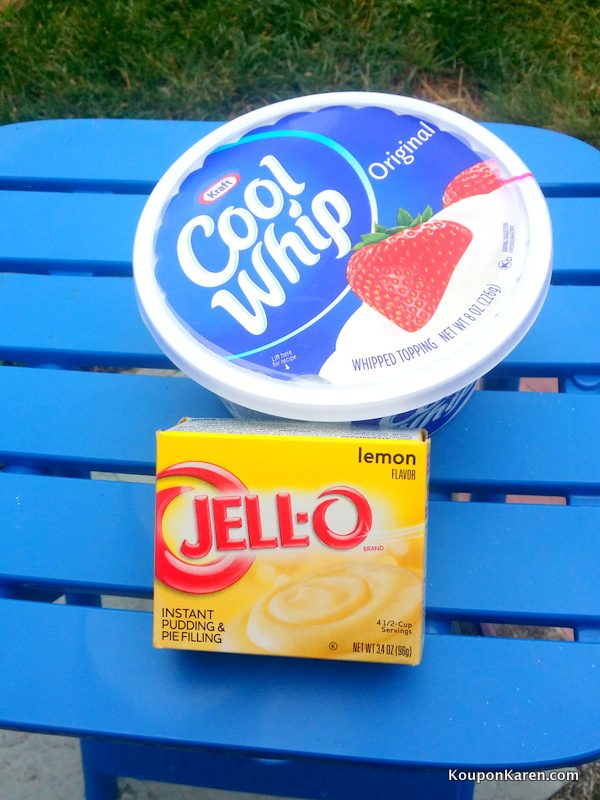 I headed to Walmart to pick up some Cool Whip and Jell-O.   But first I printed out this coupon for $1.00 when you buy ONE (1) tub of Cool Whip Topping  (any size) and TWO (2) boxes of Jell-O pudding mix!  I never shop without my coupons!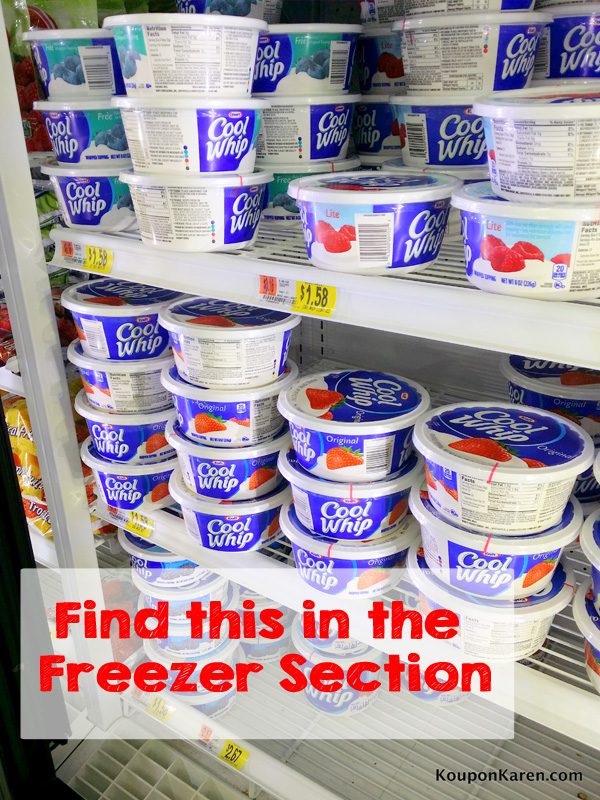 I easily found the Cool Whip in the freezer section and grabbed a couple of tubs.  I always go for the real stuff because my family deserves the best.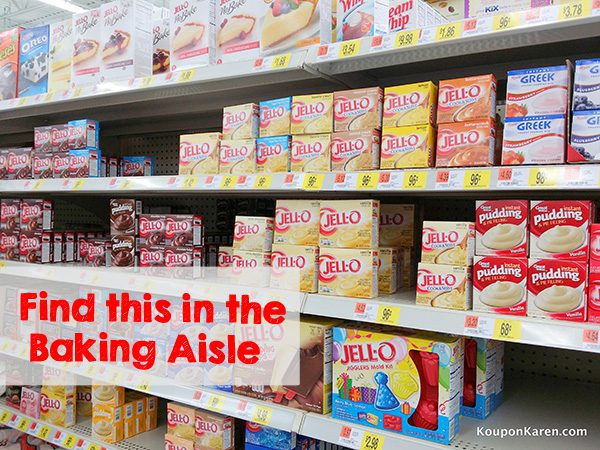 Then I headed over to the baking aisle to grab some Jell-O.  So many choices so I grabbed a few including the one I needed for this dessert.
What am I making?  I'm making Lemon Pie in a cup!
These are so simple to whip up so I can make them right before the kids get home from school so they won't see them in the fridge that morning.  They will be so excited and I know they'll love them.  Lemon pudding is one of their favorites!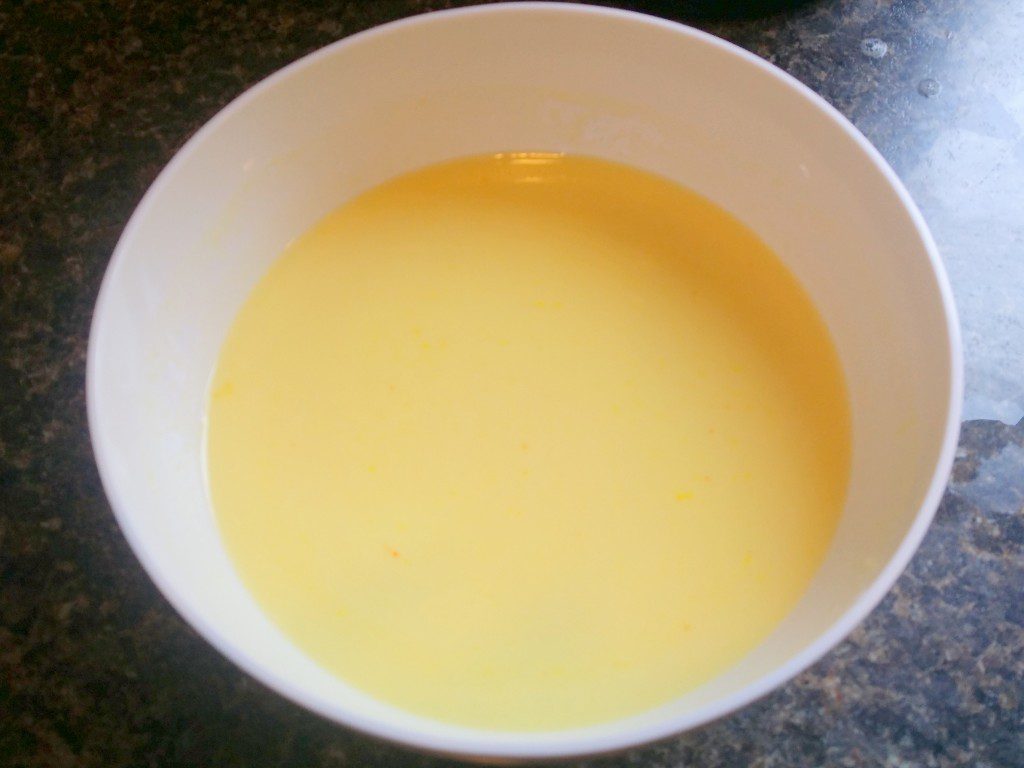 First I mixed the Jello-o pudding, which took a minute and then in 5 minutes it was ready to use.  I love how easy Jell-O pudding is to make and how it goes from this (above) to this…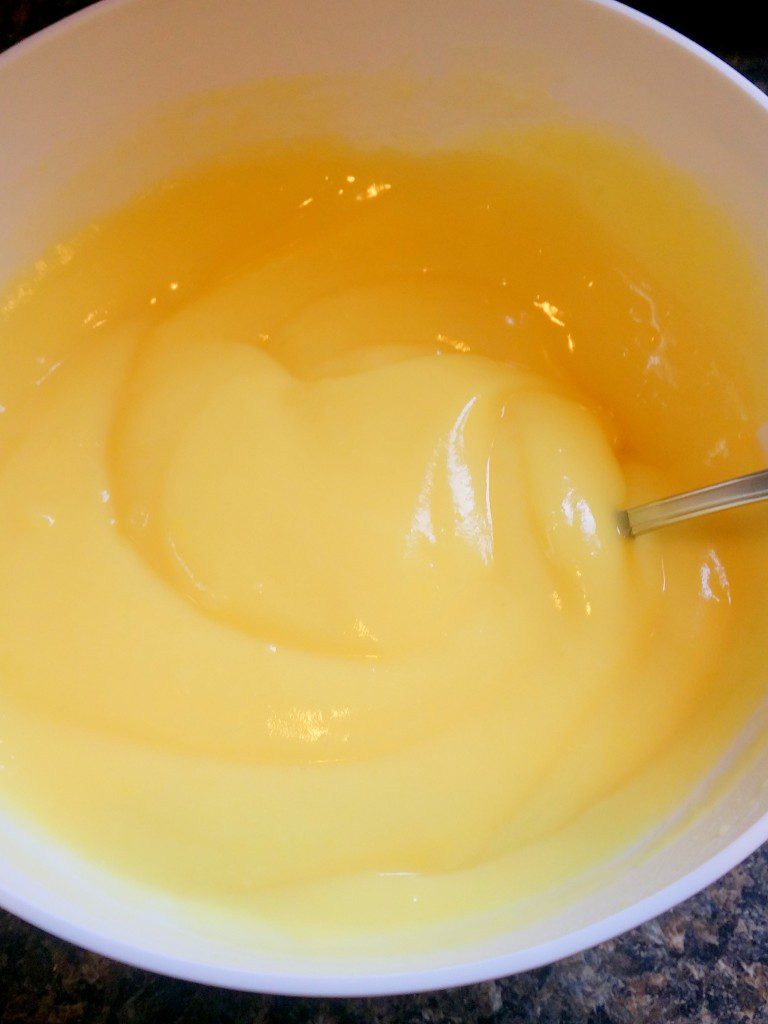 ….in 5 minutes!
Then I crumbled up some graham crackers for the "pie crust" and grabbed my Cool Whip.  I like to use clear plastic cups for this so the kids can see the layers of yumminess!
I start with graham crackers on the bottom, then put a layer of Cool Whip, then a layer of Lemon Jell-O pudding, then a layer of graham crackers then more Cool Whip on top.  That's it!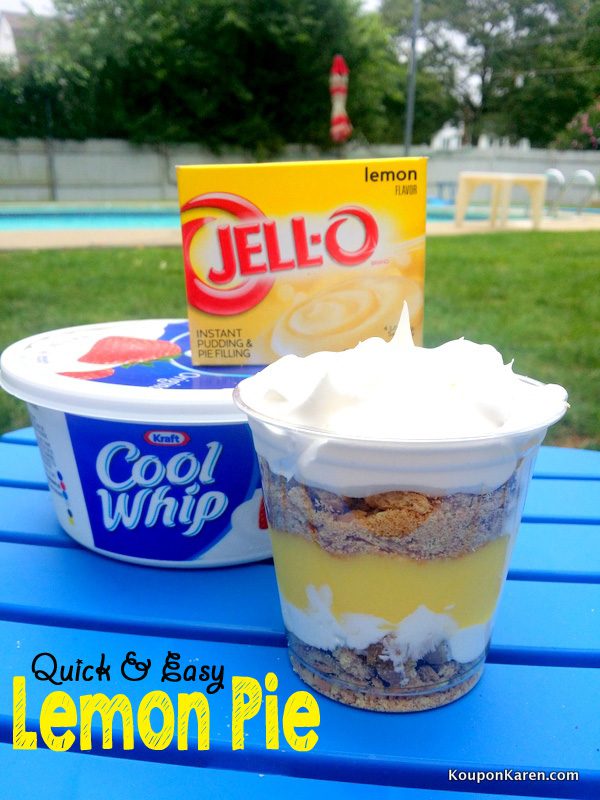 So if you are looking for delicious kids desserts for the back to school season, head to Walmart, use this coupon and have fun with Cool Whip and Jell-O.  I bet your kids will think you are an awesome mom for whipping up something like this and you'll be happy to know that it took you no time at all, and it was nutritious!