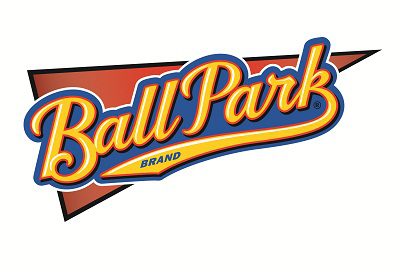 Product Name: Ball Park Hot Dogs
Product Information:  To ensure your final BBQ of the season with family and friends is as stress free and delicious as possible, Ball Park provides tips on everything from preparing a hot dog topping bar, to dressing up your favorite Ball Park Frank with a Labor Day inspired red, white and blue recipe, or deciding on the best outdoor entertainment game.
GRILLING TIPS
Don't get stuck:  Make sure to spray your grill with nonstick cooking spray before heating to prevent food from sticking and to ease clean-up
Don't lose the juice – Use tongs, rather than a fork to gently turn franks, and handle as little as possible.  DEFINITELY DO NOT CUT THE HOT DOG.  Also, avoid pushing down or overturning the meat or you will squeeze out the natural juices and flavor
Skip the mess – When cooking grilled vegetables, like onions and green peppers, to top your Ball Park Frank, wrap them in foil to virtually eliminate the unappealing grill clean-up. Foil can easily be tossed out, taking any mess with it
Get the "smoky" flavor – If you prefer your grilled meats to have a smoky taste, keep the grill covered while cooking
Don't overcook – Avoid this by leaving a space that isn't being heated so you can move your Ball Park Franks to this location in case you have a flare-up or need to prevent overcooking while you run back into the house
Get ready to dress the dog – Have lots of fun toppings ready for your guests to use to top the hot dog – everything from the traditional mustard and ketchup to grilled veggies, chili & cheese or even sour cream
RECIPE:
Ball Park's Stars and Stripes Dog
Ingredients
1 Ball Park Angus Beef Franks; grilled*
1 Ball Park hot dog bun; steamed
½ cup Cooked red rice
2 tablespoons Spicy salsa
1 tablespoon Sour cream
1 tablespoon White onions; diced
1 tablespoon Blue corn chips; crushed
Directions
1.  In a small bowl, mix together red rice and salsa
2.  Place hot dog in bun and top with rice mixture
3.  Sprinkle onions over the top
4.  Dollop the sour cream on top
5.  Sprinkle with blue corn chips
*substitute with Ball Park Angus Lower Fat-Full Taste Franks – Known for superior quality, angus beef has always been a preferred choice when it comes to grilling, and now consumers can enjoy its great flavor in a hot dog – with 33% less fat!
My Thoughts:  What is a cook out without Hot Dogs??!!  I can't even imagine.  We are pretty simple here with our hot dogs – mustard, ketchup and onions!  But I love the idea of adding more to it.  Who says it can't be an entire meal.    My husband is in charge of grilling here and we all like our hot dogs cooked differently.  My girls like very little grill marks on them, I like them with lots of grill marks and my husband is right in between so he has his job cut out for him when he grills.  But once the toppings are on, who cares what it looks like underneath.
We love Ball Park hot dogs and they are great all year long, not just in the summer.  We almost always have them in our freezer!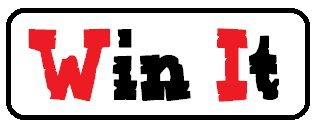 (1) Koupon Karen reader will win (2) Ball Park FREE Product Coupons!
To enter the giveaway, use the rafflecopter widget below. You can now sign in with Facebook and it will remember you each time you enter another rafflecopter giveaway. Of course Facebook is in no way associated with this giveaway, the people of rafflecopter just want to make it easier for you to enter giveaways now.
As a reminder, comments left on Facebook or Twitter will not be included.
Disclosure: I received the same prize as the winner for review. My opinions are 100% mine.