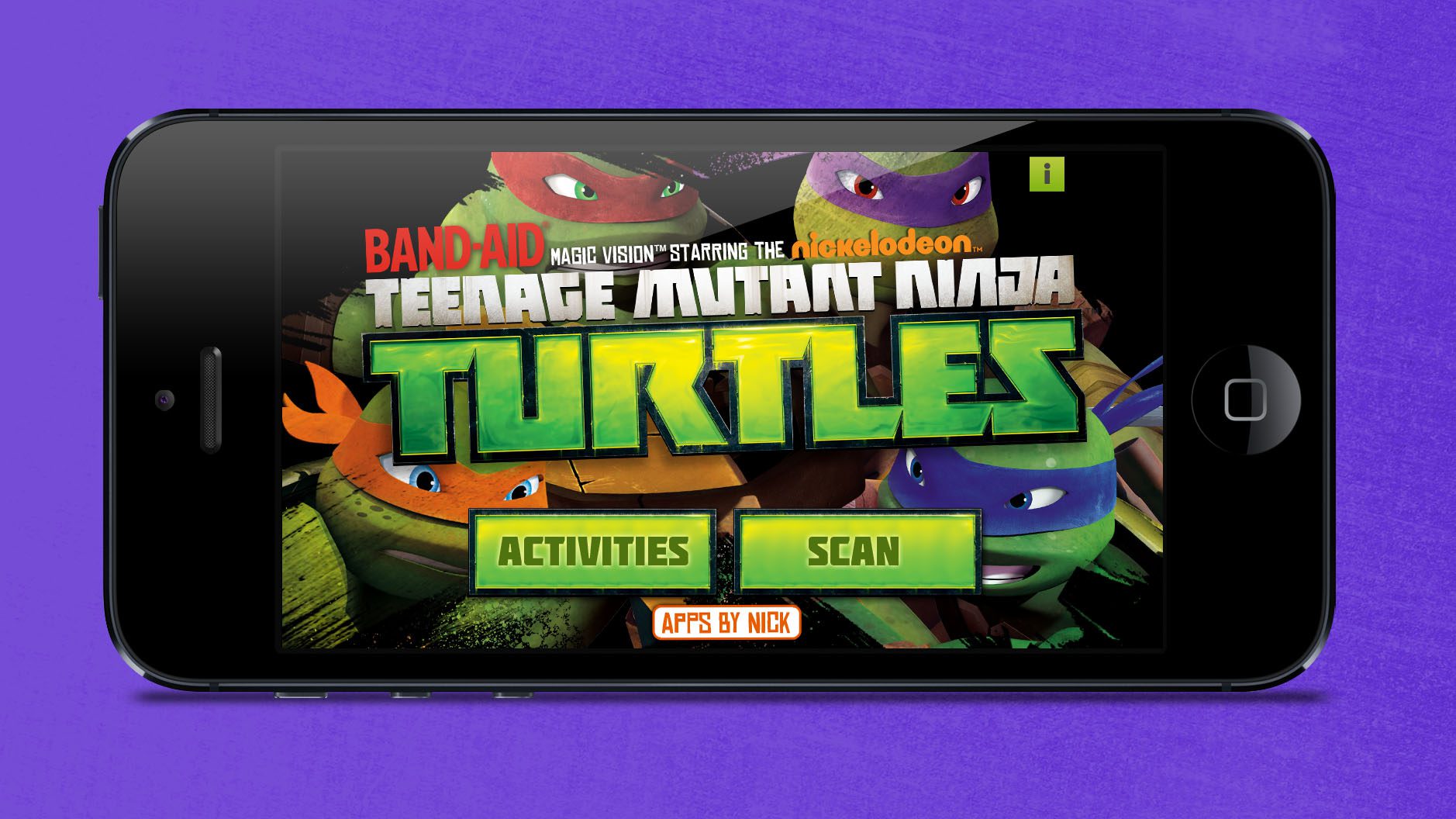 This post is Sponsored by Band-Aid but my opinions are 100% my own!
Since we are all glued to our iphones and i/Pads, Band-Aid Brand has just launched Band-Aid Magic Vision App featuring Nickelodeon's Teenage Mutant Ninja Turtles, which offers fun games and activities that help transform moments of hurt into moments of virtual fun!
Here is a brief overview of how the app works:
Simply download the free app and scan the image of a box of Band-Aids that features Teenage Mutant Ninja Turtles characters.  Here is the link for download. You can also download it on your Apple device by searching "Band-Aid" in the app store.
Scanning your Band-Aid box will unlock a special world where the Turtles characters appear on your device in stunning view. Your kids can activate a variety of fun filled activities including Connect The Dots, Target Practice, Tile Flip Puzzles and Spin 'N Say Boards.
Scan individual bandages to unlock and save exclusive Teenage Mutant Ninja Turtles content on your device.
The FREE app is now available for devices with iOS 6 or higher (this includes iPhone 5, iPhone 4/s, iPad 2+, etc.) in the Apple App Store.  For more information, please visit: https://www.band-aid.com/magicvision/tmnt.
What a great idea to get their brand in front of you.  My girls aren't really familiar with Teenage Mutant Ninja Turtles but they think this sounds pretty cool.  I am going to download it to my new iPad Mini and let them try it out.   My oldest daughter loves the Teenage Mutant Ninja Turtles Band-aids and told me that they are perfect for their dad since he always seems to have to use girly band-aids since that is what I purchase most.  LOL
I love that Band-aid makes wearing bandages and having small injuries fun with all their fun bandages.  It definitely puts a small to my girls faces when they've been crying over their injury.  Sometimes just the chit chat about what bandage design to use picks them up a bit.

(1) Koupon Karen reader will win an assorted of Baid-Aid Bandages, including the new Teenage Mutant Ninja Turtles Bandages, and a $25 Target Gift Card!!

To enter the giveaway, use the Giveaway Tools widget below. Email and feed subscribers will need to click through to the site to enter the giveaway.
As a reminder, comments left on Facebook or Twitter will not be included. You must follow the instructions on the widget about the proper way to enter.   Of course Facebook is in no way associated with this giveaway!
Disclosure: I received a Free product for review. My opinions are 100% mine.