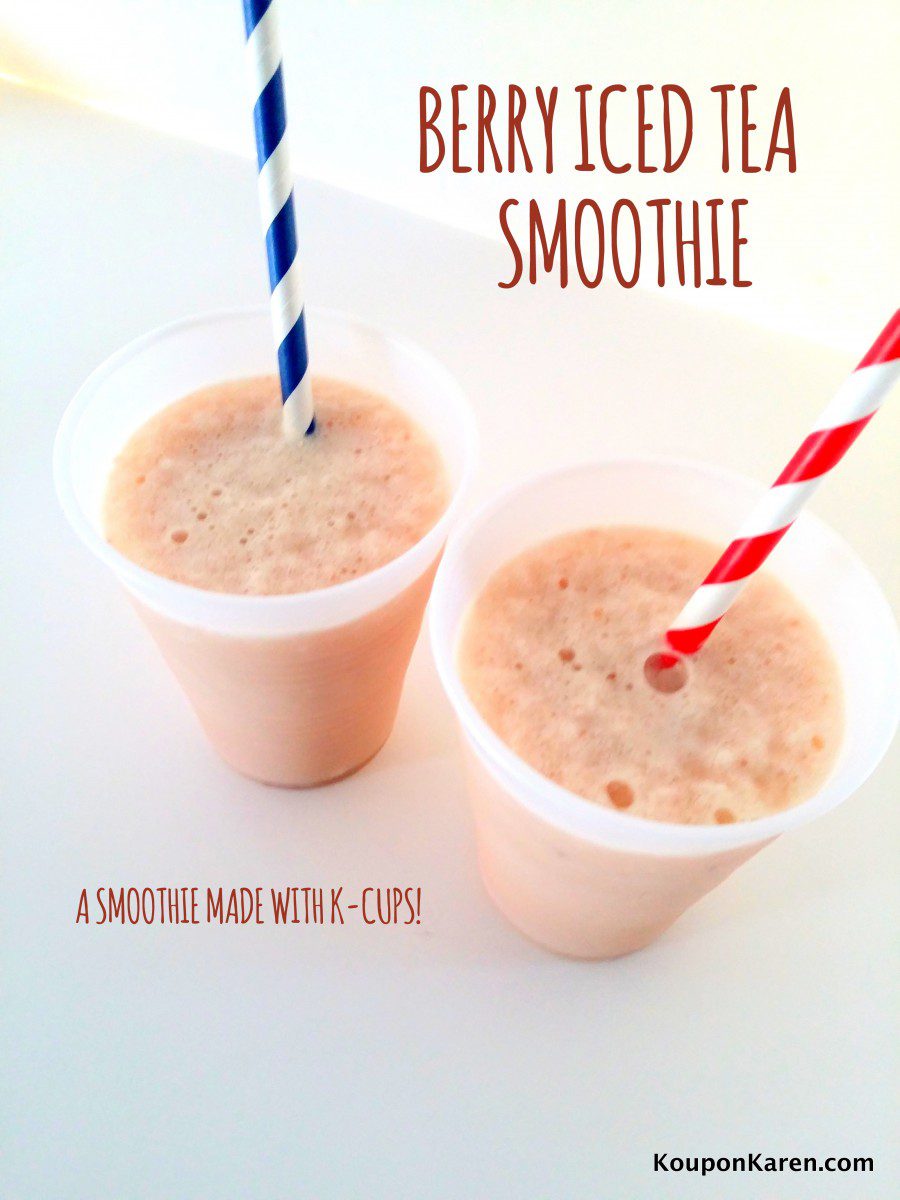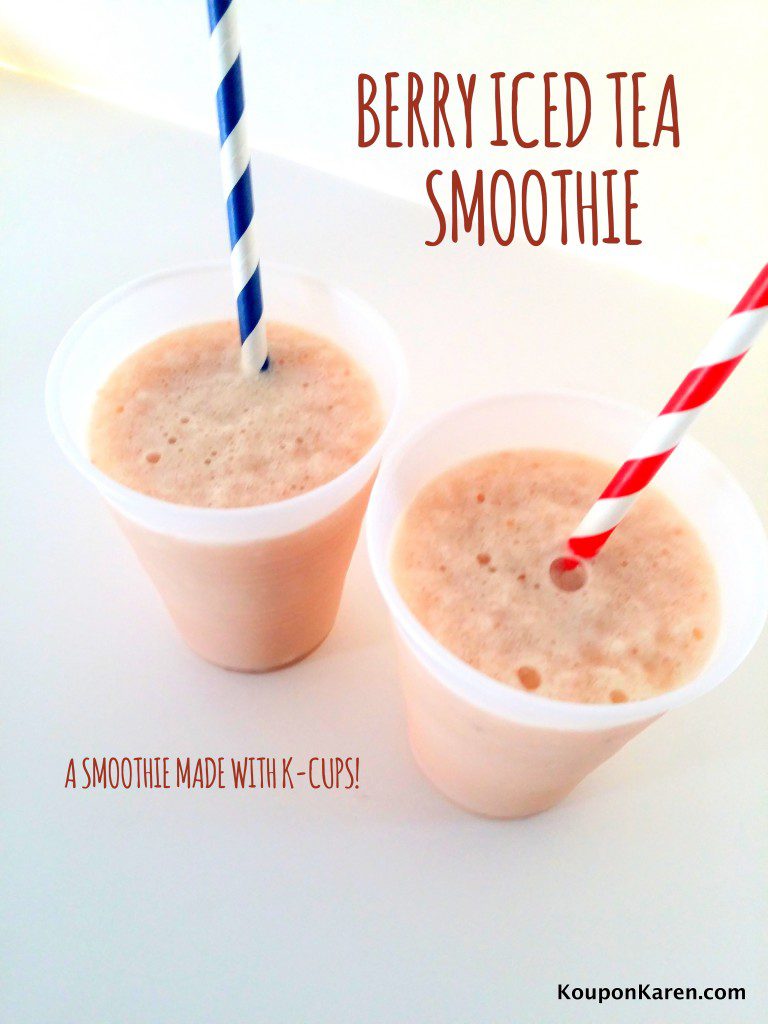 If you like K-cups and you use your Keurig to make cool drinks in the summer, here is something you may want to try!  I love Iced Tea in the summer and the colder the better.  I made this "Berry Iced Tea Smoothie" that even my kids liked and they aren't crazy about Iced Tea.  But they've asked for this several times since I first made it.  It was so easy and it uses a k-cup.
Berry Iced Tea Smoothie Recipe
SNAPPLE Raspberry Iced Tea K-Cup
1 Container of Strawberry Yogurt with chunks (any brand will do!)
Ice
First you'll want to brew your Raspberry Iced Tea in your Keurig over ice.  I used the 8 ounce setting.    Then I added that to my Ninja Blender with a container of Strawberry yogurt and ice.  You could use any kind of berry yogurt but we always have strawberry.   Then I blended it all together.  I added more ice to get it to the consistency that I liked so that may vary.
Pour in a glass, add straw and enjoy!  My kids and I loved it!  Refreshing and delicious.  Even though we added the entire container of yogurt, it still had a strong iced tea flavor with a bunch of berry flavor.  If you only have plain Iced Tea k-cups it may work as well, just not as strong of a berry flavor.
Try it out and let me know what you think! And don't forget you can get all your Brewed Over Ice K-cup needs at Cross Country Cafe!  It's my go-to K-cup store!