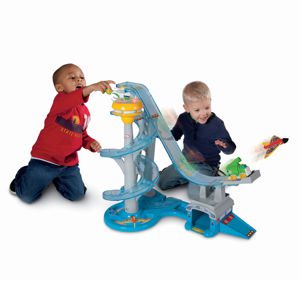 Product Name: Big Adventures Action Fliers
Product Information:  Kids can go anywhere they want to go with their very own airport. Kids will love to launch the airplanes off the tower and watch them fly or taxi the planes to the hanger down the spiral tower. Guide the helicopter in for a landing by turning on the tower lights and sounds! Kids will think big with this Big Adventures play set!
Product Features:
Launch airplanes off the tower
Kids can spiral planes down the ramps or try to land planes on landing pad
Lightly tinted ramp way makes planes look like they are really "flying"
Molded-in hanger for storage
Lights and sounds in the top of the tower bring this playset to life
Molded-in jigsaw ramp lets kids connect Action Air to other Big Adventure playsets.
Includes:  2 Air Show playset, 2  foam planes, 1 helicopter, 1 truck and 1 landing pad.
Ages: 3+
Product Price: $39.99
My Thoughts:  This is so cool!  I think I start off saying that about most toys but it's really true.  This is something I could play with for a long time.   I always loved playing with my brother's race cars and tracks when we were little and we buy the girls cars to play with too.  They love them as well.
But this is cool because you can make the plane really fly and the truck goes speeding down the spiral ramp across the room.  I love that sort of action because it brings excitement into the room.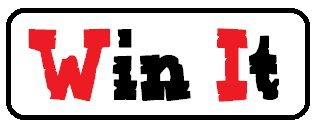 (1) Koupon Karen reader will win a Big Adventures Action Fliers!!!

To enter the giveaway, use the rafflecopter widget below. You can now sign in with Facebook and it will remember you each time you enter another rafflecopter giveaway. Of course Facebook is in no way associated with this giveaway, the people of rafflecopter just want to make it easier for you to enter giveaways now.
As a reminder, comments left on Facebook or Twitter will not be included.
Disclosure: I received the same prize as the winner for review. My opinions are 100% mine.