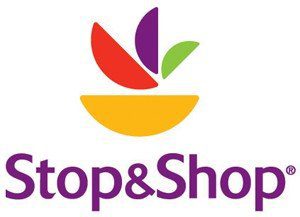 Busy with Back-to-School? Make some Quick, Easy and Affordable Go-To Meals
We are back to school and in full swing with after school activities.  The girls are busy between school work, projects, dance, girl scouts and soccer so our weeks will go by fast now that the season of being busy has arrived!  It seems like once they are home from school, I do not sit down.   Dinner is important to me and I try to make something every night to not only avoid the drive thru and save money, but to also make sure my girls eat healthy.    However I don't always have time to cook so I have some go-to meals that I cook often.  Each week when I shop, I make sure I have as many of my staple items for these go-to items on hand so I can make then whenever I need too.
And I know I'm not alone!  The Stop & Shop Supermarket Company LLC recently surveyed more than 500 shoppers on their dinner habits, finding that more than 40 percent of families rely on recipes that are quick and easy-to-make favorites, above all else.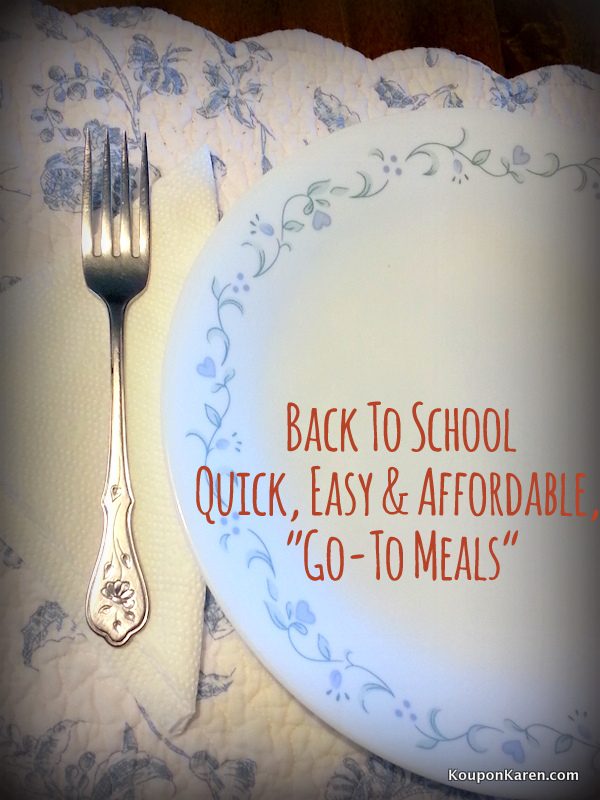 A "Go-To Meal" is quick to prepare, requires little skill, calls for ingredients that are already on hand, and is family approved. The survey found 88 percent of shoppers relied on "Go-To Meals" such as spaghetti, baked chicken and tacos at least once or twice a week. What's more, 90 percent of shoppers reported also factoring in the nutrition quality of meals, ranking it as very important or extremely important when deciding what to make for dinner.
The top 5 Go to Meals include:
Spaghetti
Baked/Fried Chicken
Tacos
Macaroni & Cheese
Hamburgers/Cheeseburgers
Are any of the items above your go to meals?  Spaghetti/Pasta, Mac & Cheese, tacos, and grilled cheese are ours!     And all of these meals can easily fit into your budget especially if you shop them on sale and with coupons.   I actually by the Stop & Shop store brand for pasta all the time.  Especially when I can grab it for $.88 a box!
"Stop & Shop believes that families can have it all when it comes to dinner time—quick, family approved and nutritious meals," says Julie Menounos, MS, RD, LDN, and Nutritionist for Stop & Shop. "For these determined parents, Stop & Shop offers various tips that speed up their favorite recipes, getting them out of the kitchen more quickly with a healthy meal in hand."
Here are a few tips and tricks for your favorite recipes that cut down on time and boost nutrition:
For that favorite Spaghetti Dish: take one small step for you and one giant leap for your pasta: Swap enriched white pasta for 100% whole wheat or whole grain pasta (look for varieties made with 51% whole wheat) for more fiber and protein than white pasta. Fiber and protein fill you up and help make meals more satisfying. If your family is hesitant to switch from white to wheat, try cooking half white, half whole wheat and, over time, adding more whole wheat and less white to the mix!  Also, toss pasta with fresh veggies and herbs – like summer squash, tomatoes and basil to amp up that nutrition.
No Clean-Up Baked Chicken: Bake your chicken in foil packets for easy clean-up and to lock in flavor. Top the chicken with a ready-made salsa and place it atop some fresh sliced veggies before cooking. Serve a whole grain on the side, like brown rice, quinoa or farro. Check the freezer aisle for quick microwavable frozen whole grains that are ready within minutes. These chicken packets also make for a quick and easy cleanup! Or if you plan on breading your chicken, try crushed whole grain cereal or blended oats for a boost of fiber and a lot less sodium than seasoned bread crumbs.
Ten-Minute Tacos: Meat packs a protein punch, but black beans are also high in protein and fiber, and are a great alternative to meat in your tacos, especially if you're in a pinch for time! Try these Black Bean Wraps – and lighten them up even more by using light sour cream, reduced-fat cheese and whole wheat wraps.
If you need some help finding some easy go-to meals check the Stop & Shop recipes by visiting the recipe index, and for other time-saving techniques, click here.