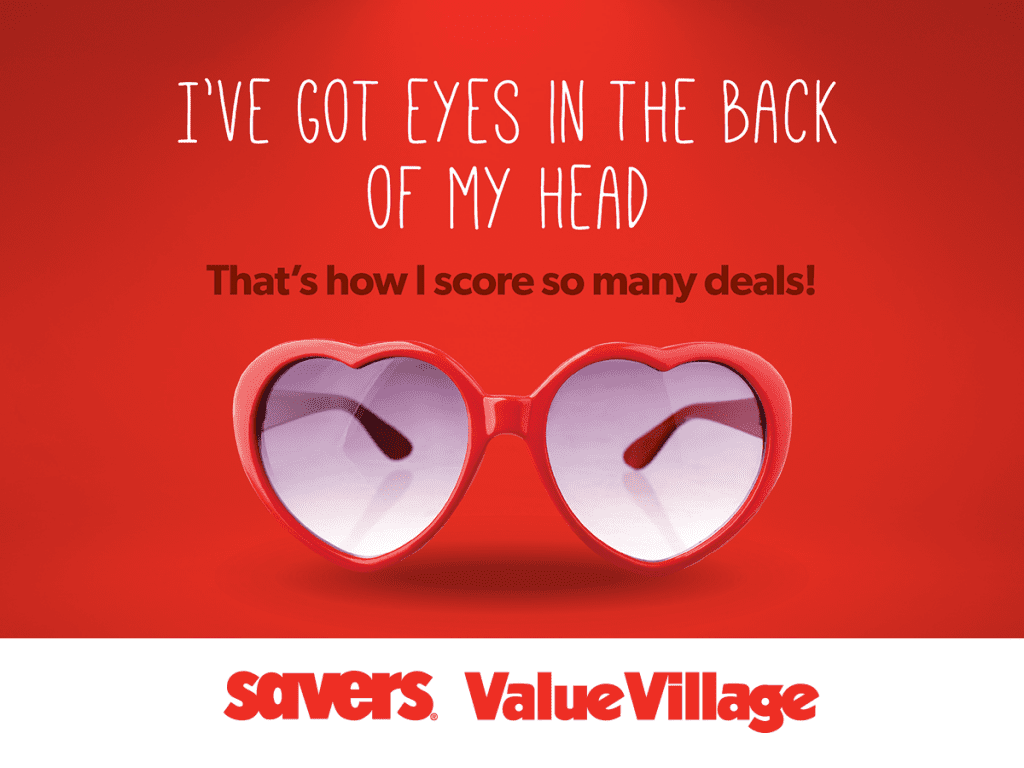 This post is Sponsored by Savers and Value Village but my opinions are 100% my own!
Mother's Day is one of my favorite holidays of the year, and no, it's not just because my husband and daughters shower me with love and affection (although I'm not complaining!). It's because I'm reminded of all the joys that come with being a mother, one of those being the opportunity to watch my kids learn and grow each day.  It's so much better than I ever envisioned it to be!
Since I love finding deals, I've made it a point to teach my girls how fun it can be to find a great deal. This is why I'm thrilled to announce that one of my favorite bargain hunting spots, Savers and Value Village thrift stores, has created a special coupon book filled with deals to celebrate Mother's Day. As a mom always looking to help other moms out (especially on our big day), I couldn't wait to share this news with everybody!
You can pick up one of these coupon books at your local Savers or Value Village thrift stores starting today, May 11, but make sure you stop by soon because each location only has 500 books to distribute to the first Club Card holders that come in and ask for a coupon book.
Whether you consider yourself a penny pinching parent or a budget fasionista trying to find stylish looks for less, the coupon book is great because it's packed with useful coupons for just about anything stocked at their stores!
The book includes coupons for:
A free women's shirt
A free men's shirt
25% off all kids' and infants' clothing
25% of your and a friend's purchase when you shop together
30% off a purchase of seven items or more
A free book
Double stamps on your Savers Savings Pass that can be redeemed for 30% off any purchase when it's filled
And, something I'm very excited about— I'm featured in the coupon book sharing about why I love shopping thrift!  See if you can spot me!
With nearly 330 stores throughout the U.S. and Canada, chances are you'll have a Savers or Value Village nearby,  take a look at the store locator on the website to find your closest store. If you're not already a Club Card holder, don't you worry one bit! Signing up online is quick, easy and it will keep you in the loop for all the upcoming sale days and special discount event.
If you love finding deals and thrifting as much as I do, make sure to check out Savers and Value Village on Facebook (Savers & Value Village), Twitter and Pinterest. They're always posting fun photos and shopping tips that will inspire your next trip to the thrift store.
Lastly, in the spirit of Moms Helping Moms and Mother's Day celebrations, Savers and I want to hear what your favorite thrift tip is. Let us know in the comments below and you'll be entered to win a $50 gift certificate from Savers or Value Village depending on where you live to help build your next thrift haul. Entries for this giveaway contest will close next Sunday, May 18 at 11:59 p.m. EST.
Happy Mother's Day!