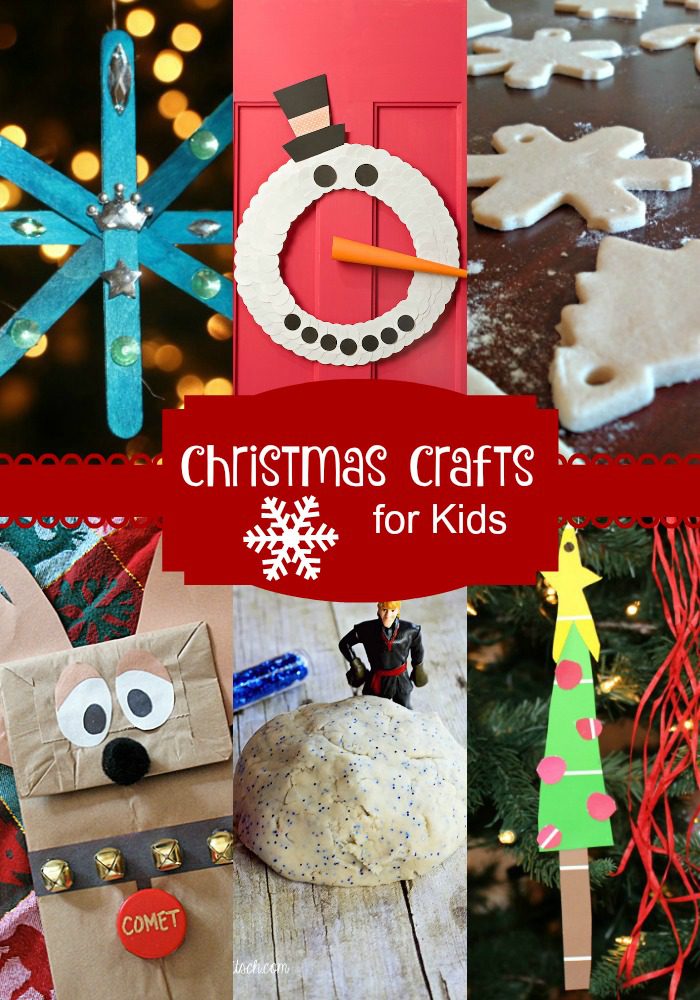 Making Christmas Crafts is part of the season, isn't it?  While the kids wait for Christmas to come, try some of these fun crafts with them.  They'll be entertained for a while and you can add to your holiday decorations.  I remember making ornaments for our tree growing up and my mother still has them.  They are some of her favorite keepsakes!
Christmas Crafts for Children
Paint Chip Christmas Tree Ornaments – Me and My Inklings – You can do so much with Paint chips including turning them into cute ornaments!  Check them out!!
Frozen Play Dough – Krystal Skitsch – What's Frozen play dough?  Click through and see for yourself!
Salt Dough Ornaments – A Party of Four –  I love making salt dough ornaments and this is a great recipe for them!
Cool Snowman Paper Door Wreath – DIY Candy –  Since snowmen are around for much longer than Christmas, this is a great craft to do with the kids over school break!
Olaf Sock Craft – To Simply Inspire – So cute and so much fun for the kids!!
Easy Kid Ornaments – Gym Craft Laundry – This craft is perfect for those little pieces of wrapping paper you normally toss in the trash!
Snowflake Ornament – Mommys Bundle -This is perfect for your little one who loves FROZEN!
Candy Cane Ornaments – Serendipity and Spice –  The little ones and the big ones will love making these Candy Canes and they'll look great on the tree!
Paper Bag Reindeer Puppet – Crafts By Amanda –  I remember making something like this when I was a kid!  The kids will love it and it'll keep them entertained for a while on Christmas Eve!
Ugly Sweater Garland – My and My Inklings –  This could be so much fun for the kids to make.  No two will ever be alike!
Which one of these Christmas Crafts will you try first?