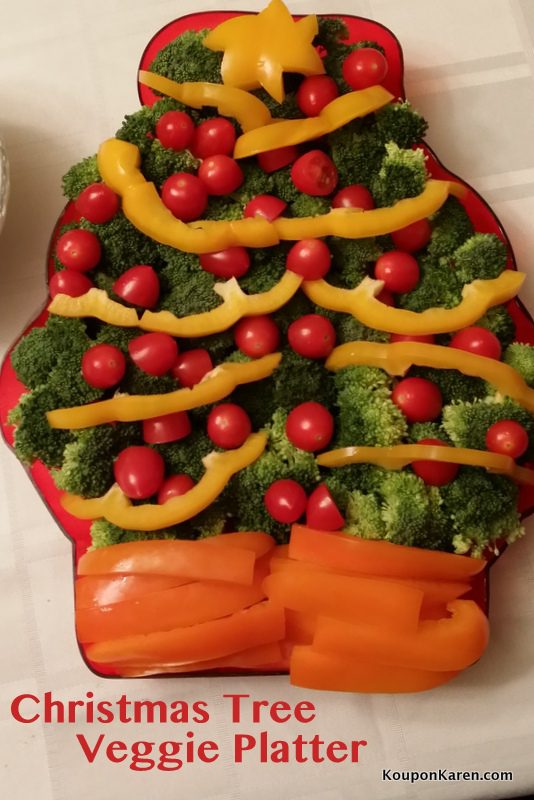 Last weekend we went caroling with some friends in our neighborhood.  It was so much fun!  This was the 2nd year we did it and the kids are excited to do it again next year.  We live in such a wonderful neighborhood and it's perfect for caroling.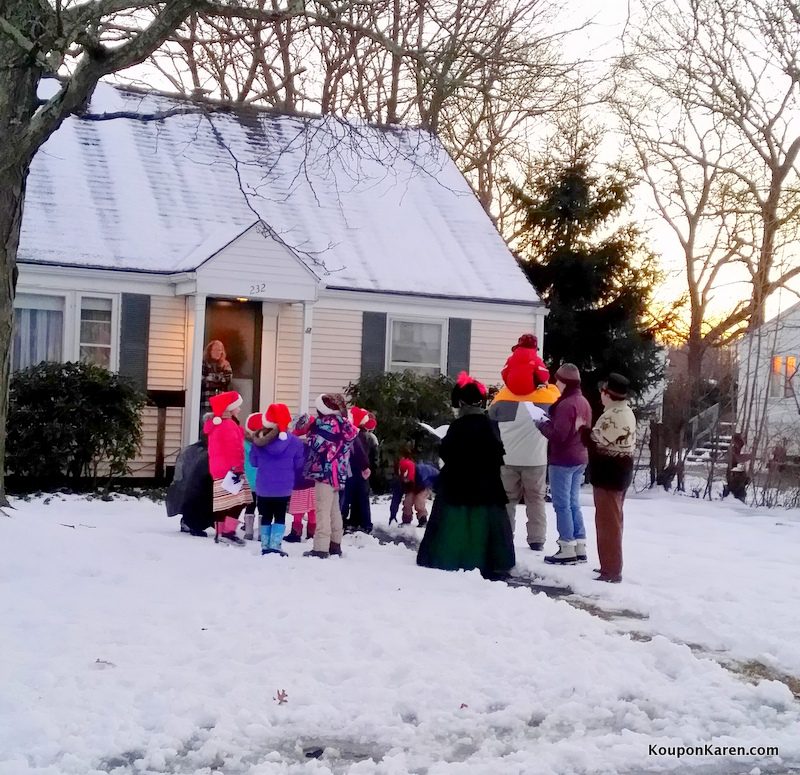 After we caroled, we gathered at a neighbor's house and had some hot chocolate and pizza!  Nothing better than that after being in the cold for an hour! (It was freezing!).  I brought a veggie dish that I crafted into a Christmas Tree.  It was super easy to make, especially since I had a tray shaped like a tree, and I had a lot of fun putting it together.  And of course it looked great on the table!
I used broccoli as the tree.  When I arranged them on the tray I made sure they had the 'tree' part up.  That's what my girls call it!   Then I used grape tomatoes as the ornaments.  I cut them in half so they sat easier, but you could leave them whole.  Then I cut an orange pepper for the base of it.  I tried to make them as straight as I could.    I carved a star as best as I could from a yellow pepper and then used strips of that as garland.
You could use any veggies you want!