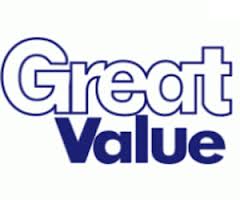 Cinnamon Crescent Rolls and Pink Frosted Cookies with Great Value Brand Products
I've really enjoyed working with the Great Value brand the past 4 months and I'm sad to say this is the last segment of the project.  But that doesn't mean I won't be using Great Value brand products anymore because we have some fun new recipes that we will be making again and probably some new ones.
As I told you last week, The challenge this time around was to use some Great Value cookie dough and crescent rolls.  I try each time to do something that is simple, fun and with ingredients my family loves.  And I totally succeeded, once again!
Here is what I made: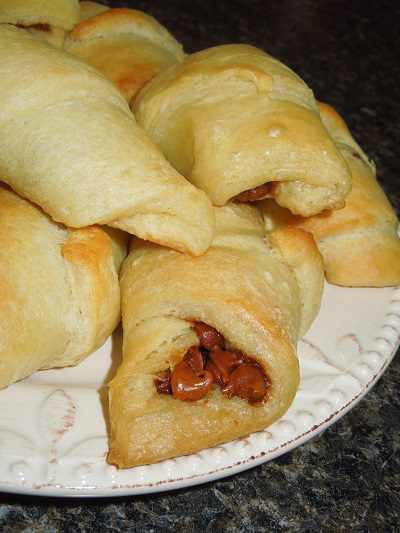 Cinnamon Chip Crescent Rolls – My girls LOVED these and so did I.  I will be making them over and over again, especially because they are so easy to make.  They literately took me less than 20 minutes from start to end.  All I used was Great Value Crescent Rolls and Cinnamon Chips (which are a favorite of mine!) and the results were pure yumminess!
First I rolled out the crescent rolls and added some Cinnamon Chips along the wider end like so….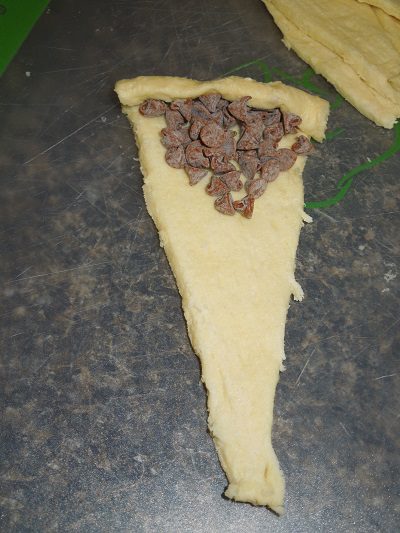 Then I rolled them up and placed them all on a cookie sheet.  You could slice them in half and make smaller ones, I did it both ways.  Cook them at 375 for about 12-15 minutes or until they start to get golden yellow.  That's it.  Then you have plate of yumminess that is ready for immediate consumption or not.  Either way they are delicious!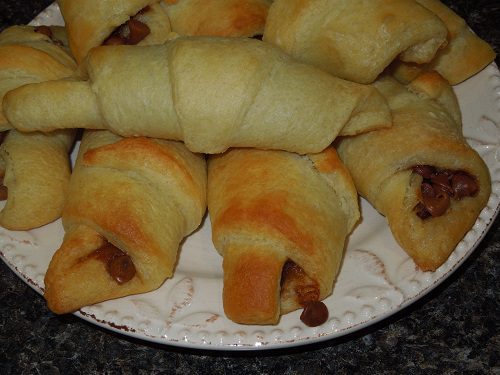 Don't those look good?  They would be perfect for Breakfast on Easter Morning after the Great Egg Hunt!
Besides those, we also made some Chocolate Chip cookies with pink frosting and pink sugar sprinkles.  What says "spring" and "Easter" more than the color pink!   In a house of little girls there isn't anything else!   These were also super easy to make.  I used my mini muffin tray and lined them with mini muffin tins.  Then I put about scoop full of cookie dough in each and baked them till they looked cooked.  After the cooled I frosted them with pink frosting and dipped them in some pink sprinkles and here was the result…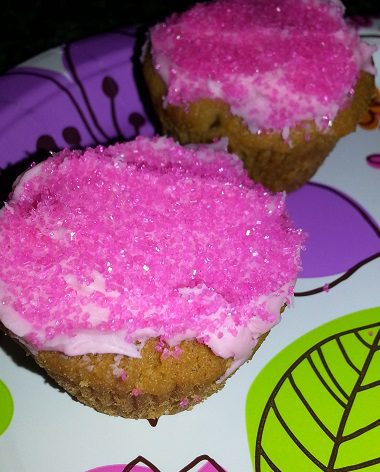 The chocolate chip cookie mixed with the frosting and some extra sweetness of the sugar sprinkles was out of this world good!  The girls have requested I make these again for Easter Dinner dessert and we may try and find some other Spring color frosting's to use as well!
So make sure you keep Great Value premade products in mind the next time you have to bake!

Disclosure: I received compensation from Ralcorp and The Motherhood for this post. My thoughts and opinions are 100% my own.