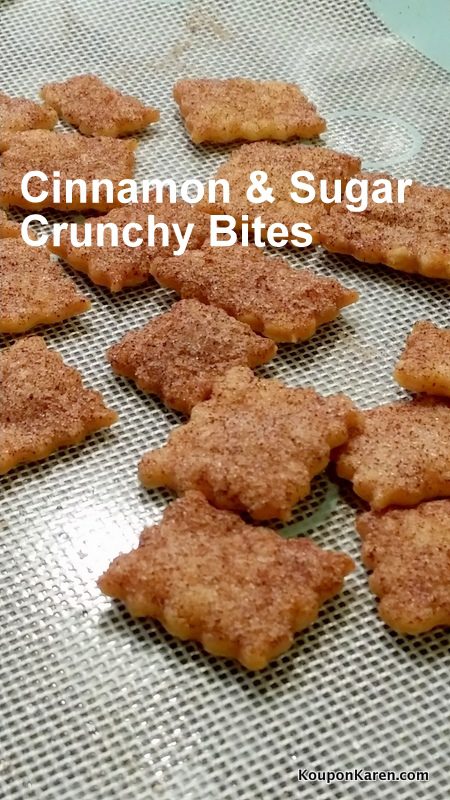 This post is Sponsored by Good Cook but my opinions are 100% my own!
My family loves anything with cinnamon and sugar on it so when I received some products from Sweet Creations and Good Cook I almost instantly had an idea to make a super quick and yummy treat for my family and I'm hoping you'll enjoy it too!
Being a Good Cook Kitchen Expert, they send me products to use in my kitchen each month.  This month I was able to choose from 3 different Sweet Creations kits.  I choose the kit below because they were tools I don't already have in my kitchen, so I figured they would be perfect for me to try out.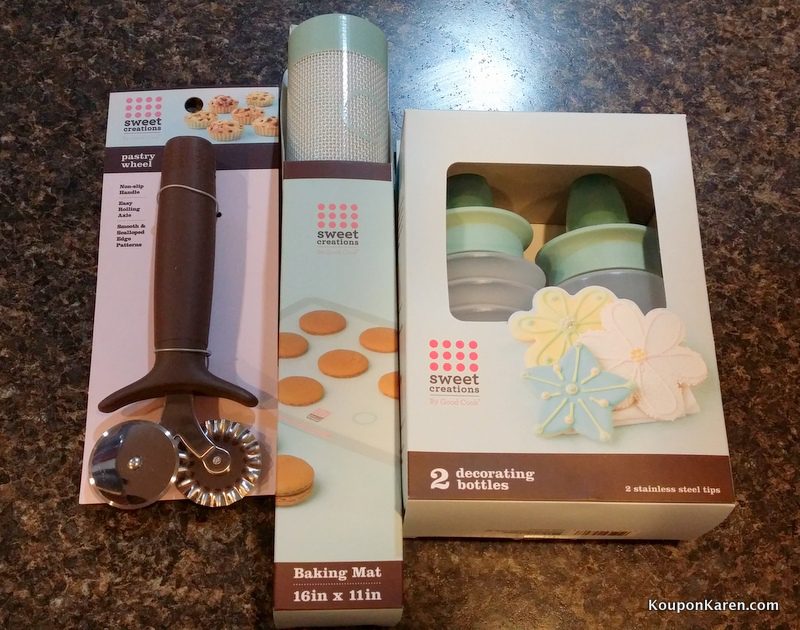 I received the Sweet Creations Pastry Wheel, Baking Mat and Decorating Bottles.
I then decided to make what I like to call Cinnamon & Sugar Crunchy Bites made from 'scraps' of pie crust.  These can be easily made along side an apple pie with whatever crust you have left or you could just make them instead of the apple pie!  They are super easy and took under 20 minutes to make and bake.  They are great warm right out of the oven or cooled and consumed later on.  They are also great the next day because they stay crunchy!
But the best part is there are only 3 ingredients and you may already have them in your house since we are getting close to the holiday baking season…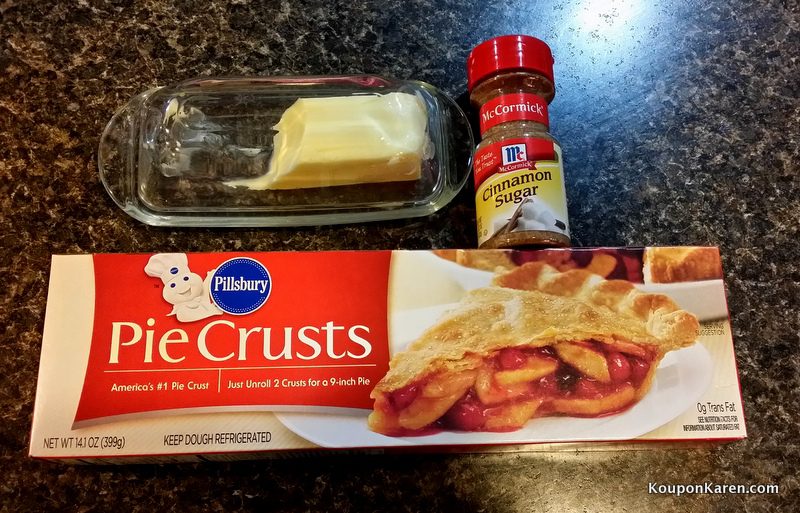 I used a ready-made pie crust, butter and cinnamon & sugar mixture along with my Sweet Creations Baking Mat and Pastry Wheel.
First I rolled out the Baking Mat and put my pie crust flat and spread butter all over it.   The baking mat can be used for prep and for bake and it replaces the use of parchment paper and butter sprays because your items will lift right off it!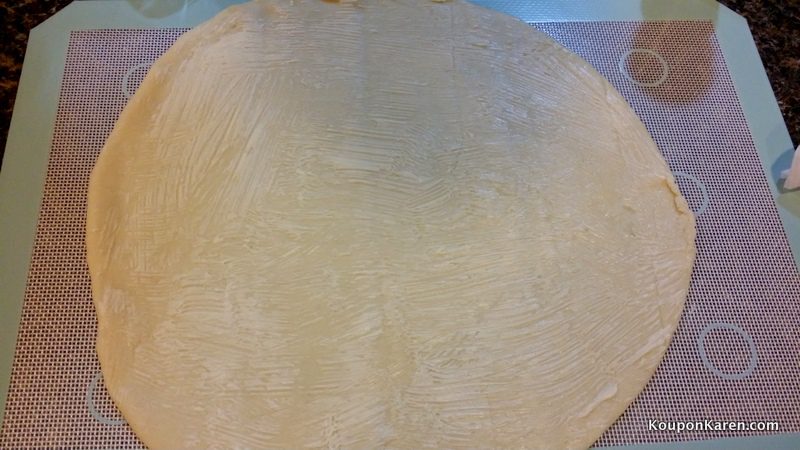 Then I sprinkled the cinnamon & sugar mixture generously on the entire pie crust…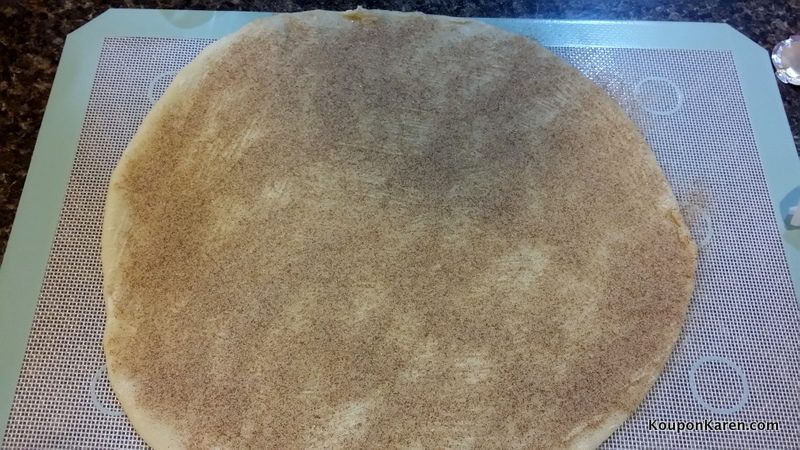 Then I used my Pastry Tool with the fancy edge to cut small squares so they would be bite size.  There is a deckle edge and smooth edge.  I love how you can switch between the two by easily flipping the tool over!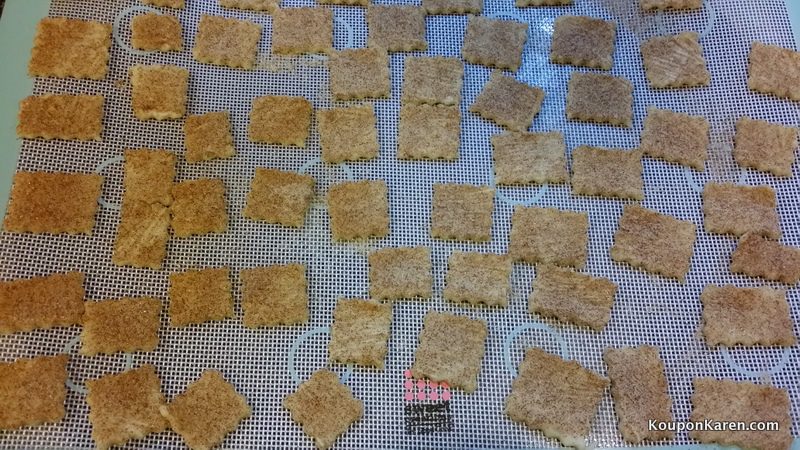 Then I put them in the oven at 350 for about 10 minutes.  I checked on them a few times and once they started puffing up a bit and turned slightly golden on the bottom, they were done!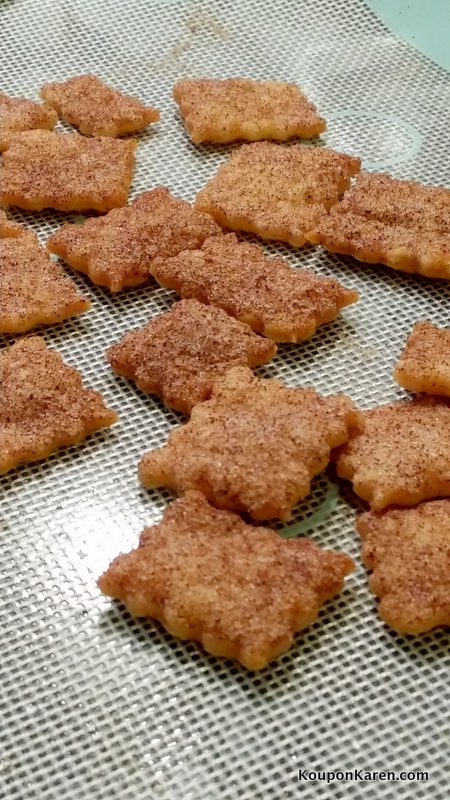 The house smelled so good while these were baking too!  My girls couldn't wait to dive in because like I said they love anything with cinnamon & sugar on them, just like me!    And the result was a yummy, crunchy cinnamon & sugar snack.  They were great just on their own but would also be yummy crumbled up on top of warm apple slices and scoop of Vanilla Ice Cream!
This is a really simple recipe which is what I love most.  I'm all about easy when it comes to cooking and baking.  I loved how they puffed up and after making these I have so many other ideas on what I'd like to make with these tools.  So many fun things to create and my kids love when I am creative in the kitchen.  I'm sure these tools will all come in very handy over the holidays.
Before you start baking for the holidays, be sure to check out Good Cook and their Sweet Creations line.
Disclosure: I received a Free product for review. My opinions are 100% mine.