I've been battling a cold for the past month.  It went away for a little while and came back.  I'm so tired of being sick and I'm happy to say I think I'm on the way to feeling better.  Last week was the hardest because I couldn't even breathe.  I'm absolutely miserable when I can't breathe.  And at the same time I had my 5-year-old home with me because she also had a cold and a fever, so I had to keep her home.  It hasn't been fun!
I used the Contac cold+flu that I received for review and I will say it worked pretty good, but the best part was the nighttime one really helped me to sleep!  That was the important part.  And I loved how it's a Dual Formula pack so I don't have to buy two boxes to get daytime and nighttime medicine, which means less money out of my pocket.
For over 50 years, Contac® has been the cold + flu remedy trusted by generation after generation. Contac Cold + Flu offers maximum strength without a prescription! Contac® Cold + Flu Day & Night is the multi-symptom cold medicine that provides powerful relief so you can get back to being mom.
Contac® Cold + Flu Day & Night Dual Formula Pack is an immediate release formula designed to provide nasal decongestants, fever reduction and pain relief around the clock: but, with non-drowsy relief by day and restful relief for night.
Contac® Cold + Flu Day & Night Dual Formula Pack contains 16 Day caplets AND 12 Night caplets.
The DAY formula provides relief of nasal congestion, stuffy nose, sore throat, sinus pressure, fever, headaches and body aches. The maximum strength formula provides non-drowsy relief to help you power through the day!
Need relief for those rough sick NIGHTS? Contac® Cold + Flu NIGHT caplets soothe symptoms, so that you can sleep and wake up refreshed. The multi-symptom night formula kicks into high gear by also providing relief of nasal congestion, runny/stuffy nose, sneezing, sore throat, sinus pressure, fever and body aches. The reliable formula provides relief at the highest possible level without a prescription to help you get your much-needed rest!
Contac-Day Contac® Cold + Flu Day & Night and the rest of the Contac® family of products can be purchased at retail locations nationwide and are available in the Cold & Flu section of your local drugstore, supercenter, convenience store or grocer.  Average retail price for Contac Cold + Flu Day & Night is $8.50. For more information, visit www.Contac.com.
Safety Information: Please read the product package for important safety information and directions on how to use Contac. As with all medications, keep out of the reach of children.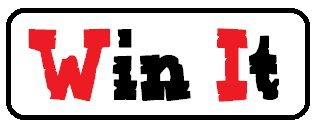 (1) Koupon Karen reader will win some Contac® Cold + Flu!

To enter the giveaway, use the rafflecopter widget below. You can now sign in with Facebook and it will remember you each time you enter another rafflecopter giveaway. Of course Facebook is in no way associated with this giveaway, the people of rafflecopter just want to make it easier for you to enter giveaways now.
As a reminder, comments left on this blog post, Facebook or Twitter will not be included.  You must comment within the Rafflecopter Widget below.
Disclosure: I received a Free product for review. My opinions are 100% mine.