My girls love to go out for lunch.  And they love trying new places.  During the last school year, our school held a fundraiser at the local Corner Bakery Cafe in Warwick Rhode Island.  We weren't sure what to expect on the menu for dinner but when I looked it up online, I saw they actually had a good variety of foods for anytime of the day.  Needless to say, my daughter's fell in love with it and have asked many times afterwards to visit again.
So when Corner Bakery Cafe invited me to visit their newest store in Middletown Rhode Island, my oldest asked me if she could come with me.
Currently there are three locations in Rhode Island with many in other states as well.   If you have one near you, I suggest you check it out.    It's like a quick serve place as in you place your order and then sit down, but everything is fresh and made to order and delivered to your table!  The menu isn't overwhelming yet they have a nice variety to choose from.  They offer combos and trios so you can try a few things at once.  Of course, you'll find a kids menu as well with items your kids will eat – like pancakes (any time of the day), PB&J, Grilled cheese and more.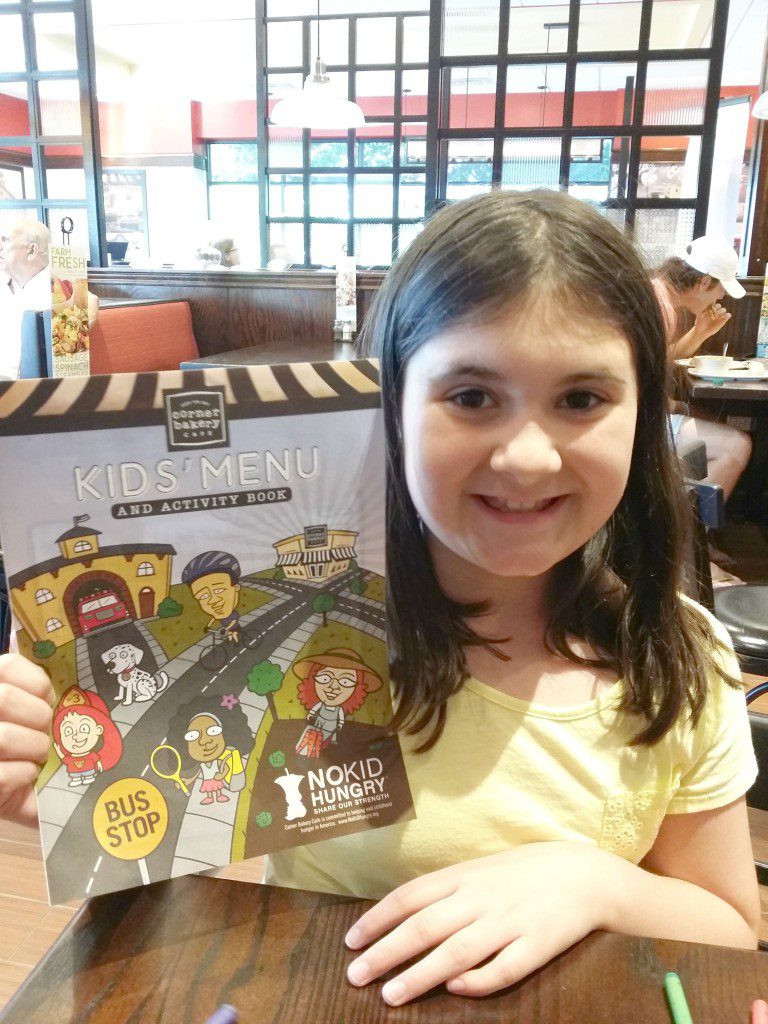 Once you place your order you'll get a numbered ticket to place on your table and they will deliver your food hot and fresh!  Once you are done eating, you can leave everything at your table and they will clean up after you.  Not what you usually get at a 'quick serve' place, is it?!
If you are just looking for coffee and something sweet, well they have that too!  You'll find a nice variety of baked good you can eat there and even packaged up for you to take home.  I highly suggest trying a baked good before you leave.  They are amazing and I'll admit, we've been back since just to have dessert!
Menu Items we Tried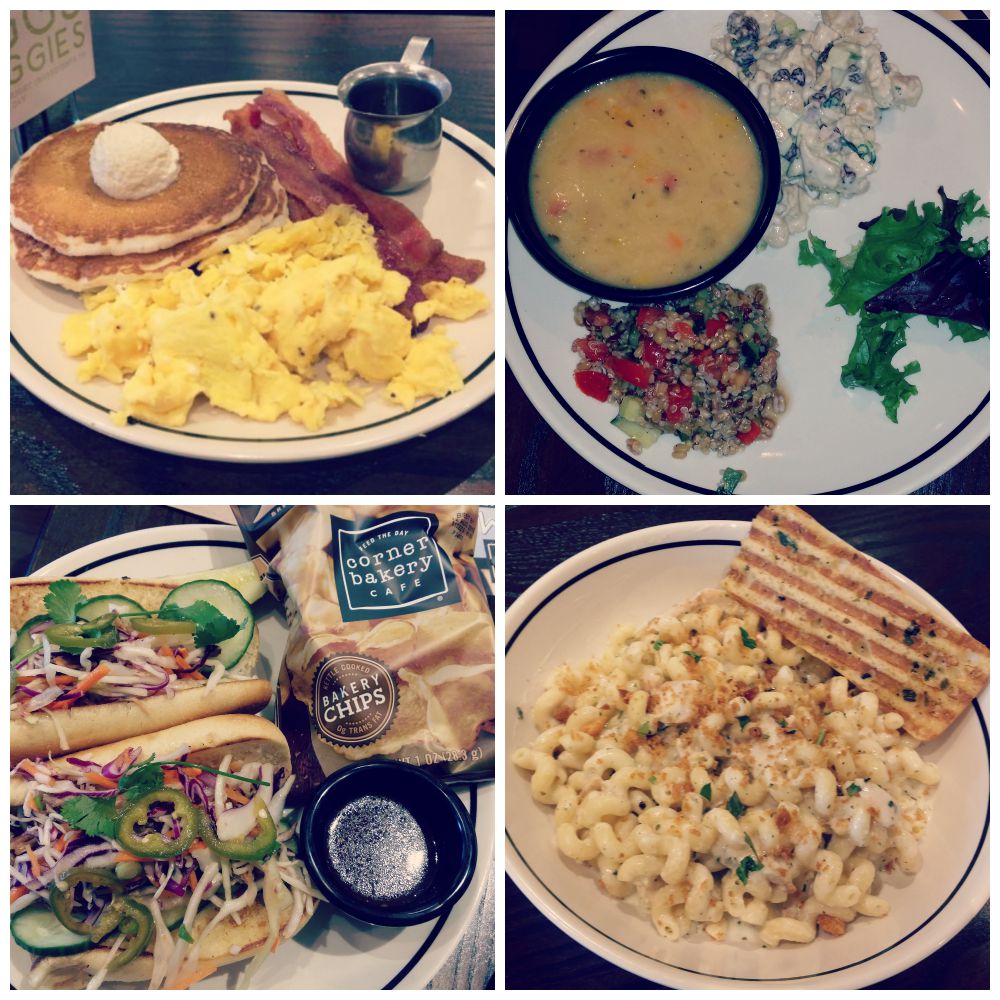 This wasn't my first visit to Corner Bakery Cafe but I did try a few new things:
Buttermilk Pancakes
Spicy Asian Pork Toasted Sandwich
Trio including the new Tabbouleh, D.C. Chicken Salad and Lemon Chicken Orzo Soup
Pesto Cavatappi
My thoughts on these menu items
My youngest daughter had the pancake before but I never tried them.  I was amazed at how light and fluffy they were, not to mention delicious!    I loved everything, but my favorite was the D.C. Chicken Salad which is not only made with All-natural chicken but it also contains green apples, currants, red onions, celery, mayo and toasted almonds.  It was A-M-A-Z-I-N-G!!
Honestly while I love pork, I would have never ordered the Spicy Asian Pork Toasted Sandwich but I'm so glad I tried it because it was amazing!  Inside the sandwich you'll find shredded fire-roasted pork, sliced cucumbers, spicy slaw, pickled jalapenos and cilantro with spicy Asian barbecue sauce.  What an amazing combo and one I'd definitely order gain.
The Pesto Cavatappi is a complete meal on its own with all-natural grilled chicken and cavatappi pasta tossed in rich pesto cream sauce and sprinkled with toasted bread crumbs.  Add a salad and you are all set!
If you have allergies to any foods, just let them know and they will let you know what you can and can not have.  You can change things up as you need and make it into a meal that is perfect for you.  I seriously could go on and on about this but you really must try it for yourself.
You can see the entire menu on the Corner Bakery Cafe website but believe me, this is much more than a cafe.
Enter below for a chance to win a $25 gift card to Corner Bakery Cafe.  This can be used anywhere in the US.
Disclosure: I attended a media event at Corner Bakery in Middletown, RI.  All thoughts and opinions are my own!