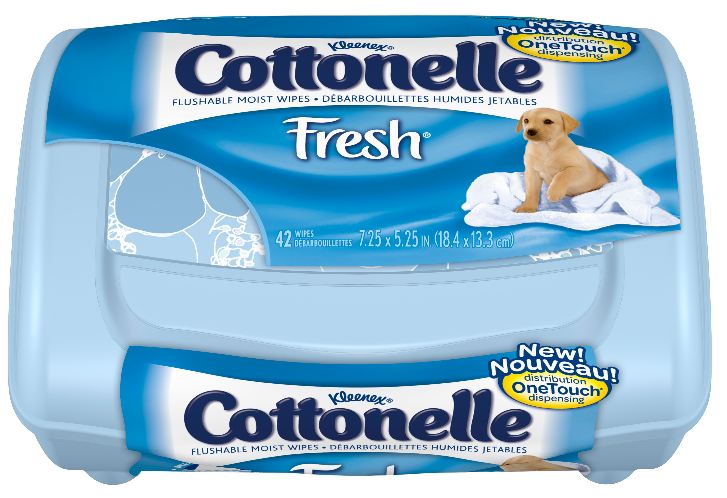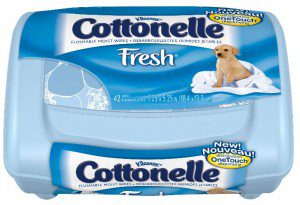 Last year I shared Cottonelle Flushable Moist Wipes with you along with their 'Get Fresh with a Friend' Campaign.  The campaign was a huge success and they've brought it back again!  Through June 1st when you GetFreshWithaFriend you will receive $1.00/1 Cottonelle Moist Wipes.
We love Cottonelle moist wipes and have been using them ever since I first tried them back in November 2010.  My youngest still has a difficult time cleaning herself when she goes potty so these wipes have come in very handy.  And the fact that they are flushable is HUGE because otherwise that is just a plan old mess!  And I will admit I use them from time to time and I really do think they help me to feel fresh as well.  Basically they are baby wipes that are flushable, which was a great idea!  Especially for a women with what she has to 'deal with' every month!
I wish I had these when I was pregnant with my girls.  The first pregnancy I was pretty pregnant in the summer and didn't deliver until November.  It can still be pretty warm up to then some years and knowing how much I like them now, I am SURE they would of been pretty handy then.  But I'm done having babies so I'll never know for sure! LOL
So now Cottonelle moist wipes are a staple in our house and you'll almost always find a tub in the bathroom.  And with the new improved dispenser, it's much easier to open it with one hand and I love the EasyReach hanger because I can hang them right next to the toilet paper.  If I'm using toilet paper everyday, why not use the wipes too!
Have you tried them?  What do you think?  Great for kids, yes….. but what about adults??
"I wrote this review while participating in a blog tour campaign by Mom Central Consulting on behalf of Cottonelle and received product and a promotional item as a thank you for my participation."