As I've said before, I love coffee – hot or cold!  And I'm a very proud owner of a Keurig.  Not sure how I got along without it before!   There are hundreds of K-Cup varieties out there and I have a few favorites.  The thing I love about K-Cups is that you aren't opening up the entire can of coffee to go stale if you only make a cup or two a week.  Not that I only have a couple of cups of coffee a week, but I like to change up what I do have.  If I bought different kinds of coffee in the can or bag, I'd have a bunch open at once and I'd never finish them before they go stale.  I know this because I used to do this before I owned a Keurig.
K-Cups stay fresh because each cup of coffee is individual sealed in a K-Cup, so when you open the box, you are still keeping each cup fresh, allowing you to have a variety on had – at all times!
Cross Country Cafe is one of my favorite places to get K-Cups because they have a huge selection of Keurig K-cups and gourmet coffee pods at rock bottom prices!
Cross Country Cafe is an internet coffee company, whose whole theme is based on the fact that they are an ecafe which creates a sort of coffee community. They are family owned and operated and have been in business for over 100 years. They have entered a new realm of realization that people love a good deal and they are ready to deliver that- with a huge selection of products, plenty of coupon codes, sales and clearance k-cups (as well as gourmet coffee pods and whole bean/ ground coffees).
And Cross Country Cafe is proud to be recognized as one of the select few companies nationwide to be able to offer you KEURIG brand items. Including K-Cups, Keurig Coffee brewers as well as other brand name products.  So one stop shopping for all your K-cup and Keurig needs!  I like stores like that.
And get this – they have a flat rate shipping of only $8 and if you buy 12 boxes or more you'll get FREE Shipping.  So grab a friend and place and order to save on shipping.  Their K-Cup's come in boxes of 24 – you only get about 12 or 18 at your grocery store or Walmart – and most sell for about $12.95.  So more K-Cups for about the same price!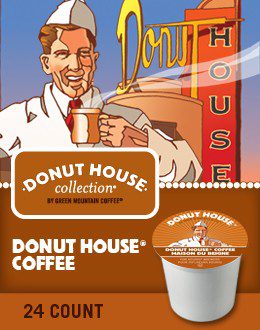 Cross Country Cafe sent me a variety of Donut House K-Cups and I had a lot of fun trying them out.  I had only had the regular Donut House before and was dying to try the Cinnamon Roll and Chocolate Glazed Donut Coffee.
Since Cinnamon rolls are a favorite of mine I tried that one first – The result is YUMMY! I did still add a little truvia but the flavor was great and was a nice treat. I imagine it would be heaven with an actual Cinnamon roll too!
I'm not a big "Chocolate in my coffee" fan so I wasn't sure if I'd like the Chocolate Glazed Donut  but I was surprised by the fact that I did enjoy it! It wasn't a very powerful chocolate flavor so I could handle it.  It was a subtle chocolate taste, yet very enjoyable!   And like the one above, I'm sure it would go well with a chocolate glazed donut from my favorite coffee shop!
Donut house also comes in Decaf and Regular Flavor.  The regular flavor is a great cup of coffee to start of the day with, if you like a non-flavored coffee in the morning like me!
Donut House has become one of my favorite brands and I also learned that it's a collection from Green Mountain Coffee.  I had no idea!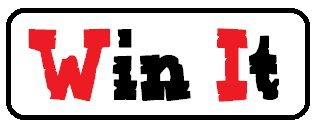 (1) Koupon Karen reader will win FOUR boxes of Donut House K-Cups from Cross Country Cafe!
To enter the giveaway, use the rafflecopter widget below. You can now sign in with Facebook and it will remember you each time you enter another rafflecopter giveaway. Of course Facebook is in no way associated with this giveaway, the people of rafflecopter just want to make it easier for you to enter giveaways now.
As a reminder, comments left on Facebook or Twitter will not be included.
Disclosure: I received the same prize as the winner for review. My opinions are 100% mine.