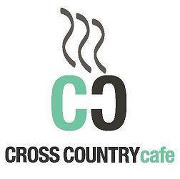 I love coffee – hot or cold and since I became the owner of a nice Keurig – I love iced tea too!   Did you know that there are K-Cups that are made specifically to brew over ice?  There are and they are stronger so when the ice melts, it doesn't water down the flavor.  And there are tons of Brew Over Ice varieties and you can get them online at Cross Country Cafe!
Cross Country Cafe is an internet coffee company, whose whole theme is based on the fact that they are an ecafe which creates a sort of coffee community. They are family owned and operated and have been in business for over 100 years. They have entered a new realm of realization that people love a good deal and they are ready to deliver that- with a huge selection of products, plenty of coupon codes, sales and clearance k-cups (as well as gourmet coffee pods and whole bean/ ground coffees).
And Cross Country Cafe is proud to be recognized as one of the select few companies nationwide to be able to offer you KEURIG brand items. Including K-Cups, Keurig Coffee brewers as well as other brand name products.  So one stop shopping for all your K-cup and Keurig needs!  I like stores like that.
And get this – they have a flat rate shipping of only $8 and if you buy 12 boxes or more you'll get FREE Shipping.  So grab a friend place and order to save on shipping.
Cross Country Cafe sent me a variety of Brew Over Ice K-Cups and I enjoyed them all and so have my guests.  We just moved closer to friends and family so I've had company a lot lately and they've been very impressed with my selection of K-Cups especially the Iced Tea ones.  The most popular ones are the Raspberry Iced Tea and Peach Iced Tea.  I prefer the Raspberry over the Peach myself, but my mother loves the Peach.  Both of them are yummy and just enough flavor to not make them a glass of boring iced tea (not that iced tea is boring lol).
And then there is the Southern Sweet Iced Tea – boy is that sweet and GOOD!  Have you tried it?  You really should.   All of the Brewed over Iced Teas that they sent me are from Celestial Seasonings.
I also received a box of French Vanilla Iced Coffee and it's so yummy.  It has lots of Vanilla flavor and isn't watered down when I brew it over ice.  I was curious how it would be as a hot coffee and made one without adding ice and it was good, but strong.  So if you like a strong cup of hot coffee, then you'll love these hot!
So if you are looking to get some K-Cups and you have to buy them online check out Cross Country Cafe and see if they have what you want.  I bet they do!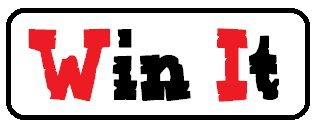 (1) Koupon Karen reader will win FOUR boxes of Brew Over Ice K-cups (3 teas, 1 coffee) and a Double Walled Acrylic Cup from Cross Country Cafe!

To enter the giveaway, use the rafflecopter widget below. You can now sign in with Facebook and it will remember you each time you enter another rafflecopter giveaway. Of course Facebook is in no way associated with this giveaway, the people of rafflecopter just want to make it easier for you to enter giveaways now.
As a reminder, comments left on Facebook or Twitter will not be included.
Disclosure: I received the same prize as the winner for review. My opinions are 100% mine.