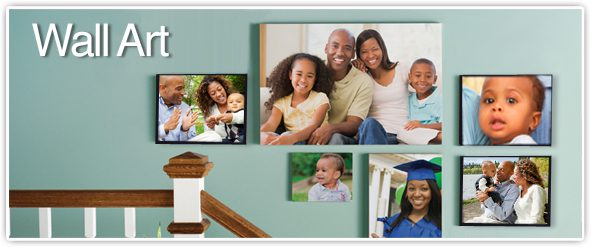 I love Wall Art and we have several Canvas Prints in our home. I think it's important to display these pictures through out our home, to remind the girls how we are a family and we love each other. Or maybe I just like to do it because I grew up in a home where we had pictures all over the wall. To this day, my parents not only have pictures of my brother and I growing up and at our weddings, but they have tons of pictures on their wall of their four grandkids. Their family room has one wall full of pictures! I love it.
Putting a picture in a pretty frame is one thing, but having it on a canvas means so much more to me.  It sort of says to me, "I'm pretty important" to be worth being on the canvas.  Because once they are printed, you can't swap the picture out for something else.  Those are keepers!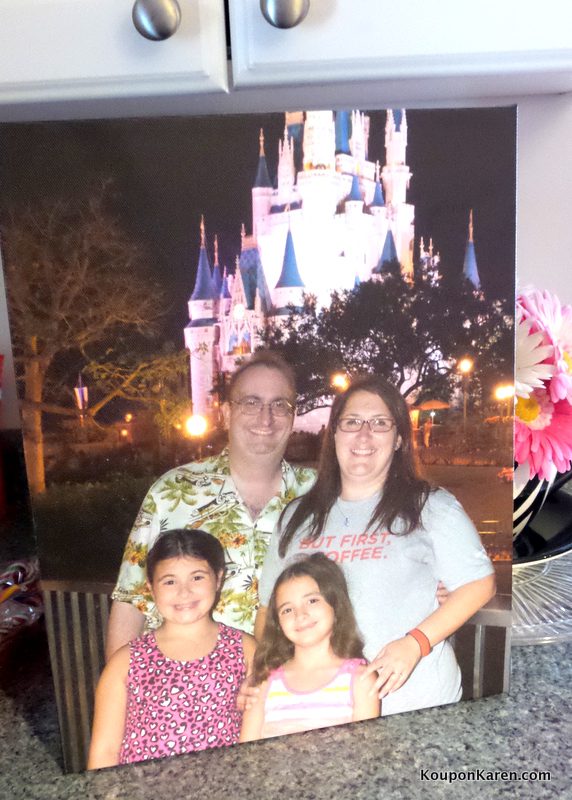 There are many places to get good quality canvas prints and I've tried several.  The place I use most often is my local CVS/Pharmacy.  Never thought of getting a Canvas Print at CVS while picking up your prescription or shampoo? 
Now you all know that I love shopping at CVS/Pharmacy, but there are actually a few reasons I shop there for Canvas Prints too.
FREE Shipping To Store
First of all, they have FREE Shipping to your local CVS/Pharmacy.  Not only is this super convenient, but I can avoid paying shipping fees, which is something I hate to do!   It can take up to 2 weeks to arrive, but once it's there, the store will notify you that it's ready for pick up.  Then you can grab it while you are there shopping for the latest ExtraBucks deals!
Wide Range of Sizes and Prices
They also have a wide range of sizes and prices to fit anyone's style and budget.  I have a few different size canvas prints ranging from 8×10 to 16×20 but CVS Photo offers more sizes than that.  If you don't have wall space for a canvas print, you can get table top canvas prints too!   They also have 12×12 canvas prints along with panoramic ones too.  You have to check out the site to see all the options.  The prices start at $12.99 and go up to $129.99 with all sorts of prices in between.   I promise you, there is one to fit your budget and your home.
Coupons
Of course you'll find coupons for all of their photo items from time to time.  Not only will they have coupon codes to save while placing your order, but occasionally I get a coupon at the Red Coupon Machine in the store, to save even more off my photo orders, including for Canvas Prints.   And right now you can save 50% off all Wall Art when you use coupon code SMILE.  This sale runs from 12/4/15 -12/10/15 only.  CVS always have some sort of deals running for photo prints so see the website for full details.
The Quality is Outstanding!
While I love the free shipping, the range of sizes, prices and especially the discounts, the quality of these Canvas Prints by far out weights all those other things!  I've printed pictures that I've taken on my cell phone, my point and shoot camera and also professional pictures and they all look amazing!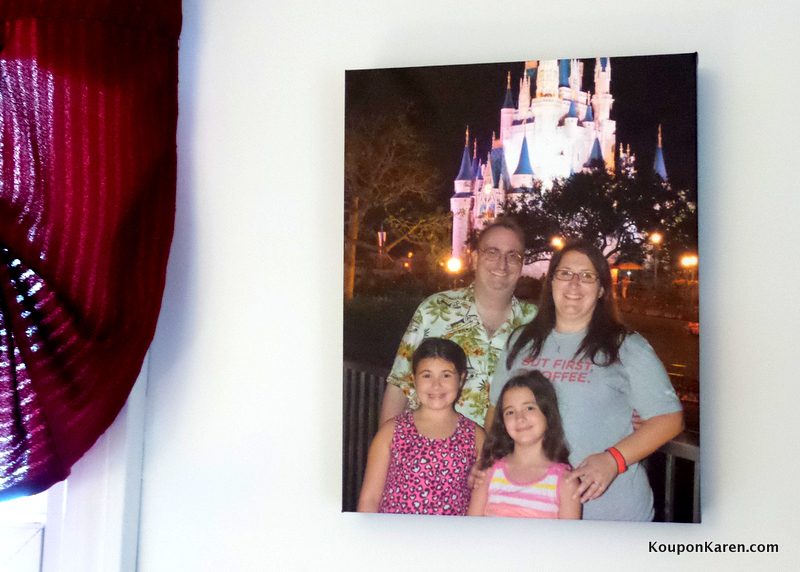 We went on a family trip to Disney World back in October and we have a lot of great pictures from our trip.   And surprisingly, we also have a lot of great family pictures with the four of us in it.  That doesn't happen very often but we made a conscious effort to take a lot of them.  I choose one picture to have printed on a Canvas from CVS in the 11 x 14 size.    The regular price is $29.99 which I think is a GREAT price on it's own, but I was able to get it for 50% off with a coupon code!  (Like I said, they are almost always having a sale!).
The process was super simple.  I signed into my account at CVS.com, uploaded my image, choose my canvas size and made adjustments as necessary.  That was it!  Super easy and simple.
Below is a close up of the canvas.  You can see the texture of the canvas when you look close up, which is really cool.  But when you look from afar, you don't see that.  It's just beautiful!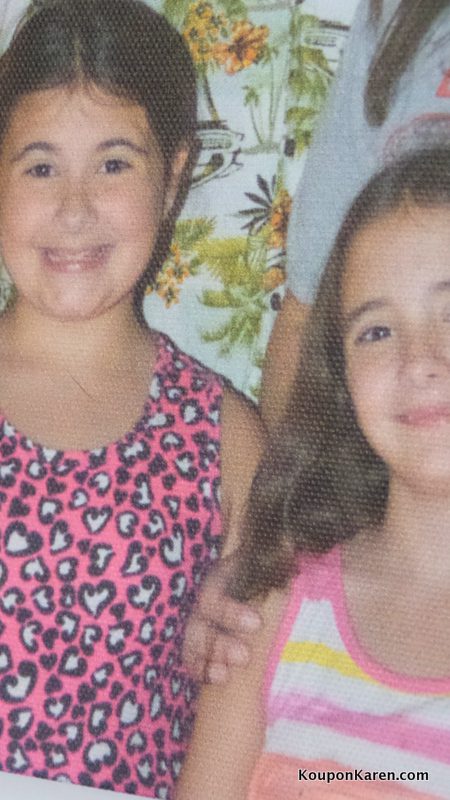 Save Right Now!
Get 50% Off Wall Art with code SMILE. Offer valid online only. Applies to any Poster(s), Collage Poster(s), Canvas(es), Photo Panel(s), Metal Panel(s) and/or Wooden Wall Art. Hurry, sale ends 1/10/15.