Yesterday I spent the afternoon at CVS Headquarters in Woonsocket Rhode Island.  Yes, my little state of Rhode Island houses the CVS headquarters!    I was joined by about 20 other bloggers and we met with some of the top people in CVS and learned SO MUCH!  It was a great day and I'm super excited to bring you all some great information over the next week or so.
In case you didn't see it on my facebook page last night I wanted to share with you the new looking that is coming to the CVS Extra Care Bucks starting July 1st with your quarterly ECB's!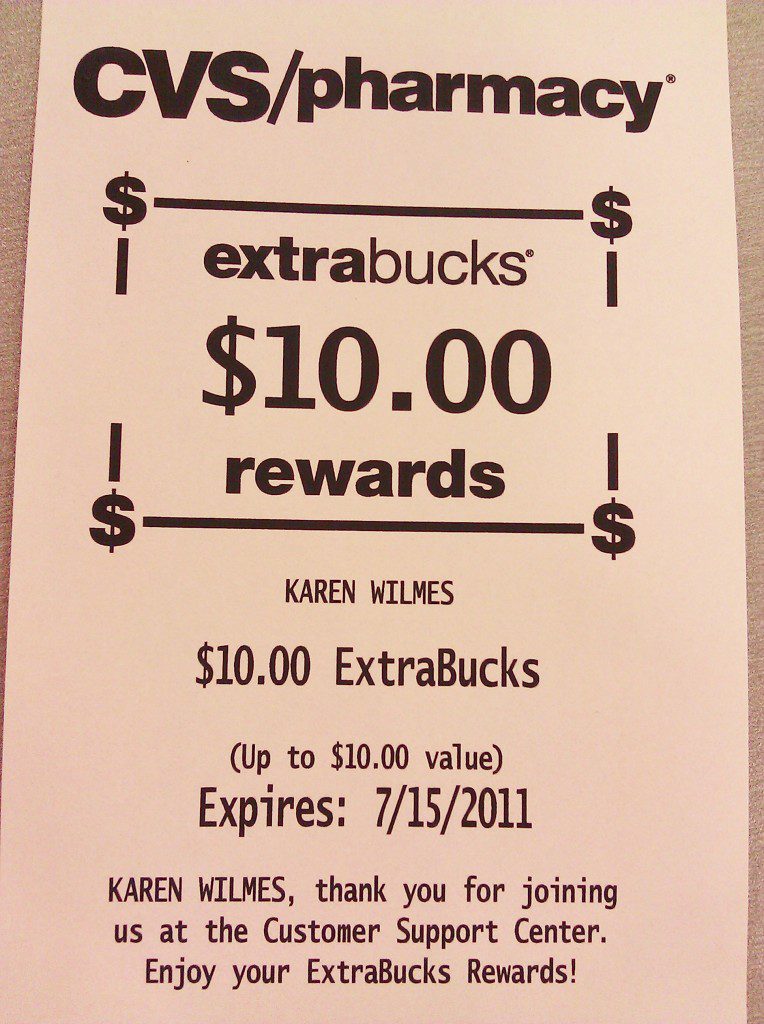 Isn't it pretty?  I LOVE the new look. The reason why they changed it is they want people to use their Extra Care Bucks and sometimes if you don't know they are there, you may toss them in the trash.  But with the new look it will be almost Impossible to miss them, don't you think?? All of the extra bucks will look like this starting July 1st, not just your quarterly Extra Bucks but even the ones you earn weekly.
So what do you think??