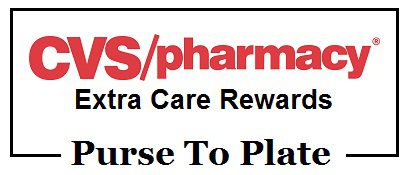 My friend Jen from  Savor The Thyme and I went shopping at CVS again this week.  I score some really good deals and saved a lot of money.  She then went to the food store and bought some groceries with my savings and came up with a yummy recipe.  Before you check out her recipe, check out my savings…..
Transaction #1
(1) Blink Tears, $8.99
Used (1) Blink printable coupon
(1) Garalick Farms Milk, $3.49
(1) Dream Water, $5.79
Used ECB's from last week – $15.00
Paid $3.30
Saved $20.50
Got $15.78 ECB's for next transaction
Transaction #2
(3) Fig Newtons, $1.33 each
(1) Suavitel, $1.49
(4) CVS Facial Tissue, $.77 each
(1) Windex, $3.00
Used $1.00 coupon
(1) Cottonelle Tissue Roll in Decorative Holder, $1.99
(1) Hallmark Card (needed 1 more for ECB's), $2.59
(1) Newspaper, $.75
Used $15.78 ECB's from Transaction #1
Paid $3.43 (with tax)
Saved $29.27
Got back $5.99 ECB's for next week
So between the two transactions I saved $49.77.  Now head on over the Savor The Thyme to see what recipe Jen put together using my $49.771 in savings to purchase the groceries.