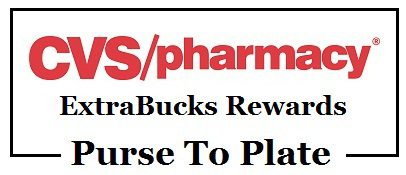 This week I didn't need anything at CVS but my friend Jen from  Savor The Thyme picked up a few things.  She had some ExtraBucks Rewards from last week and she need two items that we not on sale so she decided this was a good time to get them.  Her husband has certain brands he likes to use which she ran out of and needed this week so it's a good example of when to use your ExtraBucks Rewards – on items you need NOW but are not on sale and you many not have coupons for.
She was looking to purchase Arm & Hammer Toothpaste and she could only find a coupon for $1 off THREE which she didn't want to use because purchasing THREE at full price with only saving $1.00 isn't always the best option.   She also needed some Edge gel that was on sale last which but we forgot to get a rain check for (they were out of it).  But she did have a $1 coupon and figured it was worth at least saving the $1 on just ONE.
When she got to the store she scanned her card and got a $1.00 off Toothpaste coupon which she was very excited about as the toothpaste she was going to buy was not on sale and she didn't have a coupon for it!  Then she went to get the shaving cream and it was marked down.  So she saved even more than she planned on saving.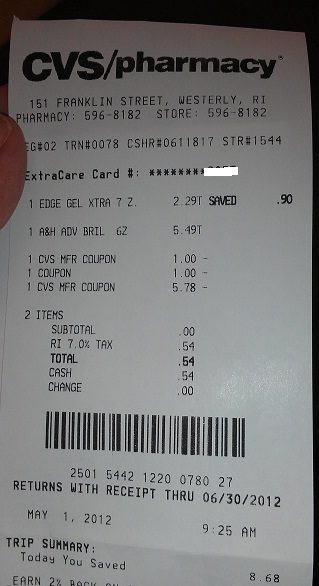 Here is what she got..
(1) Arm & Hammer toothpaste, $5.49
Used (1) $1.00 Toothpaste coupon from the coupon machine
(1) Edge Gel, On sale $2.29
Used (1) $1.00 Edge Coupon
Used ECB's from last week – $5.78
Paid $.54
Saved $8.68
And she still has a few ExtraBucks Rew ards left over from last week.
 Now head on over the Savor The Thyme to see what recipe Jen put together using her $8.68 in savings to make a meal.