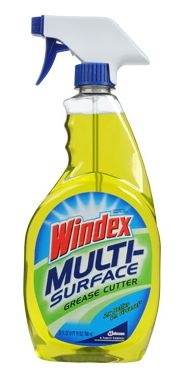 I posted earlier today about the new $1.00 Windex printable coupon.  Well I didn't realize there was a rebate for $5.o0 when you buy 3 SC Johnson products.  Well, if you can print 3 coupons then you can make some money on this deal.  To print 3 coupons you'll need to access 2 computers. But if you can only print 2 it's still a GREAT Deal.
Print the SC Johson rebate HERE first.  You can submit 3 per household too!  There are a bunch of products included in the rebate.
Here's the deal:
Windex, On Sale 2/$5.00
Use (3) $1.00 Windex printable coupons
Pay: $4.50
Submit for $5.00 rebate
Final Cost: FREE + $.50 overage
If you can only print 2 of the coupons then you'll pay $.50 for 3 after the rebate.  Not a bad deal at all!
Rebate expires 6/30/10.  Must be postmarked by 7/15/10. Allow 6-8 weeks for delivery.
Thanks Shannon!